Symptoms of being a Bengali
'Bangalir Symptoms O Tar Diagnosis (symptoms of the Bengalis and their treatment)' discussion at the Bengal Club Library Talk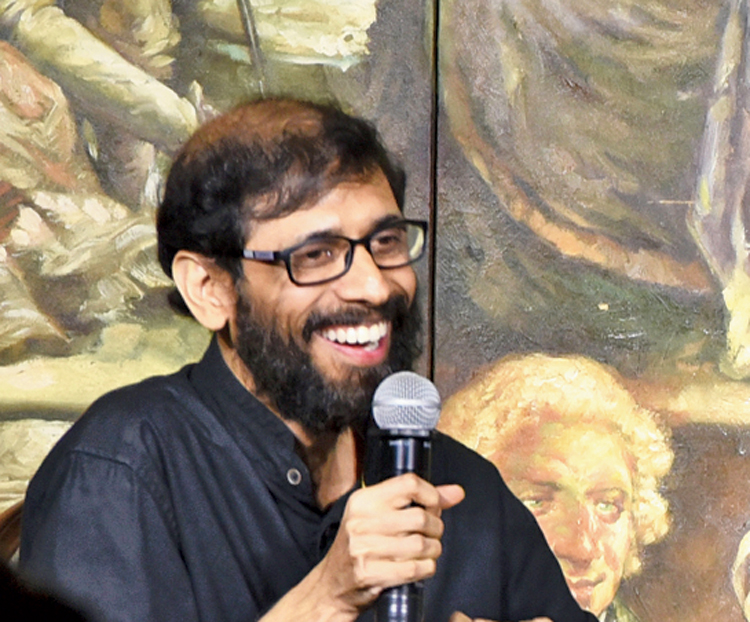 ---
Calcutta
|
Published 23.06.19, 09:35 PM
|
---
The bahiragatas (outsiders) were identified at the very beginning and the club audience was reassured they were not only not outnumbered but were in fact in overwhelming majority, something like tetallish-e beyallish (43 out of 42).
The Bengal Club Library Talk, in association with The Telegraph, on Friday evening saw writer-lyricist Chandril Bhattacharya and cardiac surgeon Kunal Sarkar discuss "Bangalir Symptoms O Tar Diagnosis (symptoms of the Bengalis and their treatment)".
Sarkar, in particular, was quite reassured at the numbers because he thought "wherever there is an intellectual, physical or physiological problem, there are bahiragatas".
Sarkar spoke about "how 700-800 medical students could go on a five-day strike without a leader, without divisive elements among themselves". The Congress and Rahul Gandhi could take a lesson from them, advised the doctor.
"Where there is no leader who will they (presumably the administration) aim their guns at?" asked the doctor. Sarkar suggested a random clinical trial to find out if the protesting doctors were indeed Bengalis.
The heart surgeon pointed out the NRS outburst was the symptom of a malaise that had struck in 2017 when the chief minister had reprimanded private doctors on camera.
Bhattacharya recalled how the asura at the Mohammed Ali Park Durga puja had depicted a doctor with a stethoscope just after the mob outrage at CMRI hospital to protest alleged medical negligence in a girl's death in 2017.
"The puja committee perhaps thought they should show that people have lost all faith in doctors. They lose everything when they are at the mercy of doctors and hospitals," Bhattacharya said.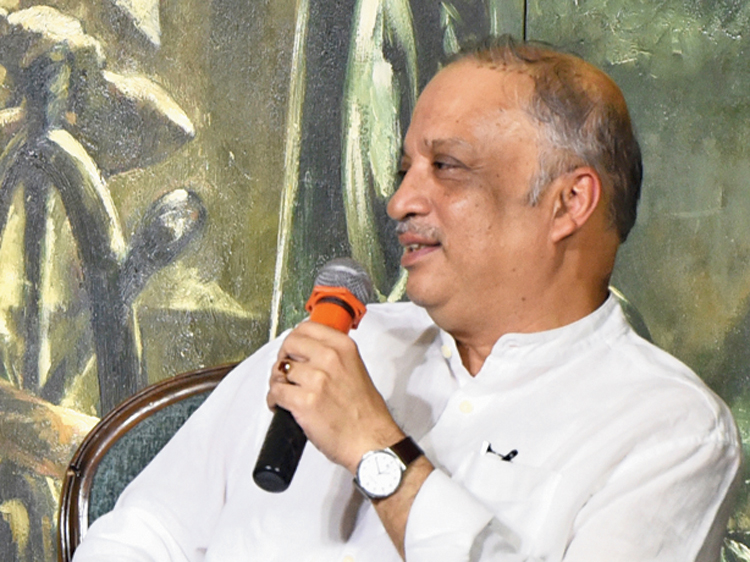 Trying to find an answer to violence among Bengalis, he said: "In my college days…. In the suburbs, people would go around announcing the lynching over loudspeakers. There was a scarcity of entertainment… which was why people would turn to lynching. Suppressed rage, resentment over years turned to violent outbursts." He also blamed socio-economic disparity in society.
"At malls you find the disparity like no other place. There are the mall attendants who don't get a place to sit all day. While they spend much of their time in the glitter and glamour of malls, at the end of the day they trudge wearily to their homes, which are miles away from the world of malls," said the writer.
The other malaise in society, Bhattacharya felt, was the materialism propounded by easy access to financial loans. "Earlier we knew we could not have a house of our own because it was beyond our means. In those days, there was job security. Today, the EMI culture have us believe that everything could be ours but then nothing could be because there is no job security now."
Sarkar spoke about "reverse materialism". "Today kids are really in a spot where they have to score 150 out of 100," said the doctor. "The joint entrance results show anyone who has scored more than zero has a rank."
Turning their attention to the future of Bengali language, Chandril referred to Rabindranath Tagore and a pre-Independence meeting on nationalism attended by the likes of Indian National Congress founder W.C. Bonerjee where there were deliberating on the problems of peasants (chasha bhusho) in English.
"Tagore asked Bonerjee and others to speak in Bengali when they were talking of the chasha bhushos. When they didn't, Tagore himself translated what they said. At one point, Bonerjee asked him 'Do you think your chasha bhushos are really understanding your mellifluous Bengali?'."
The Bengali language today is associated with a sense of shame. "No one wants to speak in Bengali. You don't get confidence speaking in Bengali," he pointed out.
Sarkar asked Bhattacharya how he was managing writing only in Bengali and he replied: "I can get by writing in Bengali but if I wrote a novel in English I would get a much larger audience. If you wrote in Bengali you would no doubt be felicitated by the Panskura Sabuj Samiti, but that's just about it."