Suvendu stays off Nandigram apprehending agitation by Trinamul workers
TMC leaders on the other hand said residents could not accept the defeat of chief minister Mamata Banerjee as Adhikari had manipulated the election results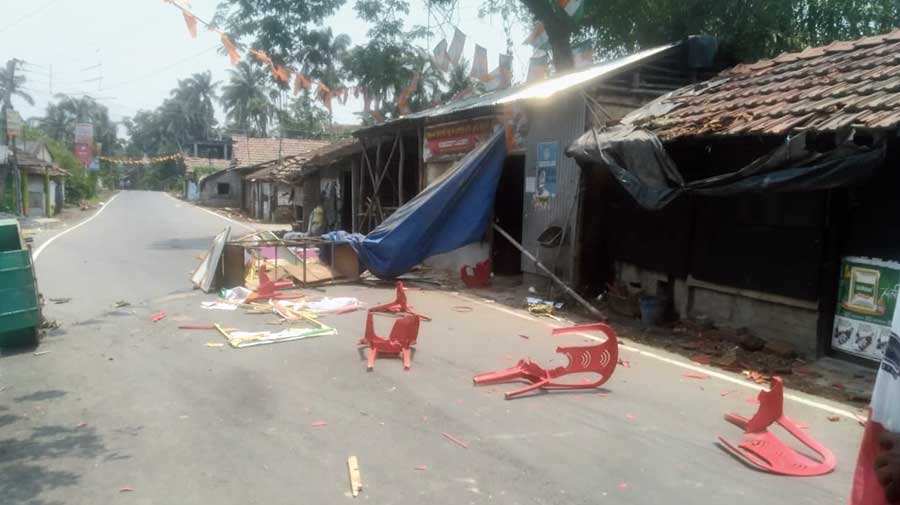 ---
---
Suvendu Adhikari, who defeated Mamata Banerjee in Nandigram, had to cancel a meeting with BJP leaders in his East Midnapore Assembly segment on Tuesday apprehending agitation by Trinamul Congress workers.
There has been widespread violence in Nandigram — both in block 1 and block 2 — since election results were declared on Sunday.
"More than 300 BJP leaders and workers had to flee homes in Nandigram as Trinamul supporters unleashed terror in the area. Hundreds of homes of BJP supporters were ransacked and even women were beaten up. The problem started only because Trinamul could not accept the defeat of the chief minister," said a BJP leader.
Trinamul leaders on the other hand said residents of Nandigram could not accept the defeat of the chief minister as Suvendu had manipulated the election results.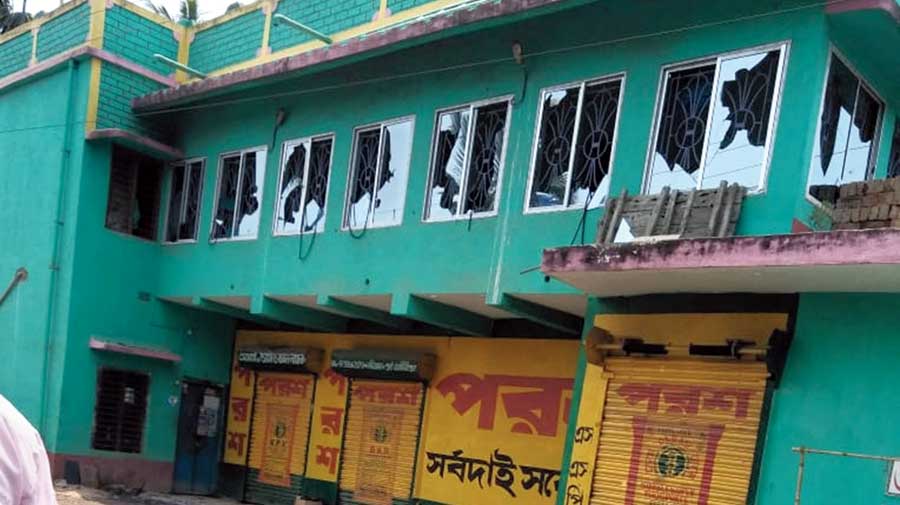 "Suvendu was supposed to hold a meeting with BJP leaders in Nandigram today (Tuesday) in the backdrop of a series of violent incidents in the area. But he cancelled the meeting apprehending that the situation could turn worse if he entered the area now," a source in the BJP said.
"He spoke to some of our leaders over telephone and promised to extend all kinds of help to them. Suvendu said those who had to flee villages would be given shelter by him. It was a strategy to stay away from Nandigram right now," added the source.
Trinamul leader Abu Taher said Suvendu would face agitation by common people if he tried to enter Nandigram.
"Lakshman Seth could not enter Nandigram since 2007 after he had betrayed Nandigram. Suvendu will face the same situation if he tries to come to Nandigram as common people don't accept his win as it has been manipulated," said Taher.
Meghnad Pal, the election agent of Suvendu, said as the situation was not normal, it was not possible for the newly elected MLA to visit Nandigram. "We have requested police to bring the situation under control. Once the situation becomes normal, he will visit his constituency," said Pal.
An all-party meeting was held at Nandigram police station on Tuesday to restore peace in the area. All the parties, including Trinamul and the BJP, agreed to work to restore peace.
"But it is getting tough to bring the situation under control because Suvendu had campaigned in a very provocative way ahead of the polls," said Taher, who attended the meeting.
Trinamul workers continued to stage demonstration in front of the counting centre in Haldia on Tuesday demanding recounting of votes in Nandigram.
The wrath of the Trinamul workers was evident when Suvendu had reached the counting centre at Haldia to collect his winning certificate on Sunday night. A group of Trinamul workers had gheraoed Suvendu's car and pelted the vehicle with stones.
"The agitation was so violent that Suvendu could not get off his car and had to go back without receiving the winner certificate. Later, his election agent collected the certificate," said a source.