Surgery for jackal rescued in Calcutta suburb Barasat
Animal had broken its leg in two places after getting trapped in branch of a tree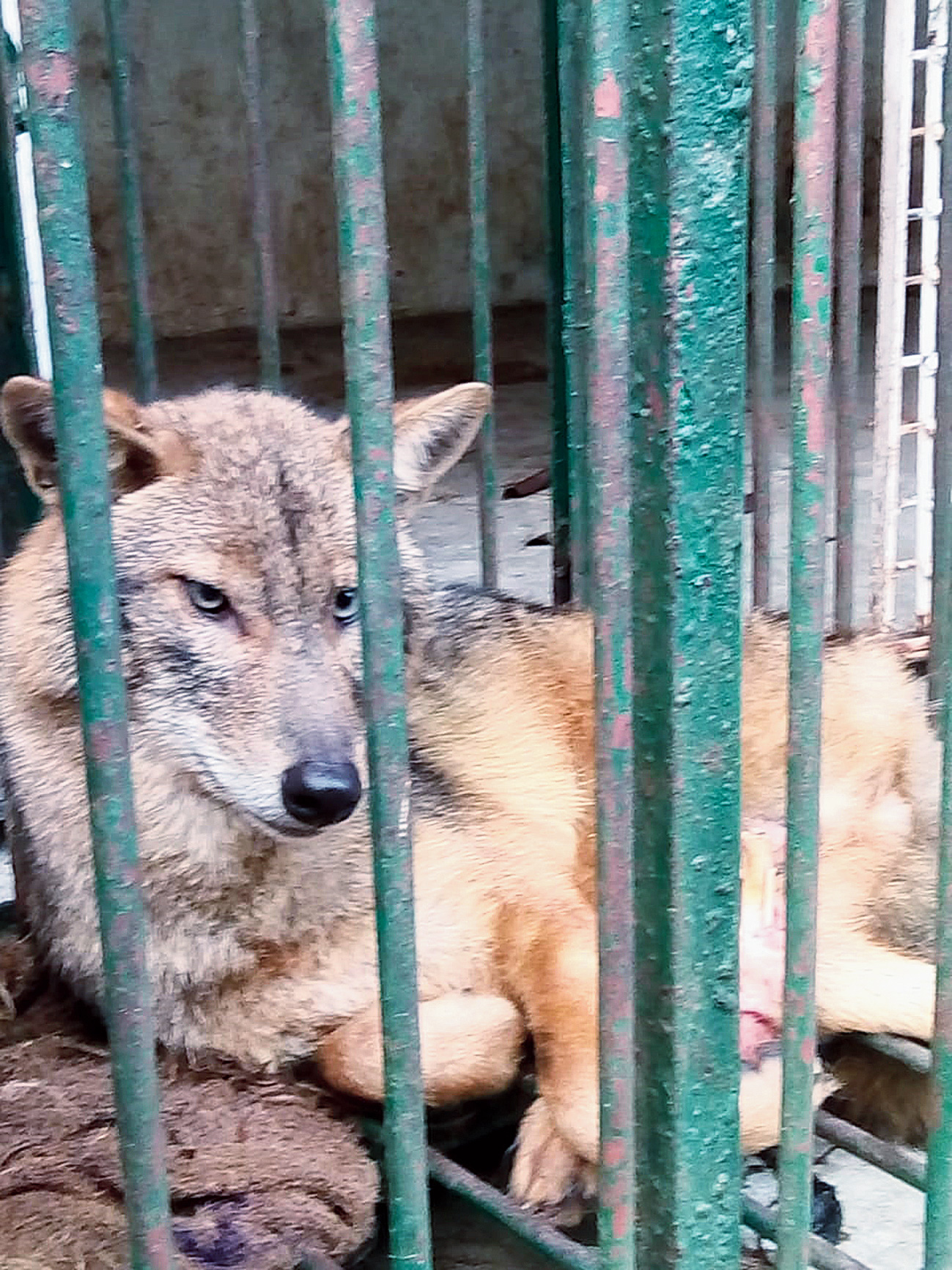 ---
|
Calcutta
|
Published 07.12.18, 10:41 PM
---
The golden jackal that was saved by morning walkers and residents of a housing complex in Barasat 10 days ago had steel plates inserted in its left hind leg on Friday.
The animal is now recuperating in the forest department's Wild Animal Rescue and Transit Facility Centre in Baisakhi, Salt Lake.
The male jackal had its leg entangled in the branch of a tree and suffered multiple fractures while struggling for more than four hours to free itself, an official in the forest department said.
"The centre has an operating room where the surgical procedure to insert the plate was performed. The jackal had to be tranquillised before it even let foresters get close to it," the official said.
Kalyan Chakraborty, the veterinary surgeon who performed the procedure, said the rear hind leg of the animal had broken in at least two places. A part of the bone was sticking out through the flesh.
"I had to put a metal support in the broken leg," Chakraborty said. "This was done to save the leg from being amputated.... Had there been any delay in treatment, gangrene or some infection might have set in."
Surgeons covered the wound in a bandage and wrapped leucoplast around it but the jackal gnawed through it after regaining consciousness.
The animal was again tranquillised and Chakraborty had to readjust the plate before wrapping the leg in a thicker bandage.
The deputy ranger of forests, Sibananda Joddar, said the jackal was healthy and eating regularly.
"For wild animals this is an extremely good sign. If an animal starts refusing food, we infer that there is something really wrong with it," Joddar said.