Sunderbans: Thirteen rescued from sinking cargo ship
Of them 12 are Bangladeshi nationals; the ship carrying fly ash toppled 300 metres from Ghoramara island off South 24-Parganas' Sagar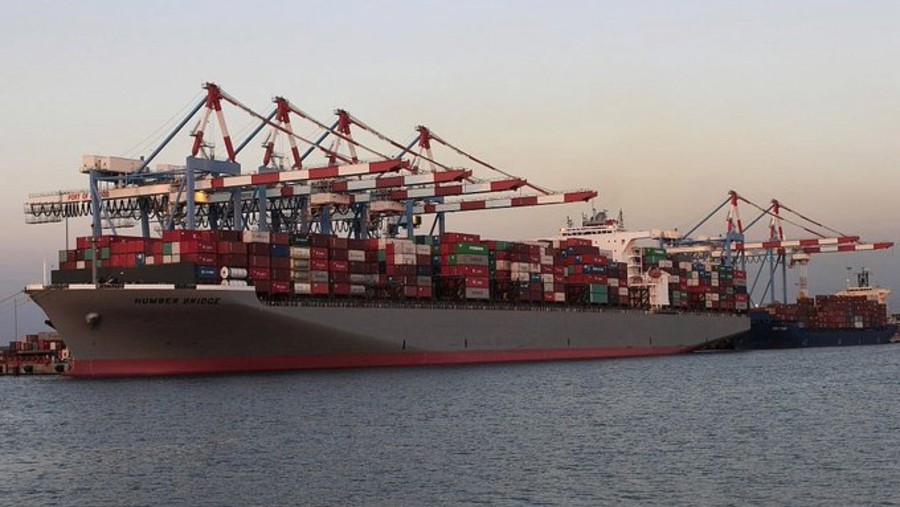 Representational image
File picture
---
Bolpur(Birbhum)
|
Published 05.11.21, 01:27 AM
|
---
A team of the Sunderbans district police rescued 13 persons, of whom 12 are Bangladeshi nationals, from a cargo ship carrying fly ash from Haldia to Bangladesh that capsized late on Wednesday evening.
The ship toppled 300 metres from Ghoramara island off South 24-Parganas' Sagar island near the estuary of river Hooghly
Police said they received an alert from people who saw the barge sinking.
A team from Ghoramara police rushed to the spot on a boat, followed by a larger team led by the officer in charge of Sagar island.
"Our police team had rescued all 13 persons (including the 12 Bangladeshi nationals) from the cargo ship in the nick of time. It could have been a risk for everyone in the ship if there had been a delay, because the vessel completely submerged within a few minutes," said Bhaskar Mukherjee, the superintendent of Sunderbans police district.
Of the rescued occupants, 12 are from Bangladesh.
Sources the cargo ship MV-Banglar Santi-1 loaded fly ash from Haldia and ferried the consignment to Bangladesh as part of regular waterway transit between the two countries.
The pilot of this particular ship was an Indian citizen and the rest 12 were from Bangladesh. All are aged between 23 to 50 years.
A police officer said that it was initially feared that this ship had hit another vessel, but later as no trace of any other vessel was seen, it was felt that the ship may have hit a sand bed.
 "All the crew members have been rescued and kept in a shelter in Sagar. A formal communication with the Bangladesh government has been made," he added.
The pilot of the ship Rohidul Sheikh, 41, boarded the ship from Budge Budge to Namkhana.
"Under rules all the cargo ships or barges are driven by local pilots," said a source.
Fly ash is exported in a large amount to Bangladesh to produce cement.
A cargo ship or barge carries around 700 tonnes of fly ash at a time.