Sunderban Tiger awareness gets a shot in the arm
An interactive session titled 'Sundarban Tigers: The Road Ahead' at the American Center to raise conservation awareness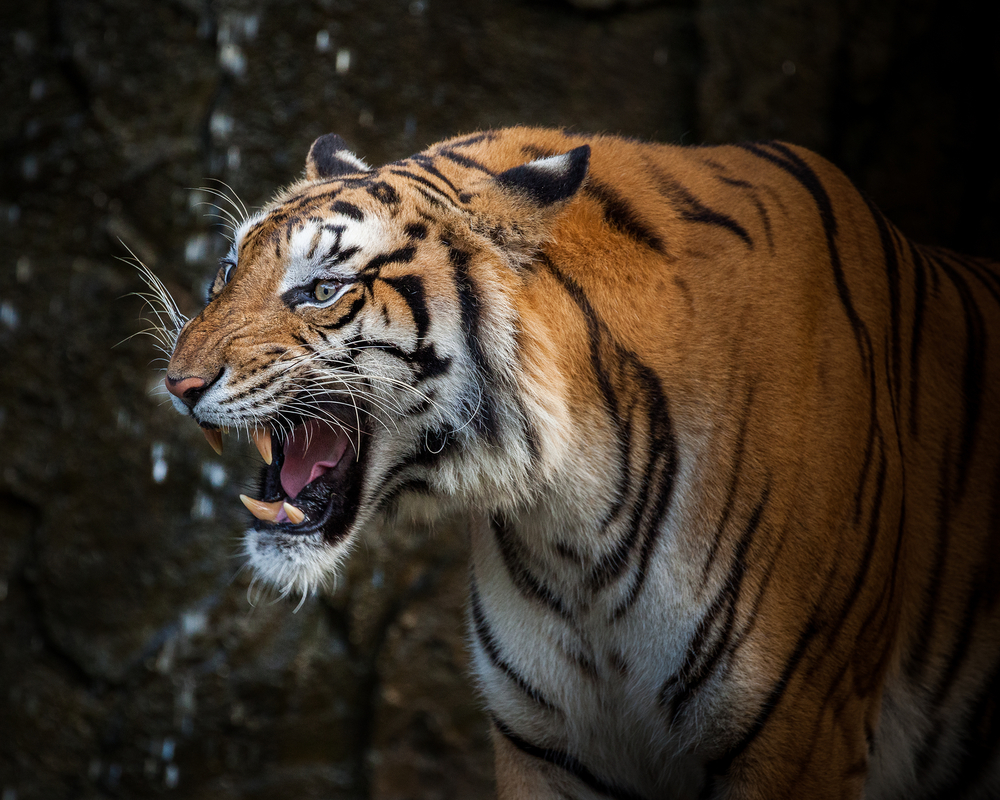 The figures released by the National Tiger Conservation Authority have shown that the number of tigers in the wild in the country has witnessed an impressive rise of 33 per cent, the highest ever jump recorded between the quadrennial enumerations.
Shutterstock
---
Published 03.09.19, 03:09 PM
|
---
On International Tiger Day, the US Consulate General of Calcutta, Nature, Environment and Wildlife Society (NEWS) and Environ — Life in Wild, organised an interactive session titled 'Sundarban Tigers: The Road Ahead' at the American Center to raise awareness regarding the conservation of the Sunderban tigers. US consul general Patti Hoffman and director of Zoological Survey of India, Kailash Chandra, inaugurated the event and launched awareness stickers and posters before the panel discussion. The key speakers on the panel were Pradeep Vyas, IFS (retd.), S. Kulandivel, IFS, joint director, Sundarban Biosphere Reserve, Bengal, and Sujeet Kumar Singh, tiger researcher, Zoological Survey of India. Excerpts...
Patti Hoffman: To encourage more understanding of tigers and their ecosystems, as well as the benefits of conserving wildlife, we need to take steps to educate the future generations. This is not just the work of local governments. These have to be joint efforts. From the US government point of view, we are very sensitive towards protecting our wildlife, our cultural heritage, and our communities. And hence we work and speak with representatives from government, civil society and local communities to determine how the US government can better partner with ongoing efforts to conserve vulnerable ecosystems and protect wildlife and biodiversity. 
Shiladitya Chaudhury, editor, Environ magazine: We wanted to create an awareness on International Tiger Day. It's great news that the tiger population is increasing but people should know how to protect the animal. So we have introduced 'Save The Tigers!' posters and stickers for people to stick them on their cars and public transport so that we can spread greater awareness.
Kailash Chandra: Long back when I was posted in Jabalpur, our joint secretary in-charge and I visited two or three national parks. We also had to count tigers, so within a day we saw at least 13 tigers. That is my best memory. It was a once-in-a-lifetime opportunity and I cherish that memory. The best time to spot a tiger is early morning or dawn. Human beings are dominating all other species for their benefit. So, anthropogenic impact is the major concern, which is impacting the population of tigers.
Pradeep Vyas: We have not only overcome the crisis but have also bounced back and the tiger population has shown positive trends. Many of the wildlife in Sunderban is critically endangered; many are in Schedule I of the Wildlife Protection Act.
Memorable moment: This was a tiger I captured once in rough weather. We wanted to take it to the Bay of Bengal area. We took it quite far and released it in the wild. Within 15 days, we were informed that the tiger had lifted goats and other animals from the same village. We again put our cage and captured it a second time and took it to the Bay of Bengal's farthest possible area. This time too, it went back and killed a girl in the village. We then captured and sent it to Alipore Zoo.
 Sujeet Kumar Singh: The Sunderban tiger is the most divergent Bengal tiger species. It is more healthy compared to the mainland tiger population.
Memorable moment: I was never in field condition to see a tiger but I was once in Corbett (Jim Corbett National Park) and that was the best memory. Evening is the best time to spot a tiger after 5.30pm. Anthropogenic pressure and poaching are most important reasons behind the tiger getting endangered. Through public awareness we can reduce poaching.