Sudipta Sen to court: 'Red diary' did not exist
Sen's "red diary"- described as the missing link in the Saradha scam — never existed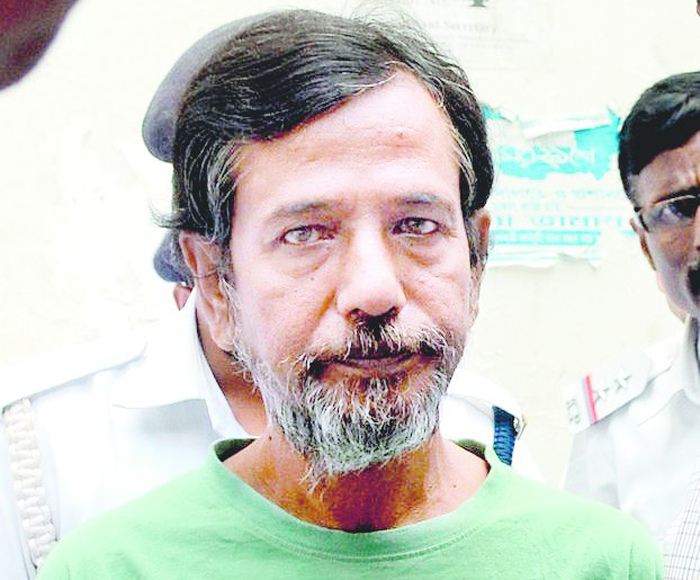 ---
|
Calcutta
|
Published 18.09.19, 09:59 PM
---
Sudipta Sen's "red diary" — described as the missing link in one of the biggest money laundering cases in the state — never existed, the Saradha chief has disclosed in a recent petition filed from prison with the chief justice of Calcutta High Court.
The "red diary" — a matter of speculation in the past six years that Sen has been in jail — purportedly contained names and details of influential people who were beneficiaries of the money that the Saradha Group collected promising more than market rates of returns on investments.
Sen's petition contradicts the statement given by aide Debjani Mukherjee, who had told the CBI that a "red diary" — containing details of his payouts to influential people — had been seized from the Saradha chief's office.
Sen wanted to file a prisoner's petition over the "red diary" recently and the jail authorities allowed him, said multiple sources. Such petitions give any undertrial prisoner the right to be heard even from jail. A lawyer said such petitions hold the legal sanctity of evidence.
In his plea (petition number 5086) , Sen has said there is "no existence" of such a "red diary", sources in the home department said. He is currently lodged in Presidency Correctional Home, Calcutta.
Several CBI officers who had handled the Saradha probe had said in private that the "red diary" was the most crucial evidence. "Yes, we have had been looking for the dairy," said a CBI officer no longer connected with the case.
Some CBI officers had hinted that senior Bengal police officers — including former Calcutta police commissioner Rajeev Kumar — could have been behind the mysterious disappearance of the diary from Sen's office.
The state police was probing the Saradha case before the CBI took up the investigation following Supreme Court orders. According to the order, the state investigators were supposed to hand over all case papers to the central agency. CBI officers had always apprehended that some documents, including the purported "red diary", were missing.
"Sen's petition, sent to the chief justice of the Calcutta High Court, made the submission that there was no existence of any 'red diary'. Now, the high court will take a call on what to do with his petition," said a home department source.
A section of lawyers feels the revelation may have a direct impact on the CBI investigation. The CBI till now has submitted several supplementary chargesheets naming several influential people, including former finance minister P. Chidambaram's wife Nalini, but the trial is yet to begin.
"This means there is scope for more chargesheets and more arrests… The CBI had been banking on the 'red diary' for more clues. If this petition is true, they will have to dig out something else to take the case forward," said a senior state police officer.