Strike hits Malda healthcare
Demonstrators demand job assurance till the age of 60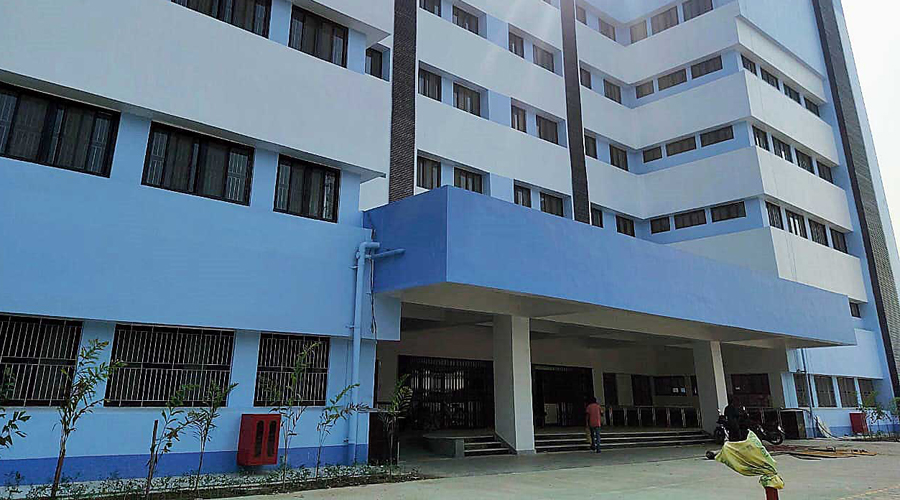 ---
|
Malda
|
Published 01.07.20, 04:05 AM
---
Around 150 contractual employees and volunteers of Malda Medical College and Hospital continued their cease-work and fast-unto-death for the second day on Tuesday, disrupting services and inconveniencing patients.
The demonstrators made it clear that they would withdraw the agitation only if they were assured of jobs till the age of 60 by the Bengal health department.
The facility has 124 contractual employees who work as pharmacists, technicians and data entry operators and in other capacities. Added to them are 20-odd health volunteers who render services at the emergency wing of the hospital.
The ad hoc staff claimed that they had been working for over 10 years but their appointments were made by medical college authorities. They said the appointments didn't have the approval of the health department.
Amit Dan, the medical superintendent and vice-principal, spoke to the agitators on Tuesday. The talks yielded no result as Dan conceded his inability to accept their demand.
"I have urged them to join their duties as the current situation is critical. But they have stuck to their demand. I am not in a position to make any comment," said Dan.
"We were compelled to start the agitation so that the authorities understand the importance of our services and approve our appointments," said Subodh Saha, secretary of MMCH Temporary Health Workers' Union.
A number of patients alleged that they had problems in getting x-rays done and availing themselves of other services because of the strike.
"Prolonged wait on the premises for no fault of ours increases the chance of Covid-19 infecting us," said Sahabuddin Sheikh, a patient's relative.
The striking employees, however, claimed they had voluntarily helped patients realising their emergency requirements.
"We are not against the patients. The authorities' indifference prompted us to resort to the movement," an employee said.
Doctors admitted that the strike had caused severe inconvenience to them as well.
"Absence of employees from different departments is obviously causing troubles and delay in services," a senior doctor said.
Malda district on Tuesday recorded 35 new Covid-19 cases, taking the total number to over 600.