Stephen Court lesson in safety responsibility
Eight years on, several occupants still without fire safety certificate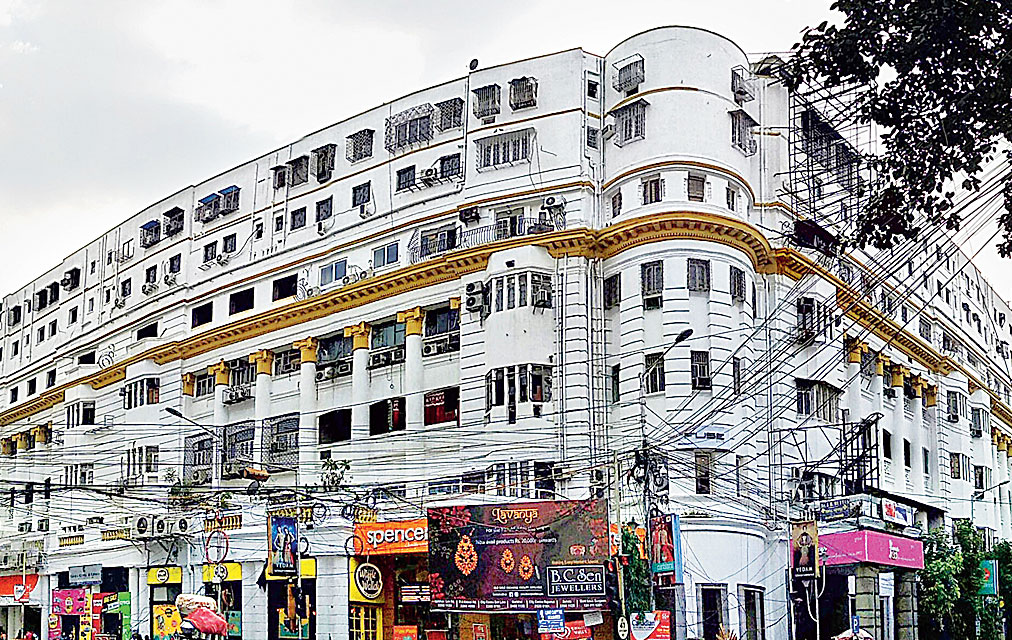 Stephen Court on Park Street.
Sanat Kr Sinha
---
Calcutta
|
Published 19.09.18, 08:26 PM
|
---
Occupants of buildings need to take responsibility for their safety instead of blaming the owners for fire hazards, residents of Stephen Court appear to have realised after failing to obtain a fire-safety certificate eight years after a blaze in the building killed 43 people .
Occupants of the Park Street landmark said the fire-safety certificate hadn't been issued because some among them were yet to comply with the recommendations of the fire services department.
"What do you do when all occupants do not agree and some refuse to implement fire-safety measures? We are helpless. We cannot barge into someone's property or force someone to comply with the recommendations of the fire brigade," said
Debashis Guha Niyogi, the secretary of Stephen Court Welfare, an association of residential and commercial occupants of the building.
"I support what the chief minister said in the context of the Bagree Market fire. The occupants of a building have to realise the need to have fire-safety measures. Arresting the owner or blaming the owner for everything is not the solution," said Niyogi, who owns a flat in the building.
Chief minister Mamata Banerjee, who is visiting Germany, said in Frankfurt on Monday that her government would not tolerate safety norms being flouted. She blamed the lack of firesafety measures and unbridled expansion for the fire in Bagree Market. "Even the toilet had been rented out. People have to understand: if somebody is doing business, he has to be conscious of (what is good for) the area," she said.
Calcutta police have started a case against Radha Bagree and Varun Raj Bagree, directors of Bagree Estates Pvt Ltd, along with the company's chief executive officer, Krishna Kumar Kothari, for allegedly not taking fire-prevention measures.
According to civic records, 1,200 licensed traders operate out of Bagree Market. But regulars at the wholesale hub said the number of traders could be more than double the official figure.
Nobody seems to know whether the businesses that don't exist in the civic records used to pay rent directly to the owners or the tenants who have sub-let that space.
Jag Mohan, the director general of the fire services department, told Metro that unless all occupants of Stephen Court complied with the recommendations intimated to them, Stephen Court was unlikely to get a fire-safety certificate.
"So many people died in the fire in that building. We cannot issue a certificate unless the entire building has complied with our recommendations… Stephen Court has largely complied with the recommendations given by the fire services department, but some work is still left," he said.
The mixed-use property is leased out to a company called Stephen Court Ltd.