State govt asks Birbhum land department for action-taken report on land-grab through fake deeds
On Monday, landowners submitted at least 50 such instances where ownership in land records was either changed or an attempt was made to do so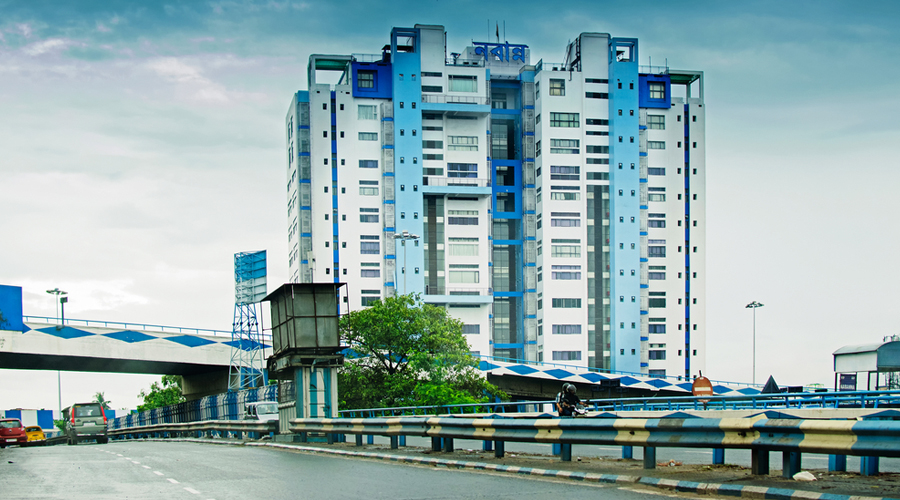 ---
Bolpur(Birbhum)
|
Published 28.07.21, 01:42 AM
|
---
The state government on Tuesday asked the Birbhum land department for an action-taken report on allegations of land-grab through fake deeds, a day after over 100 landowners demonstrated in front of the Bolpur land revenue office against the allegedly growing number of such cases in and around Santiniketan.
"The additional district magistrate in charge of land has been asked to send the action-taken report following action against those who changed the land records or attempted to change them. In all those cases, police complaints would be filed," said a senior Nabanna official.
On Monday, landowners submitted at least 50 such instances where ownership in land records was either changed or an attempt was made to do so.
After Tuesday's directive from Nabanna, district land department officials ordered the verification of every instance, to ascertain if the deeds were, indeed, forged.
"We will check every complaint separately, and will lodge a police complaint shortly against those who submitted forged deeds," said Subhrojyoti Ghosh, the additional district magistrate (land) in Birbhum. Birbhum district magistrate Bidhan Chandra Ray held a special meeting on Monday evening with Ghosh and directed to take the issue seriously.
"Action will be taken very soon," said Ray.
Sources said according to the government rule, the landowners should be informed by the land department before the records are changed. However, those whose land records have allegedly been changed in the past three years said they did not get any intimation from the department.
According to a senior land department official, earlier, a letter through a registered post used to be sent to the landowners before change of the records. Now, the government issues the letter online and a hard copy is sent via post to the landowners.
"Ownership of our four bighas of land was changed in 2018, but I did not receive any such letter. It is very strange that the record was changed keeping the owner in the dark. Although the person who forged my land document was arrested, rectification of the change has not been done yet," said Supriyo Sadhu, the headmaster of the Bolpur High School, an alleged victim.
Postal department sources said in many cases they found such registered letters are sent to false addresses and wrong pin codes.
"We take the booking as per pin codes, not by names or addresses. If someone changes even a single digit of the pin code, our postmen can't find it," said a postal department official.
Landowners who lodged complaints against the "land mafia" said most of the owners are government employees or farmers while others live outside the state or even abroad.
"Is it possible to track the property records every day by logging on to the website of the land department? There is a racket doing this (forging land deeds) through a channel that the government can't ignore. We will have another meeting to decide our next step against these illegal activities," said a resident of Bolpur who said he "caught an alleged attempt" to change his land records.