Stand-up, Aussie style
International comedy fest in city today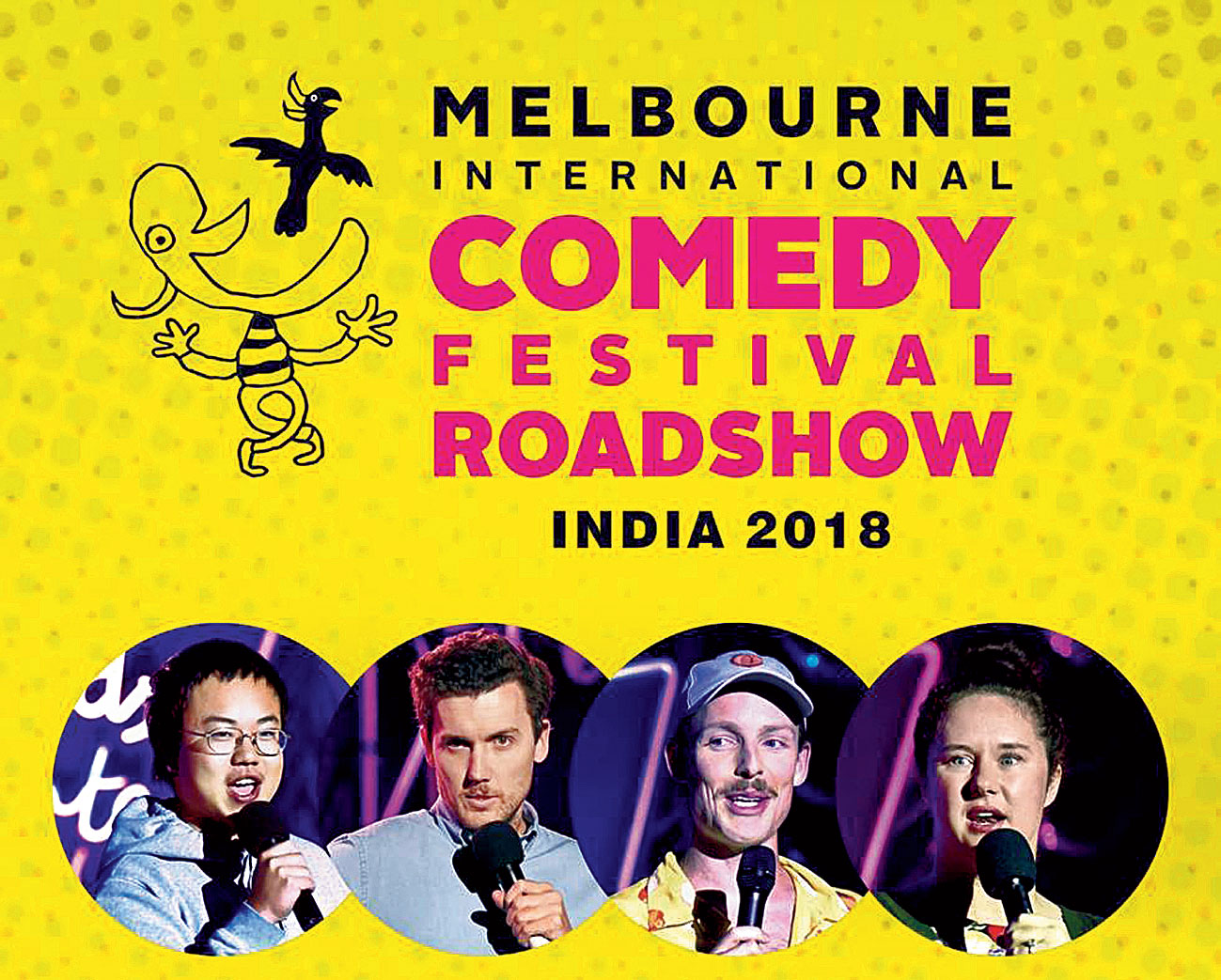 ---
Calcutta
|
Published 10.11.18, 09:34 PM
|
---
A bunch of 10-year-old boys came up to Aussie Daniel Connell and asked him to play a game of cricket with them.
"Yes, I'd play. 'Are you a fast bowler', they asked me. And I said yes. 'Nah, we don't want to play with you', they said and left," Connell said.
Brace for more such self-deprecating Aussie humour as the Melbourne International Comedy Festival Roadshow India 2018 plays out on Sunday at Club Boudoir with some of the festival's topline comedians, including Daniel Connell, Guy Montgomery, Aaron Chen and Mel Buttle.
The Melbourne International Comedy Festival started in 1987 around April Fools' Day and has grown bigger since. It's a month-long comedy festival with some of the big names in Aussie humour, including political satirist Sammy J, Josh Thomas and Dave Hughes. It started out with stand-up and cabaret acts, but today it has sketch shows (lines are acted out), plays, improvised theatre, and musical shows.
The MICF has been travelling to India and this is their fourth visit, Gideon James, associate director of MICF, said.
"A part of the Australian character is that they don't take themselves too seriously and are able to laugh at themselves very much. And Australians love to have a good laugh at their politicians and the politicians know that too," Connell, who can be described as "the ideal Aussie comedian", affable, loveable and hilarious, said.
The Australian cricket team will get it high and dry on Sunday as Connell takes the stage ("Oh, they've been performing miserably"), though one can't say Virat Kohli can breathe easy even with a knockout performance.
"It's hard to take Kohli out, he does everything right," Connell said. A traditional stand-up comedian who finds his jokes in his family and day-to-day life, Connell has picked up some local stuff on Diwali and Calcutta streets to add a local flavour to his 20-minute act.
Apart from Connell, there will be New Zealander Guy Montgomery, an award-winning comedian, improviser and screenwriter, Aaron Chen, a Sydney boy with an exquisite mic technique and Mel Buttle, a weekly columnist who is a co-host on The Great Australian Bake Off.
The only female comedian in the team, Mel, said she used to teach drama to high-school students when she went for a stand-up comedy workshop. "I liked it and got hooked on to it and tried to get better every day."