Social organisations flag river pollution issue in north
Move comes two days ahead of the World Environment Day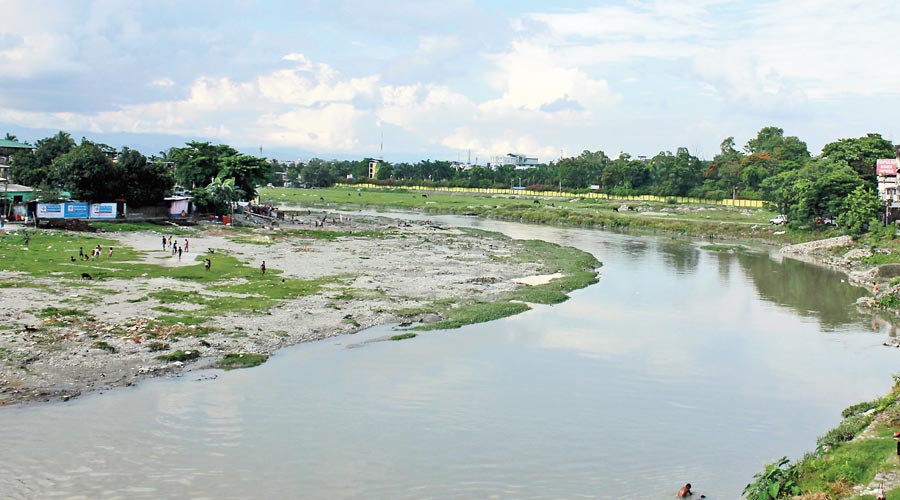 A stretch of the Mahananda River
File picture
---
Siliguri
|
Published 04.06.22, 12:39 AM
|
---
Representatives of an apex body of different social organisations, which have been working for conservation of nature and for reduction in pollution in north Bengal, have demanded immediate intervention of the Darjeeling district administration and the civic body in Siliguri to restraint the pollution of the Mahananda river.
The organisations, under the banner of Sabuj Mancha, flagged a report of the National Green Tribunal (NGT) on Friday — two days ahead of the World Environment Day — and pointed that the Mahananda, that flows through Siliguri, is one of the four mostpolluted rivers of north Bengal.
 "The NGT has identified 17 worst polluted rivers across Bengal. Among these, four rivers flow through north Bengal — the Mahananda in Siliguri, Kaljani in Alipurduar, Karala in Jalpaiguri, and the Teesta. Contamination levels in all these rivers are considerably higher and steps should be taken to keep these rivers clean," said Animesh Bose, vicepresident of the Mancha, a joint platform of 65 organisations.
A meeting was organised by the representatives of the Mancha in Siliguri on Friday to discuss river pollution that has been plaguing various rivers of the region for the past few years. The representatives pointed out that despite specific instructions from the NGT to take initiatives to keep the Mahananda clean, no efforts were put in by the administration, the civic body and the state pollution control board. 
"It is unfortunate that concerned agencies like the civic body or the state pollution control board do not take any active role to curb river pollution. Even today, wastes like styrofoam and plastic bags are dumped in the river. There is a blanket ban on use of plastic carry bags in Siliguri but that is also not maintained," Bose said.
Jyotsna Agarwal, who has been working for years to save the Mahananda, mentioned that as per the directives of the NGT, there should be no encroachment on the river bed. Also, massive afforestation on the embankments and installation of sewerage treatment plants to clear the river water are some of the measures that should be taken.
"But even today, unauthorised cattle sheds and concrete structures are occupying stretches of the river's banks and beds," Agarwal added.
 Those in the Siliguri Municipal Corporation (SMC) said the civic board has taken an initiative to remove encroachments.
"We are working to reduce pollution in Siliguri and also in the Mahananda. Notices have been served to encroachers and if they do not vacate the places on their own, steps will be taken," said Manik Dey, the member, mayorincouncil of the conservancy department in the SMC.