Scan on Sikkim draft proposal for tourism revival
Two associations in east and northeast India have written to the chief minister, saying some of the suggestions mentioned will hamper the arrival of visitors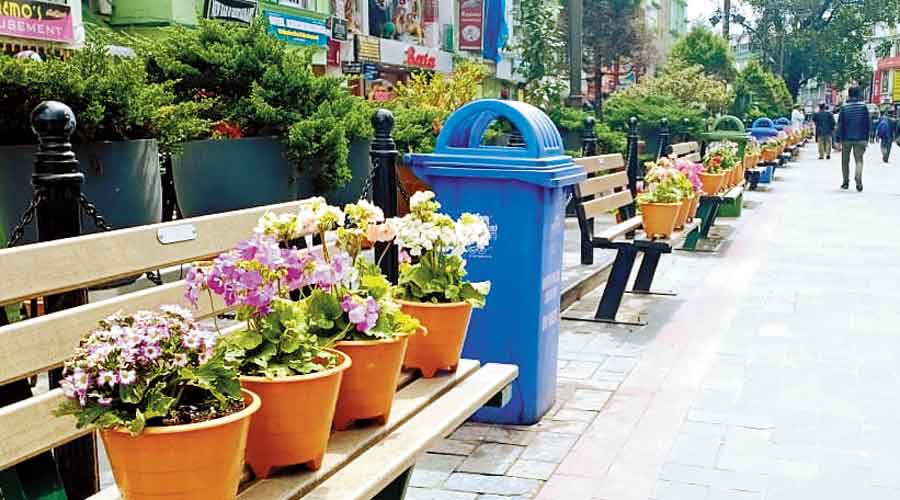 ---
|
Siliguri
|
Published 12.09.20, 01:45 AM
---
A draft proposal prepared by the Sikkim tourism and civil aviation department in consultation with local tourism stakeholders for reopening the state for tourists has prompted at least two associations in east and northeast India to write to the chief minister, saying some of the suggestions will hamper the arrival of visitors.
On September 4, a meeting was convened to discuss how the sector could be reopened in the state. At the meeting, a draft was readied wherein proposals were made with regard to movement of tourists, their accommodations and some new norms with regard to the health safety protocols.
"There is a proposal that travel houses which are based in Sikkim and registered with the state government can carry out the ground handling of tourists. This means, travel houses based outside Sikkim cannot make direct reservations or arrange for transports for tourists. Also, it has been proposed that vehicles from outside Sikkim will not be allowed to carry tourists into the state. If these proposals are finalised, it would largely affect the stakeholders in north Bengal and in other parts of the country," said Sandipan Ghosh, general secretary, Eastern Himalaya Travel & Tour Operators' Association.
He has also pointed out that as a tour operator who is not based in Sikkim cannot send tourists directly to the state according to the proposal, it will increase the cost component.
In the draft, it has also been mentioned that initially, around 2,500 rooms (around 5,000 tourists) would be allowed to be used in a day and the hotels should use only half of their rooms.
"There are several hoteliers who have taken hotels on lease in different locations of Sikkim. They have already suffered huge losses in the past six months and now if they are asked to use only half of their room inventory, it would be tough for them to sustain. Moreover, it is not very clear as till when this first phase of allowing only 5,000-odd tourists will continue," said a hotelier who is from Siliguri but runs hotels in Sikkim.
Like the hoteliers, the transporters are also worried, said Samrat Sanyal, general secretary, Himalayan Hospitality & Tourism Development Network.
This is because a considerable section of tourists plan an integrated itinerary of Darjeeling and Sikkim and usually, vehicles are provided for the entire trip.
"We sent our vehicles with tourists to Darjeeling and Sikkim. In Sikkim, the sightseeing is being conducted in local vehicles. Now if any restriction is imposed on movement of non-Sikkim vehicles into the state, it would be hard for us to get tourists. We believe the Sikkim government will understand these problems and will draw up appropriate guidelines, keeping in mind the interests of all those who are associated with the tourism industry of Sikkim," said Sanyal.
At the meeting, it has been also proposed that all tourists should carry Covid-19 negative certificates issued not earlier than three days prior to their arrival in Sikkim. This proposal, if implemented, will be another constraint to bring in tourists into the state.
An official of the Sikkim tourism department said the proposals were yet to be discussed with the state government. "It is only a draft that has been prepared by our department in consultation with the stakeholders. It is yet to be taken up with the government and only then can the guidelines be finalised."