Samaritan's so-long to home of four decades
At 88, 'early' retirement for UK doctor Jack Preger, who has decided to head home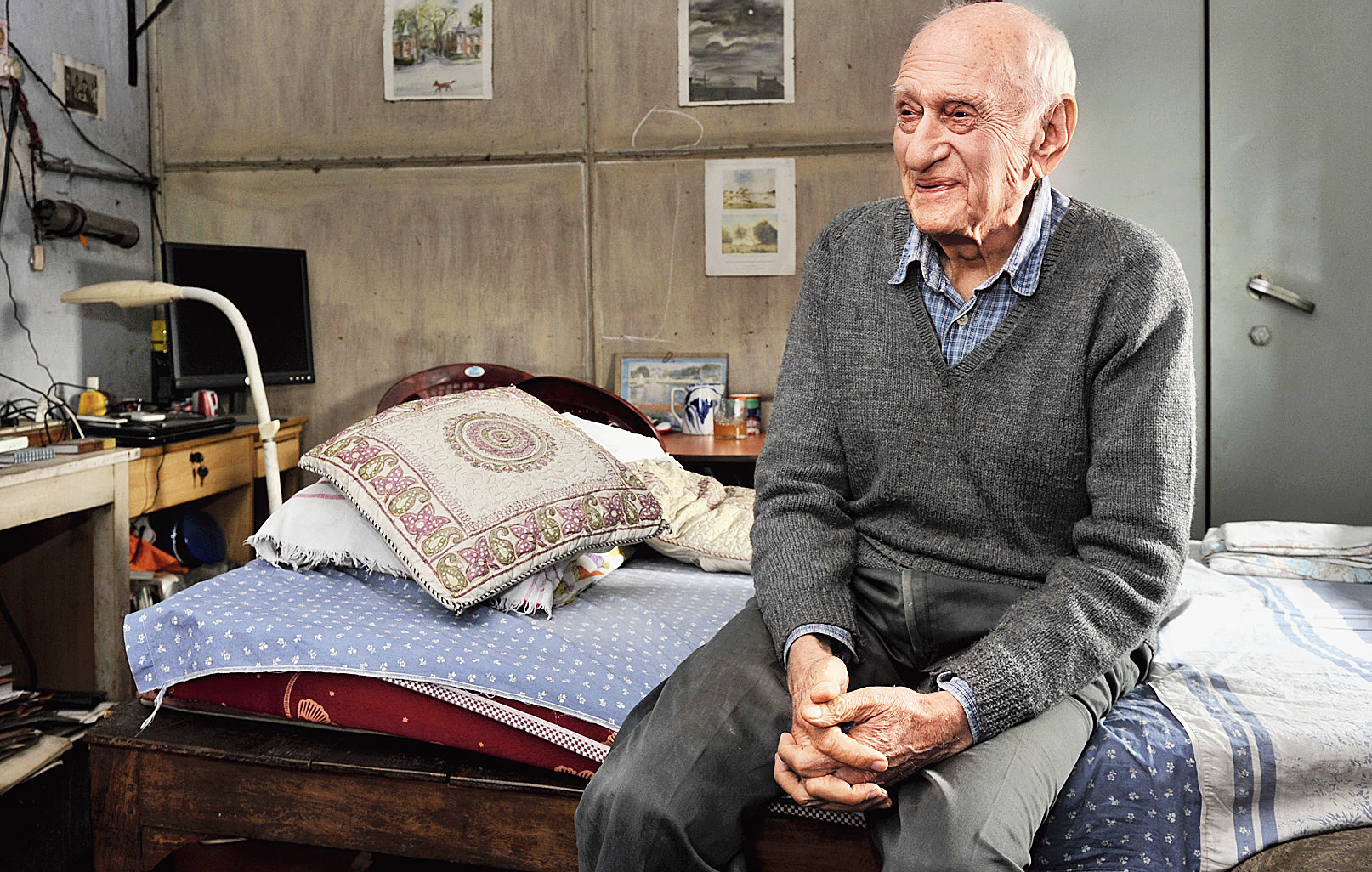 Jack Preger in his one-room apartment at 10 Nilmoni Mitra Street near Sovabazar.
Sanat Kr Sinha
---
Calcutta
|
Published 28.12.18, 09:08 PM
|
---
A British doctor who had made Calcutta his home 40 years ago to fulfil his life's mission of providing medical care and schooling to the poor is returning to London safe in the knowledge that the NGO he started is in good hands and he can grant himself the privilege of "an early retirement at 88".
"I am happy to go….Everything has an end," Jack Preger, who was inducted into The Telegraph Education Foundation Hall of Fame last August, said of his imminent farewell to Calcutta on January 14.
Preger is an Oxford graduate in economics and an alumnus of the Royal College of Surgeons in Ireland, where he studied medicine with one goal in mind: to work in "Third World situations". He arrived in the city in 1979 and set up Calcutta Rescue the next year to "treat the sick and the injured where they lay — under bridges, on railway platforms and in drainage pipes".
It wasn't until 1991 that Preger's initiative became a registered organisation. He is happy to point out that Calcutta Rescue now has a governing council and a CEO.
The NGO operates four health centres and two mobile clinics, treating around 17,000 patients every year. It also runs three schools where 700 children aged between four and 18 study.
Age and failing health now prevent Preger from doing "useful medical work", which is why he has decided it is time to pass the baton and go back where he had come from. He has spent the past few days saying his goodbyes and going around distributing cakes.
Lunch at Park Street is on Preger's farewell bucket list, as is giving away his clothes, bedding and utensils. He will be carrying back with him only a couple of personal things and memories, most of them linked to his work over four decades.
"(I would look back at) some of the success we have had with HIV patients... Those are the best memories," he said.
Preger had served in Bangladesh in 1972 in response to an appeal for help following the Liberation War. His introduction to Calcutta was through his visits to buy medicines and medical equipment.
When Preger shifted to the city in 1979, he initially faced "opposition" to his work. There has been a change in attitude since, although "still only partial", he said.
According to Preger, he has seen facets of Calcutta that many in the city perhaps never bother to see. "The people living in the worst of the bustees are in need of help. We still find one or two cases time to time of leprosy in the bustees, and so there is a reservoir of leprosy there…these things need to be recognised…The people living in some of the bustees deserve to be rehabilitated," he said.
What keeps Calcutta's downtrodden going in the face of odds is the quality of "resilience", Preger has realised after decades of working with and for them. "I think the best part is what they call resilience. They have often for the most part great spirit. They live their lives. They don't give way to despair."