Safety scare on runway
Two planes approach from opposite ends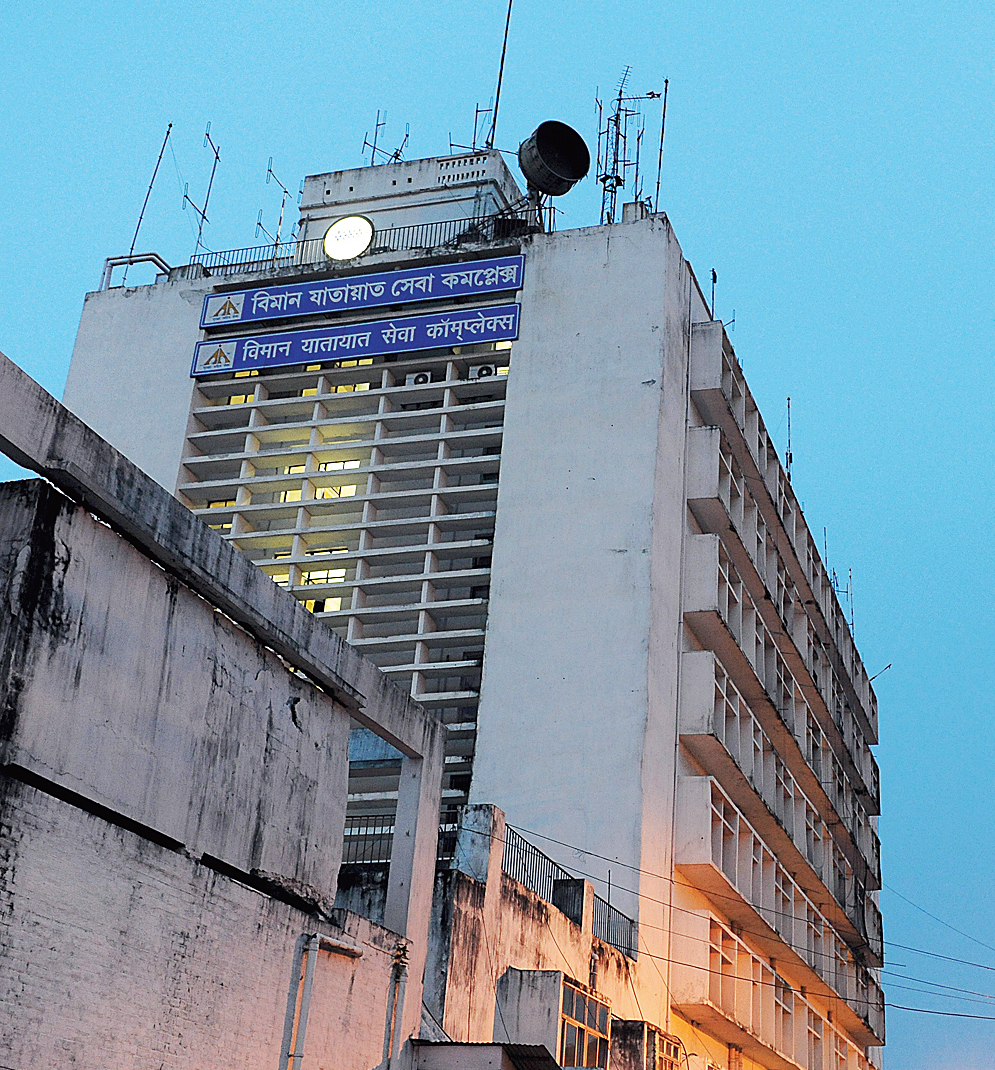 The air traffic control of the Calcutta airport
The Telegraph picture
---
Calcutta
|
Published 17.05.19, 09:05 PM
|
---
Two planes allegedly entered the same runway of the city airport for take-off at the same time from opposite ends on Friday morning, officials said.
Alerted by the pilot of one of the aircraft, the air traffic control asked the other plane to vacate the runway.
One of the flights was Air India's and the other SpiceJet's. Both were bound for Silchar in Assam.
The Air India flight, an Airbus A319 that was carrying 138 passengers, was to start its take-off run from the southern end of the runway.
"There was congestion for take-off at the northern end. So, the aircraft was given permission to start its take-off run from the southern end," said an airport official.
The plane was given clearance to use taxiway Delta and enter the runway at 6.24am, said officials.
At the same time, the SpiceJet flight, a 78-seater Bombardier Q400 with 68 passengers, was asked to use taxiway Bravo and wait at the edge of the runway. The pilot was asked to enter the runway after the Air India flight took off, officials said.
"The SpiceJet pilot was asked to wait at the holding point for the other flight to take off," an official said.
A line called "holding point" separates a taxiway from the runway. An aircraft scheduled to take off is asked to wait at the holding point and enter the runway once it is clear.
Airport officials said the SpiceJet aircraft had breached the holding point. "The pilot called the ATC to say the plane had crossed the holding point and apologised," an official said.
SpiceJet has denied the allegation. A statement issued by the airline read: "SpiceJet strongly denies any breach of order before take-off today by any of its aircraft in Calcutta. Such claims are absolutely false and baseless and are denied outright."
The departure of the Air India flight was aborted and the aircraft was asked to vacate the runway immediately.
"To vacate the runway both aircraft had to use taxiway Charlie. The Air India plane was barely 100m from the taxiway, while the Spicejet flight was about 2km away. So, the Air India flight was asked to abort its take-off and leave the runway," an official.
"It's a cause for alarm if an aircraft even partially breaches the holding point when another plane is on the runway, either taking off or vacating the runway after landing. There could be a collision," an official said.
The directorate general of civil aviation has ordered a probe.
"In the morning rush hours, a delay in making the runway available would have lead to a series of delays. Since the Air India flight was nearer to the taxiway for vacating the runway, it was asked to do so," said an official.