Royal Bengal tigress of the Bengal Safari Park to deliver cubs
Dharamdeo Rai, the park's director, said Shila was around 90 days pregnant now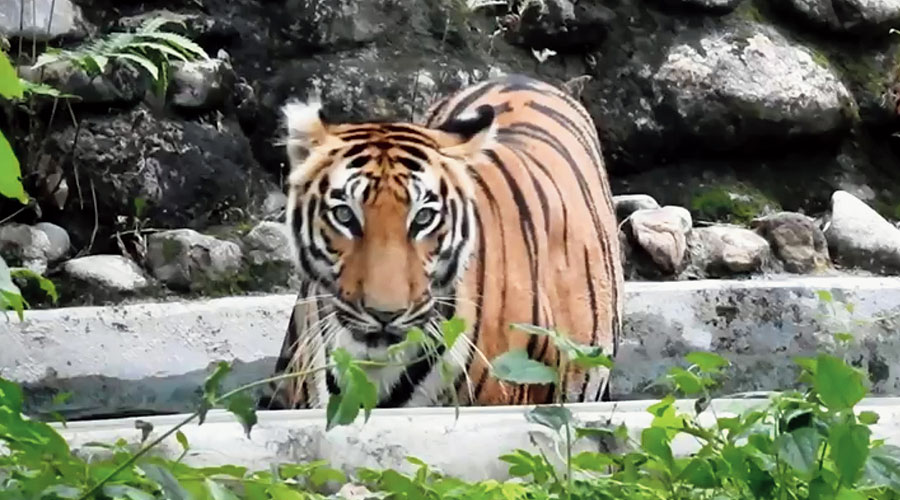 ---
---
Shila, a Royal Bengal Tigress of the Bengal Safari Park on the outskirts of Siliguri, will deliver cubs in another fortnight's time.
Dharamdeo Rai, the park's director, said Shila was around 90 days pregnant now. "Usually, tigers deliver cubs after 105 days or so. Vets at the park are regularly monitoring her health and diet," Rai added.
Shila is getting 9kg meat every day, and calcium and vitamin supplements.
The tigress had given birth to triplets on June 11, 2018. Chief minister Mamata Banerjee had named the cubs Ika, Rika and Kika. Ika could not survive after a few month because of an infection, but Rika and Kika are thriving.
Rai said that the park had received approval from the central zoo authority to carry out captive breeding of tigers.
The park spread over an area of 297 hectares houses a number of animals and bird species. Tigers apart, the other animals include leopards, black bear, a one-horned rhino and gharials (fish-eating crocodiles).