Road-trippers set for Calcutta debut
Club to open Calcutta log with Bishnupur trip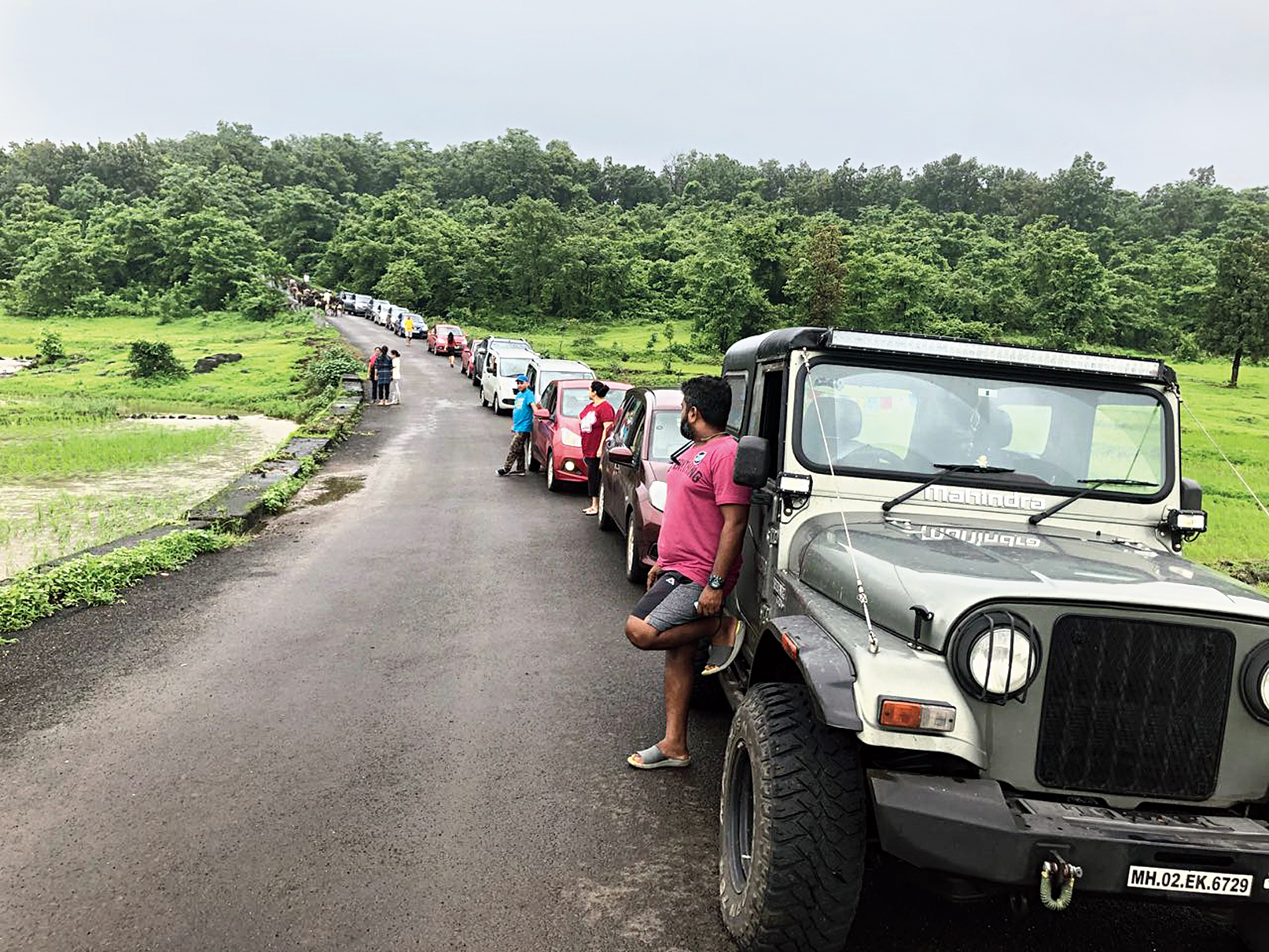 An August picture of a road trip from Mumbai
The Telegraph picture
---
Calcutta
|
Published 19.12.18, 09:05 PM
|
---
 A community of road-trippers that includes family members of car owners will make its Calcutta debut with a trip to Bishnupur, Bankura, on Sunday.

The Roadtrippers Club is known for including people who are not conventional road travellers — like pet owners who find trips difficult because they can't carry their pets or those who are scared of driving on the highway.
"We include their parents, spouse and children. Travelling with many people is much safer than a solo trip. We have carpool options as well for people who don't know or like driving," Vineet Rajan, one of the founder members of the club, said in Calcutta on Wednesday.
The club started in Mumbai last January and has since spread to Delhi, Bangalore, Guwahati, Nashik, Aurangabad, Nagpur, Chennai, Bhopal and Hyderabad. "We have more than 3,000 members in the country," Rajan said.
On Sunday, more than 30 people will travel from Esplanade to the Bankura town famous for its terracotta temples. "There will be around six to seven cars," Rikhia Pal, the coordinator of the club's Calcutta chapter, said. She was based in Mumbai when she became a member of the club. "Since relocating to Calcutta a year ago, I wanted to start a group here," Pal, who works in the hospitality sector, said.
Members of the club have already made 140 road trips within the country, including trips to Ladakh and Spiti Valley. "We are like a large tribe, moving in a caravan. The cars leading and tailing the fleet have the most seasoned drivers and travellers. The average speed is between 70 and 90kmph, depending on the most novice driver," Rajan said.
The trippers don't drive after sunset. Expenses are borne by the participants. Registrations can be done at `www.roadtrippersclub`.