Retired judge for JU probe
The university had earlier said the complaint would be probed by its SC/ST cell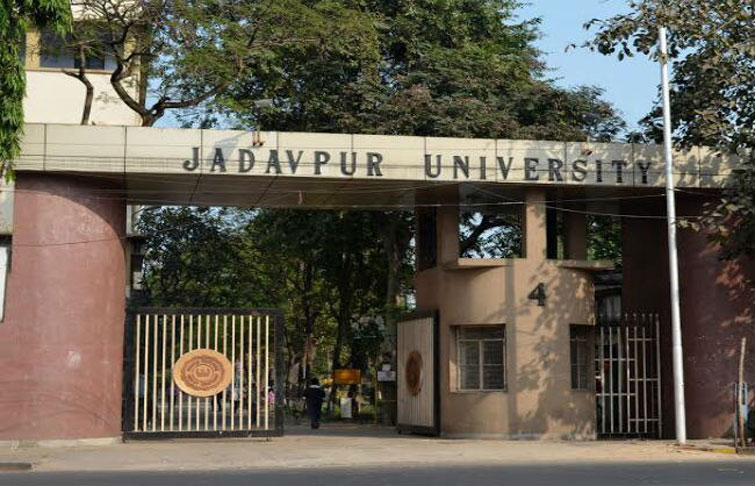 ---
|
Calcutta
|
Published 20.06.19, 02:01 AM
---
Jadavpur University has asked a retired Calcutta High Court judge to probe allegations of caste-shaming of a postgraduate student by a professor.
The university had earlier said the complaint would be probed by its SC/ST cell.
"The student in a letter to the member secretary of the cell on June 13 had alleged that the cell would not be able to carry out an impartial probe and the cell lacked the legal skills to probe the charges that he has levelled. He refused to depose before the committee during the hearing. So the probe has been handed to a retired judge as sought by the student," a university official said.
When Metro asked the student why he thought the cell would not be able to carry out an unbiased probe, he said: "I insisted on a probe by a retired judge because the university authorities from the very beginning have tried to hush up my complaints. They instituted a probe after I wrote three letters to VC Das. So I thought the cell would not be able to give me justice."
The student had alleged in his letter to vice-chancellor Suranjan Das that he was frequently taunted in class by the professor, who allegedly linked everything from his academic performance to hairstyle with his caste.
The complainant wrote three letters between late April and May 10. VC Das had convened a meeting between the student and the teacher after receiving the second letter.
The student met VC Das on Wednesday to find out about the fate of the probe. "The VC said the allegations would now be probed by a retired judge," said the student who comes from a Scheduled Caste.
Das, however, refused comment.
A member of the university's executive council said although the head of the department of where the complainant is a student is a member of the cell, the university did not involve him in the probe to ensure impartiality.
"At the meeting of the council on May 28, when the university had decided to launch a probe, it was decided the present head of the department wound not be engaged in the probe. The student was verbally informed about this. We do not want any controversy and have accepted the student's demand," he said.
The student alleged that an MPhil student of the department visited his home last week and threatened him of dire consequences if the allegations were not withdrawn.
"I am being threatened on campus. So I wanted an external expert to probe the complaint," he said.