Respite from East-West Metro tunnel seepage
Race to help some residents return by Puja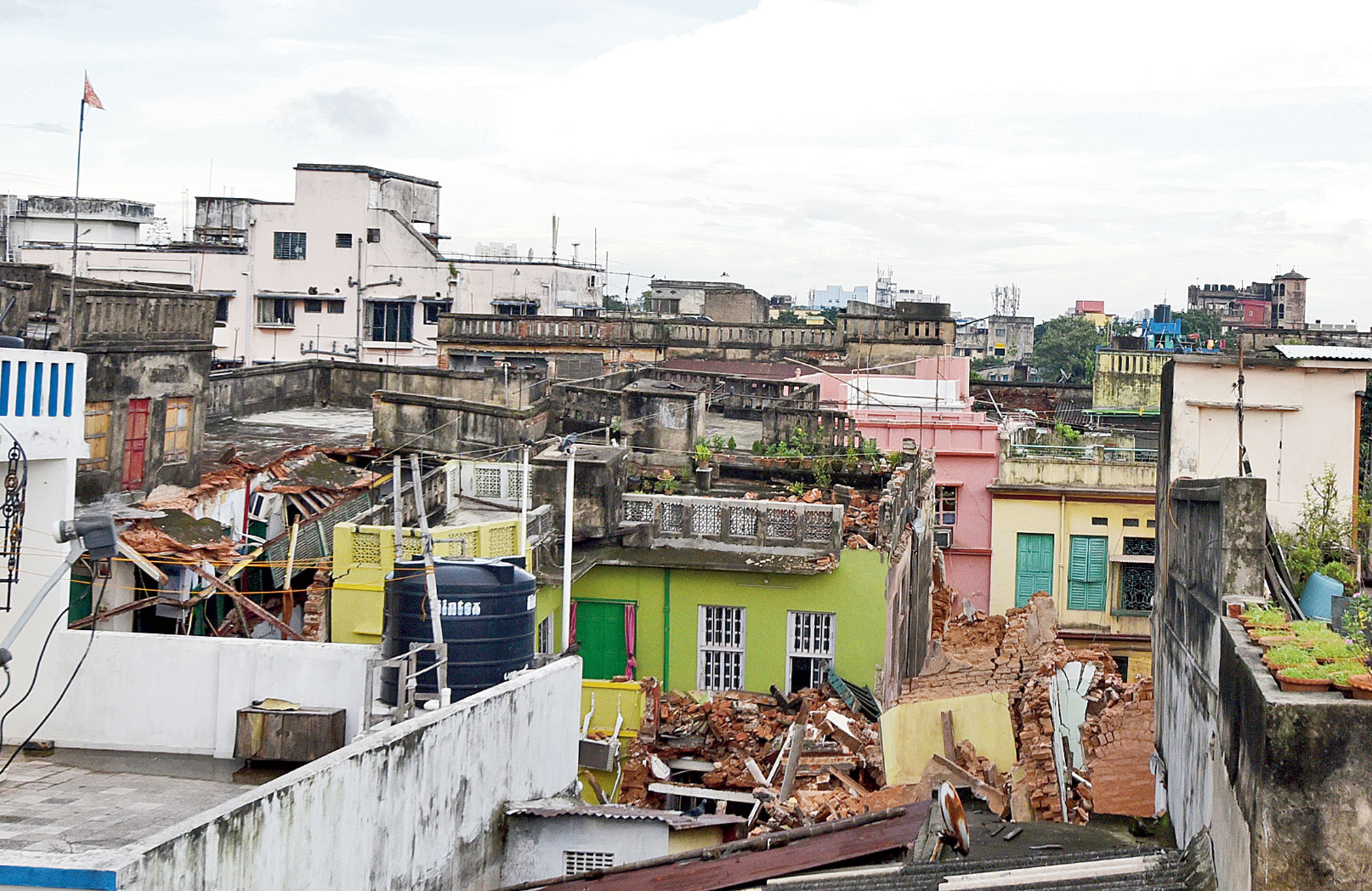 ---
|
Calcutta
|
Published 12.09.19, 08:46 PM
---
There has been no seepage of water into the East-West Metro tunnel in Bowbazar for more than a day and no fresh subsidence, engineers said on Thursday.
They also held out the hope that residents of some of the buildings in the area that have not been affected much by subsidence could return home by Puja.
The seepage of water into the tunnel, through which Howrah-bound trains of East-West Metro will run, started late on August 31, after the machine boring the tunnel hit a giant aquifer in Bowbazar. The seepage triggered subsidence, which in turn damaged many buildings. Hundreds of residents have been evacuated.
The 16.5km East-West Metro corridor will stretch between Salt Lake Sector V and Howrah Maidan and run under the Hooghly.
Engineers of Kolkata Metro Rail Corporation (KMRC), the implementing agency of the project, said subsidence would stop once they could end water seepage.
"We have been working inside the tunnel for some time. We have noticed that there has been no seepage over the past 23 hours," a KMRC engineer said around 6.30pm on Thursday. "There has been no increase in the level of subsidence."
The implementing agency has flown in British engineer John Endicott, who has decades of experience in boring tunnels across the world, from Hong Kong to find ways to arrest water seepage and subsidence.
"We can say there would be no fresh cracks in the buildings in Bowbazar," Endicott said.
Sources said the five-member committee that is surveying buildings in Bowbazar had identified close to 30 structures that could be restored with minor repairs. KMRC officials said they would try to facilitate the return of the residents of these buildings by Puja.
"Our immediate focus is on those buildings that can be restored with minor repairs," said Nitin Som, an emeritus professor at Jadavpur University and the head of the committee.