Raju Bista seeks law for plantation land rights
'I want the Union government to enact a law that will guarantee land rights for the workers of tea gardens and cinchona plantations'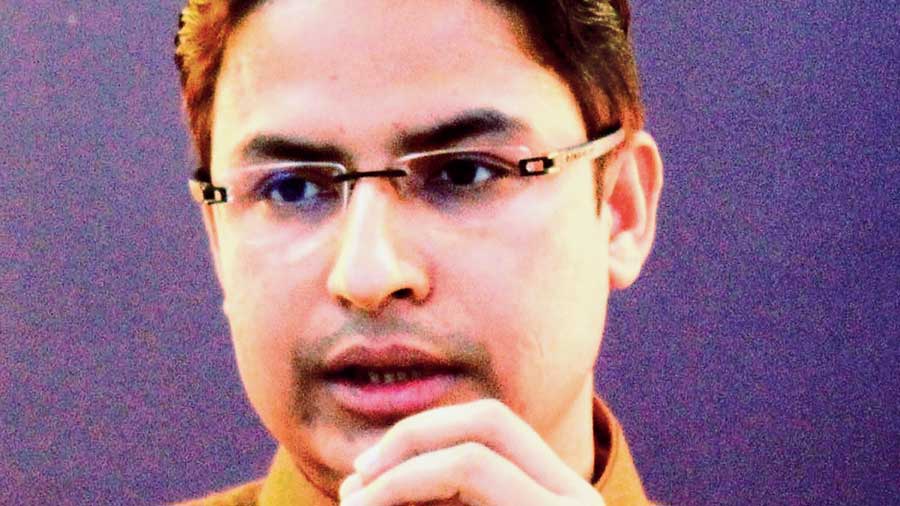 ---
Siliguri
|
Published 26.07.22, 01:15 AM
|
---
Darjeeling BJP MP Raju Bista has demanded that the Centre frame a law for providing people with rights to the land on which they have been living in tea gardens and cinchona plantations in north Bengal.
Speaking in the Lok Sabha on Monday, Bista, who is a member on the Parliamentary standing committee on commerce, has referred to a recent report that the panel had submitted to both Houses and underscored the need for a new legislation.
"I want the Union government to enact a law that will guarantee land rights for the workers of tea gardens and cinchona plantations. It can be in the lines of the Forest Rights Act (2006) which has granted land rights to dwellers of forest villagers," said Bista.
The MP also referred to the standing committee's report that clearly mentioned that one of the key problems which had been afflicting the tea garden population was that they did not have rights to the land they had been living for generations in tea plantations.
In north Bengal, it has been a longstanding demand of workers of tea and cinchona plantations that land rights be granted to them. The issue has not been resolved as the workers' quarters in which they live are located on the land that has been leased out to tea companies by the state government.
"It is an important issue. For example, in the Terai and the Dooars, elephants often damage the quarters. The state forest department cannot pay compensation as the houses are not owned by the workers. Also, in most gardens, the management hardly spends money to carry out repairs. As a result, workers had to face problems," said a BJP leader in Siliguri.
The Trinamul Congress government launched "Cha Sundari," a first-of-its-kind scheme to provide free houses to tea estate workers.
"Clusters of houses are ready on some tea estates but still, there are certain technical glitches with regard to land rights," said a source.