Rail losses belie BJP's claim
The BJP had alleged that railway properties worth over Rs 600 crore had been vandalised by the protesters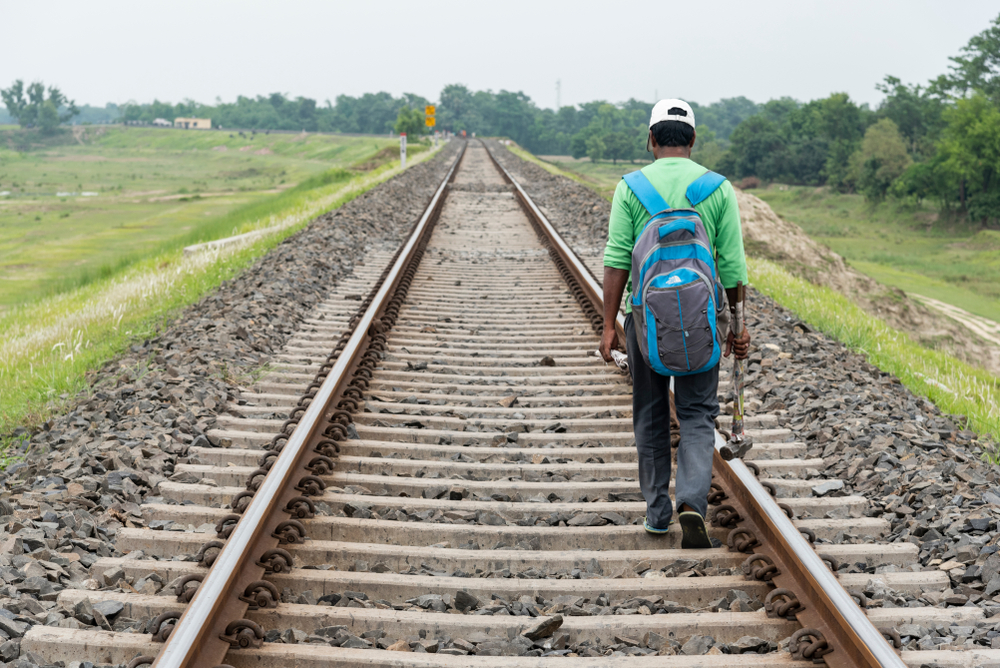 ---
|
Calcutta
|
Published 10.01.20, 07:50 PM
---
The Indian Railways on Friday told Calcutta High Court that it had suffered losses of properties worth Rs 12.75 crore in its Kharagpur division during the December agitation against the new citizenship regimen.
The BJP had alleged that railway properties worth over Rs 600 crore had been vandalised by the protesters.
Filing a report before the division bench of Chief Justice T.B.N. Radhakrishnan and Justice Arijit Banerjee, the divisional security commissioner of the Railway Protection Force (Khargpur division) said properties worth Rs 12,75,93,779 had been damaged during the agitation at different stations of the Kharagpur division.
Bengal BJP chief Dilip Ghosh had claimed that the railways had suffered losses of more than Rs 600 crore during that period.
Friday's report follows an order the court had passed on January 5 on the basis of a petition urging it to save government properties and demanding compensation to central government employees who suffered injuries during the agitation in Bengal.
The court had in the order sought a report from the Bengal government detailing the losses suffered by state-owned properties during the movement.
On Friday, state advocate-general Kishore Dutta asked the court for some more time. The court granted the prayer and fixed the next date of hearing after four weeks.
During Friday's hearing, Chief Justice Radhakrishnan asked the railways' counsel what method the railways followed to recover losses incurred during such agitations.
Receiving no response, advocate Kumarjyoti Sengupta, appearing for the petitioner, cited several Supreme Court orders claiming there were specific guidelines on recovering such losses.
The division bench decided to discuss the issue during the next hearing on February 7.
After the Supreme Court declared bandhs and strikes unconstitutional in 1998, hundreds of cases had been filed across the country over such disruptive tactics.
Political parties had claimed that since bandhs and strikes were held to press for their demands, it was their fundamental right to organise such shutdowns.
Various high courts later came to the conclusion that if holding bandhs and strikes was the fundamental right of political parties, the common people had the right to defy them.
But it has become impossible for the administration to provide adequate safety to people willing to work on bandh days.
"So, for the past few years, different high courts are trying to introduce a system to realise the amounts lost during bandhs from the parties that organise them. In 2017, Calcutta High Court had issued an order asking the Gorkha Janmukti Morcha to pay a compensation of Rs 93 crore to the state government as it had suffered huge losses during their (statehood) movement in the Darjeeling hills," a senior lawyer said.
The lawyer said that neither had the Morcha paid the compensation, nor had the state moved a contempt petition against the party so far.