Proposal to wind up highway corporation
Though no official communication has been made so far to the effect, the board members of the firm, who are mainly govt officers, have been informed verbally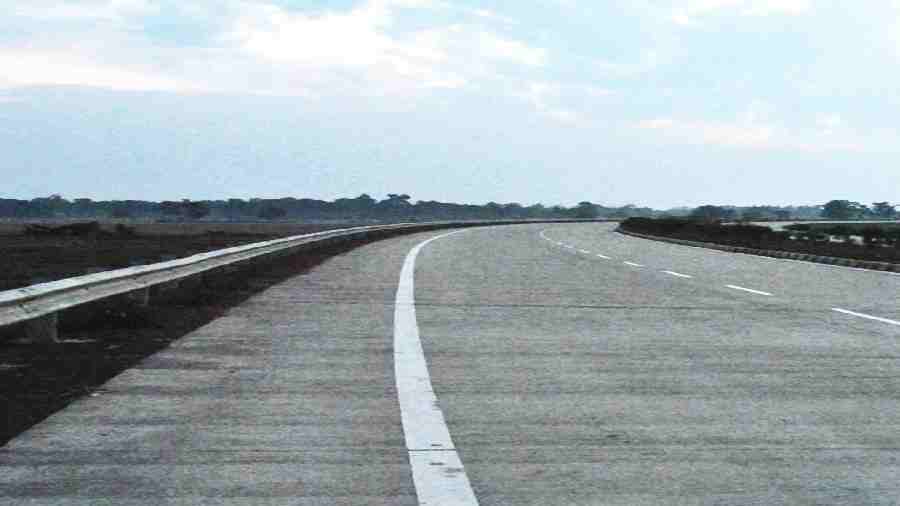 Representational image.
File photo.
---
Calcutta
|
Published 23.04.22, 01:55 AM
|
---
The state government has mooted a proposal to wind up the West Bengal Highway Development Corporation, which functions under the administrative control of the public works department, citing the company's failure in generating enough revenue.
Sources in the government have said though no official communication has been made so far to the effect, the board members of the firm, who are mainly government officers, have been informed verbally about the decision.
"A file has been prepared to wind up the company.… The file would soon be moved to the finance department for its approval. Engineers working in the company would be brought back to the PWD and the projects undertaken by the company would be taken over by the PWD," said a senior government official.
A section of officials said the PWD had mooted the proposal to close the corporation.
"The company was a brainchild of the chief minister. Only if she agrees, it would be dissolved," said a bureaucrat.
Sources said since its inception in April 2012, the main objective of the company was to develop and maintain state highways while the PWD was given the responsibility of focussing on national highways and district roads.
The company has already developed roads like Mogra-Chandernagore and Chandernagore-Dankuni in Hooghly. Moreover, the company is constructing the second Iswar Gupta Setu over the Hooghly and recently widened Calcutta-Basanti road.
"The company worked as a wing of the PWD over the past 10 years. The government can dissolve the company but citing a reason that it did not earn revenue is not justified," said an official.
The official explained that the company was not allowed to generate revenue by levying toll on vehicles using the newly laid roads even though the state cabinet had earlier approved a toll policy prepared by the firm.
"After the cabinet had approved the toll policy prepared by the company in 2017, the firm had erected toll plazas on almost all roads it had constructed since 2017. But all the toll plazas had to be dismantled as the government did not allow the company to levy taxes," said a senior government official aware of the development.
Sources said the cash-strapped state government was trying to save money in every possible way. "As the company does not earn revenue, it has to be given subsidies to run its offices, hire cars and employ additional manpower. So, dissolving the company would help save a handsome amount," said a source.
A separate wing at the PWD (roads division) will absorb the engineers in the company and look after the works undertaken by the firm, said a source.