Prod to state BJP to unseat Mamata
The message makes it clear that the central leadership of the BJP doesn't want any complacency to set in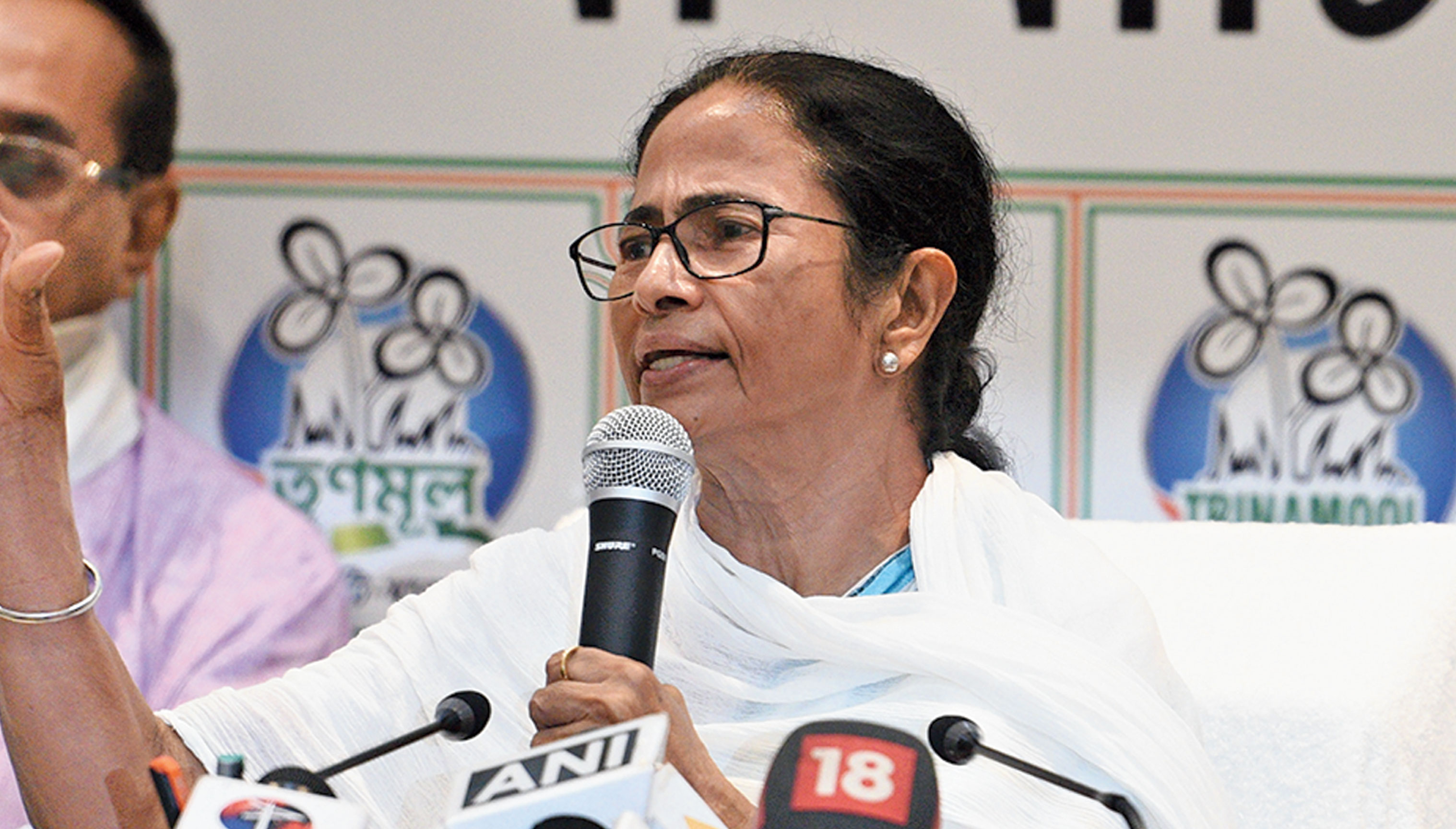 ---
|
Calcutta
|
Published 04.06.19, 07:58 PM
---
BJP national general secretary (organisation) Ram Lal has told leaders of the party's Bengal unit that work to throw out the Mamata Banerjee government should start from Wednesday itself.
The message makes it clear that the central leadership of the BJP doesn't want any complacency to set in among the functionaries of the state unit.
"We cannot waste time celebrating the success of the Lok Sabha victory. Let us all end the celebration here today and get into some real action from tomorrow itself," Lal was quoted as saying by a senior state BJP leader.
At an organisational meeting of the BJP in Calcutta on Tuesday, Lal addressed the state leaders and newly elected MPs.
Sources in the BJP said Lal wanted to remind the state leaders that the actual mission was the removal of the Mamata Banerjee government and he warned them against any complacency till the goal was accomplished.
"The Assembly polls in Bengal will not wait till its schedule time of 2021 and might come a year ahead in 2020. So, all of you should start working without wasting time," he apparently told the state leaders.
The senior BJP leader, however, did not specify why the polls would be advanced.
In the past few days, some state BJP leaders have said in private that their movement — coupled with regular defections from Trinamul — would make it impossible for Mamata to stay on till 2021 and the elections would have to be advanced. "There is a mood against the Trinamul government and we want to cash in on it as soon as possible. Probably, that's why Ram Lalji talked about early elections," said a state BJP leader.
During the discussions through the day, several electoral statistics were discussed — prominent among them were the results in Mathurapur in South 24-Parganas and Arambag in Hooghly, which the party couldn't win.
"In Mathurapur, our votes increased from 60,000 to 5.25 lakh and from 1.5 lakh to 6.5 lakh in Arambag in five years. And this did not happen only because of the BJP's supporters. It accounts for votes of the CPM, Congress and even a section of Trinamul. We have to tap them and increase our support base ahead of the Assembly polls," a district president said, explaining the mandate that was rolled out for them.
Besides setting the agenda, the central leaders — both Lal and Kailash Vijayvargiya, who is the Bengal minder of the BJP — also rolled out a list of dos and don'ts for the state unit.
"Apart from 18 MPs, even the 24 candidates who could not make it to Lok Sabha have to stay put in their respective constituencies and nurture them properly," Vijayvargiya told the state leaders.
The central leaders also told the state functionaries not to show "any arrogance" in their conduct.