Priest rival seeks Adhir 'blessing'
'Chowdhury is a great man, a great leader who has done a lot of good work. That is beyond debate'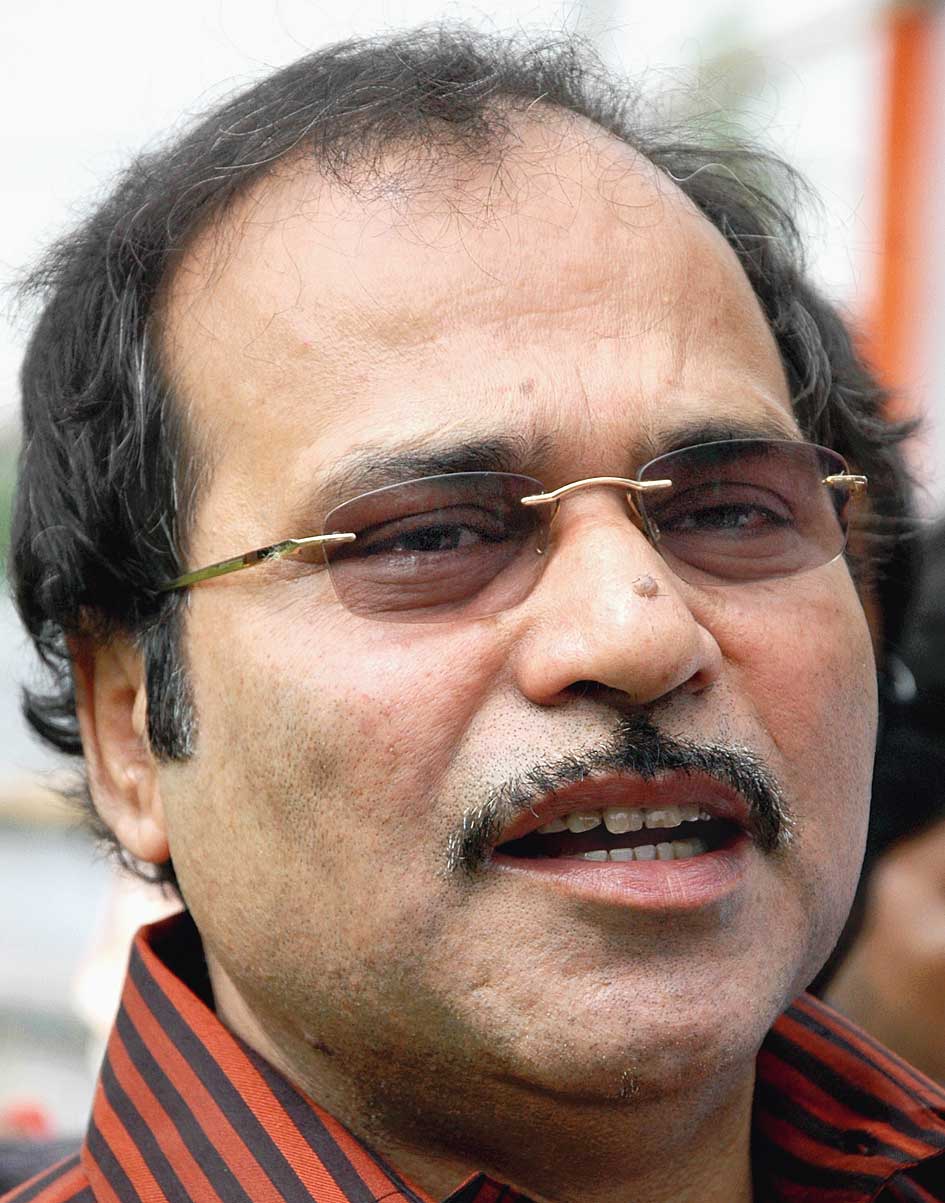 Adhir Chowdhury.
Picture by Chayan Majumdar
---
Behrampore
|
Published 30.03.19, 07:10 PM
|
---
BJP Behrampore candidate Krishna Jowardar Arya has lavished praise on rival and four-term MP Adhir Chowdhury, prompting murmurs within the party of a "got-up game" to help the Congress veteran.
Arya, a surprise choice for the seat, said he would seek Chowdhury's blessings. "Chowdhury is a great man, a great leader who has done a lot of good work. That is beyond debate," said Arya, the priest of BJP state unit chief Dilip Ghosh's family before being fielded by the party in the seat. Chowdhury has never lost since 1999. "He is the right man in the wrong party. He would have been much better off in the BJP," he said, adding he would like to meet Chowdhury and seek his blessings.
Arya's remarks were not music to his party's ears. "The selection of Arya, a rank outsider, and the role he has been playing here looks like a got-up game to help Chowdhury retain Behrampore," said a senior BJP leader.
Asked about it, Chowdhury said: "What can I do if somebody chooses to praise me?"