Presidency University students on fast to protest punishment
Arunkumar Maity, the dean of students, met the students on Saturday and asked them to withdraw the hunger strike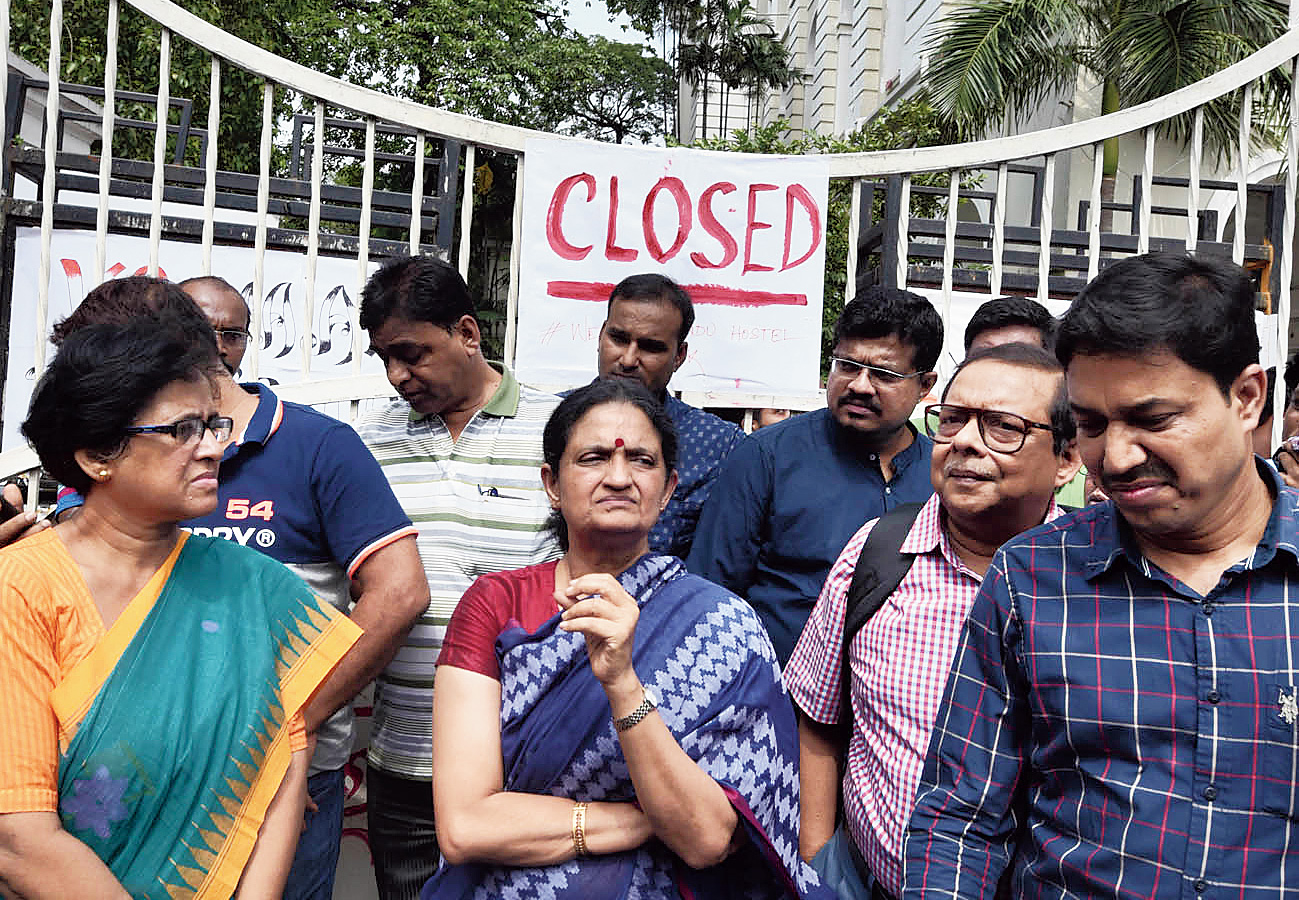 ---
|
Calcutta
|
Published 19.01.19, 10:20 PM
---
Three Presidency students have vowed to continue with their hunger strike even as the students' dean requested them to withdraw the protest a day before the institute's 202nd founders' day.
The three students started their indefinite fast on Friday evening, demanding that the authorities revoke their suspension for a semester for leading the protest that led to the Presidency gates being locked a day before the convocation last year.
On September 10, vice-chancellor Anuradha Lohia and other officials and teachers could not enter the campus as students protesting the delay in the Eden Hindu Hostel repairs had locked the main gate.
Arunkumar Maity, the dean of students, met the students on Saturday and asked them to withdraw the hunger strike, a university official said.
An agitation will not look good on a day scores of alumni will assemble on the campus for the event, the official said. "Nabaneeta Dev Sen and former RBI governor Bimal Jalan among others will be there. It will make for a sorry sight if the students continued with their protest on a ceremonious occasion."
Sayan Chakravarti, one of three students, said: "We will approach Nabaneeta Dev Sen to air our grievance. We have been suspended for a semester starting December 17. But it is still not clear how the authorities inferred that the three of us had led the protest."
The two other students are Anisur Haque and Anit Baidya.
Presidency University had formed a fact-finding committee to investigate the locking of the main gate.
The committee had held several hearings before concluding that these three had led the protest and recommended they be suspended for a year and other involved warned.
VC Lohia later reduced the punishment to a semester's suspension. "If students don't allow the VC and other officials and teachers to enter the campus, the university is bound to take minimum action," Lohia had said earlier.
The fasting students claimed the dean of students had asked them to apologise to Lohia before asking her to revoke their punishment.
"We want unconditional withdrawal of the punishment," Haque said.
Metro called dean Maity several times but the calls went answered. He did not reply to text messages, too.
CU lecture series
The department of Buddhist Studies at Calcutta University will organise "a national level visiting fellow lecture series programme on Sinhala Language and Literature" from February 25 to March 2.