Pranab Mukherjee's advice for poll winners
He was delivering a lecture on parliamentary democracy in Visva-Bharati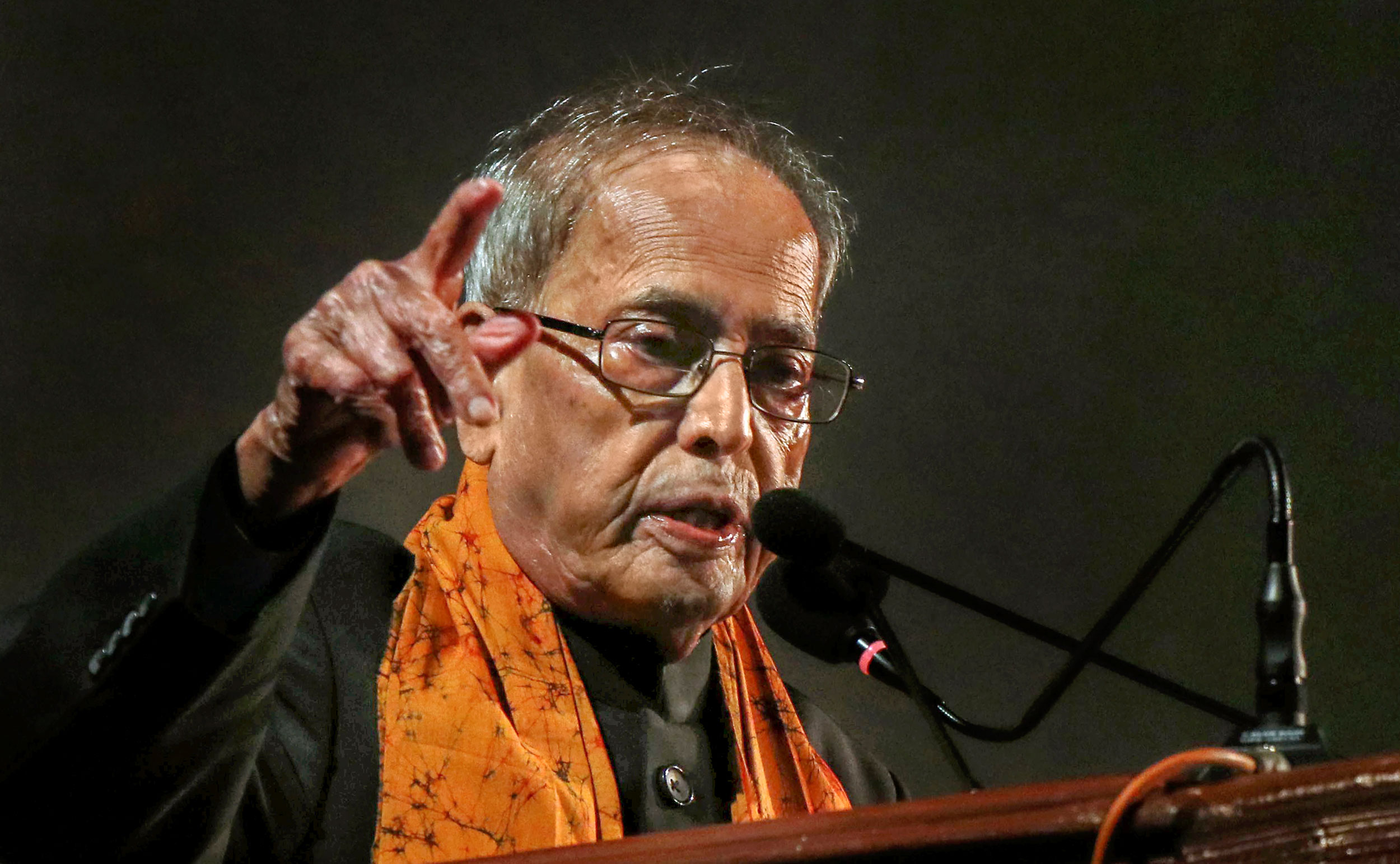 ---
---
Former president Pranab Mukherjee on Tuesday stressed the need for equal opportunity in parliamentary democracy and for winners to take along those who did not vote for them.
He was delivering a lecture on parliamentary democracy in Visva-Bharati.
Titled "Has parliamentary democracy succeeded in India?", the conference was organised by the varsity at Lipika auditorium as part of its lecture series.
He talked for 44 minutes followed by a question-answer session.
"In every election, the Indian people give a lesson, give a moral advice to the ruling party or ruling combination, that we are giving you the numbers to rule, but we are also giving you the caution that you take along with you others. Always remember, you did not get the majority of votes, you got the majority of seats. Therefore, you have to carry with you all those who did not vote for you," said Mukherjee.
He said nobody had got 51 per cent votes in any election however popular the leader may be.
"Pandit Jawaharlal Nehru, in 1962, he got 48.2 per cent of the total popular votes polled and a massive mandate, with 362 seats out of 495 at that point of time. Rajiv Gandhi got 48.6 per cent votes with 404 seats in 1984, after the assassination of Indira Gandhi — under the shadow of her death… the Indian electorate thought that a powerful prime minister had been assassinated," said the former president.
He added that direct democracy was not possible in India. "If we go for direct democracy, then the goal of parliamentary democracy — the making of decisions — will be impossible," said Mukherjee.