Potato farmers rue surplus
Over 3 lakh tonnes of potatoes are stored and state is looking at bumper production, farmers are selling their produce at mere Rs 5 a kilo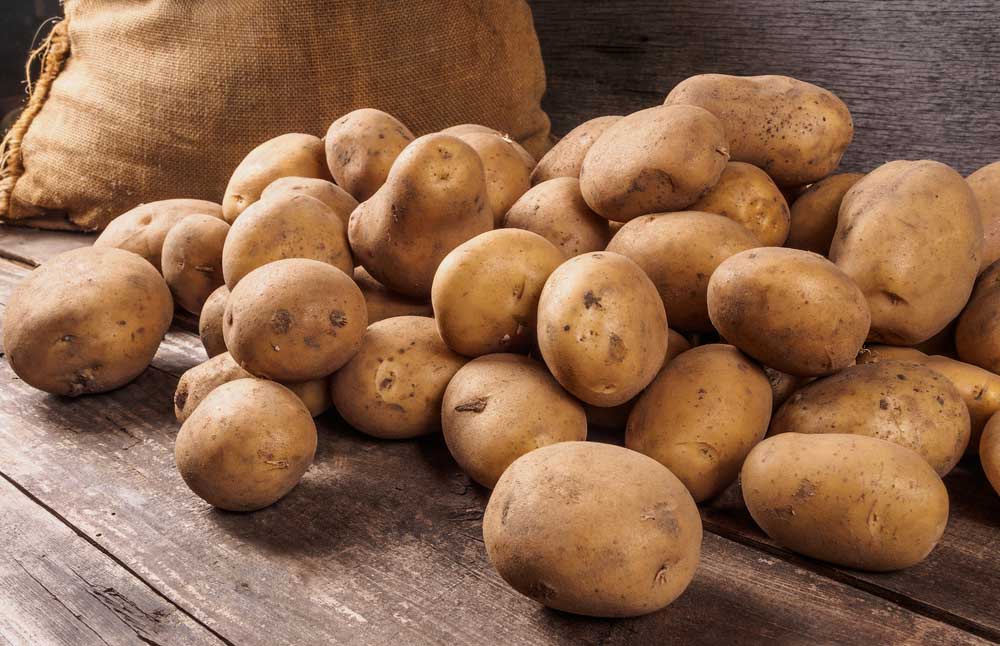 Representational image
File picture
---
Calcutta
|
Published 03.02.23, 05:23 AM
|
---
Indications of a bumper crop and piling of old stock have brought down potato prices, putting lakhs of farmers and the Bengal government in a tight spot.
"Harvesting of  potatoes has started in Bengal and it seems 120 lakh tonnes of potatoes will be produced, higher than the average of 90 lakh tonnes. Cold stores still have last year's produce," said a senior government official.
He said because over 3 lakh tonnes of potatoes are stored and the state is looking at a bumper production, farmers are selling their produce at a mere Rs 5 a kilo.
In contrast, input cost — seeds and fertilisers — is high. A farmer spends nearly Rs 25,000 to sow potatoes per bigha, but earns only Rs 16,000 to Rs 17,000, sources said.
"Farmers are incurring a loss of Rs 7,000 to Rs 8,000 per bigha. The situation may turn more critical after the upcoming harvest," said a senior agriculture department official.
A potato farmer in Birbhum said if they kept potatoes in cold stores, they could get a better price. "But we can't do that as we need money to repay our loans and to invest in the Boro (summer) season," he said.
It's a sticky situation for the ruling establishment.
"There are nearly 15 lakh potato farmers in Bengal. If they don't get a proper price for their produce, the ruling party could pay the price in the panchayat polls," said a source.
A few potato farmers' bodies want the state government to buy potatoes from farmers.
In similar situations in the past, Trinamul and erstwhile Left Front government did procure the produce at minimum support price.
"But the state's current financial condition does not allow it," said a source.
ISF plans agitation
The ISF is planning an agitation for the release of its Bhangar MLA Nawsad Siddique, whose bail plea was on Wednesday rejected by a city court and custody extended till February 15.
"There will be a big agitation in Bhangar for Siddique's release," said ISF leader Laxmi Hansda.
Siddique and 17 others were arrested in Calcutta on January 21 when a party rally allegedly turned violent.