Platform doors on Calcutta's East-West Metro pass test
Synchronisation trials done at 6 stations in 1st phase of link between Sector V and Howrah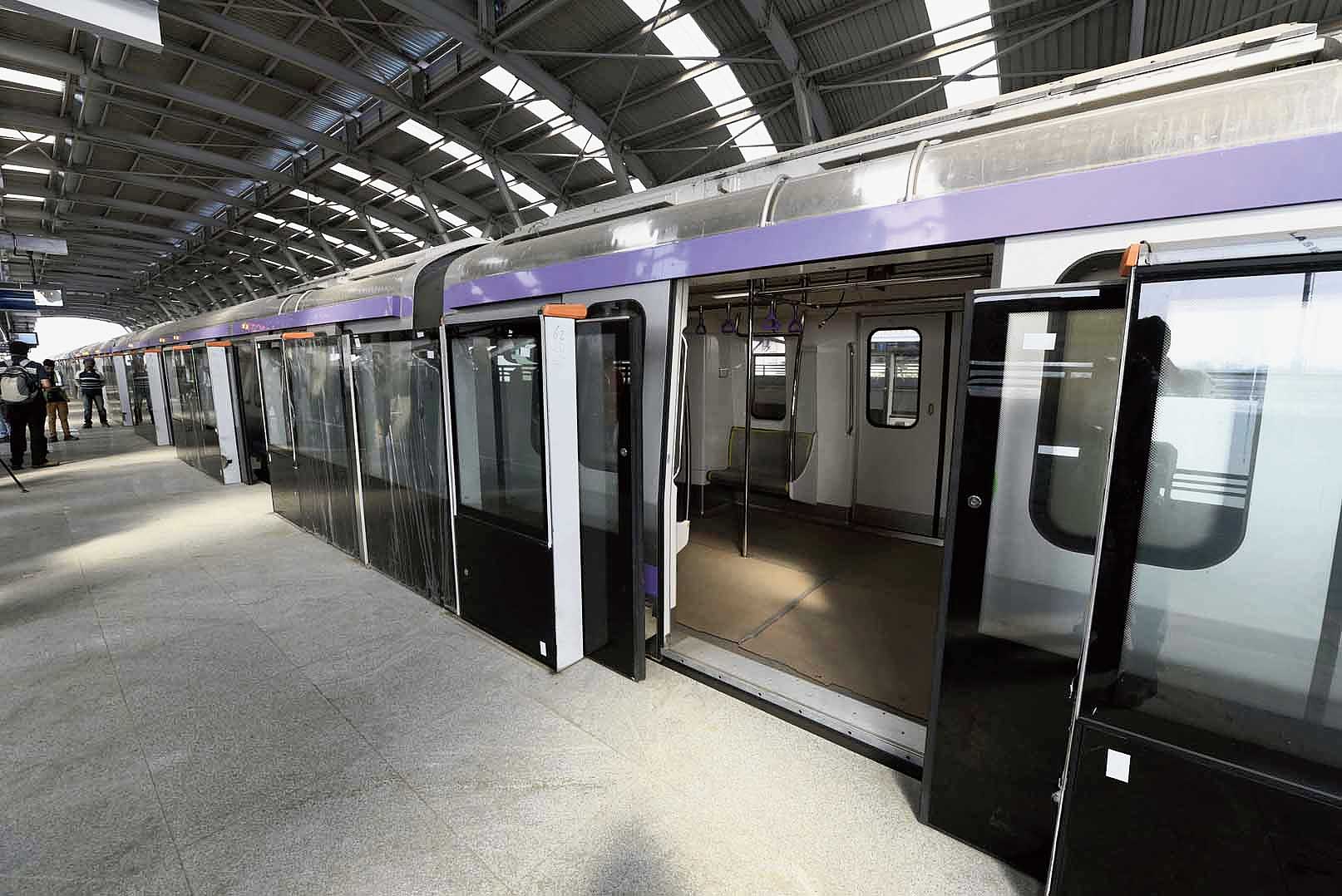 All the platform screens, meant to act as a safety barrier, and the train doors open in synchronisation.
Picture by Sanjoy Chattopadhyaya
---
Salt Lake
|
Published 17.01.19, 08:12 PM
|
---
Platform screen doors synchronised to open and close with those on trains are ready for use across the first six stations of the East-West Metro line that, when fully commissioned, will connect Sector V with Howrah Maidan through a tunnel under the Hooghly riverbed.
"The trials have been successfully completed. These doors are meant to act as barriers to an accidental fall or a suicide attempt," Anup K. Kundu, director (rolling stock) at the Kolkata Metro Rail Corporation (KMRC), said.
Sector V and Stadium are the two terminal stations for the first phase of the East-West Metro. All stations on this portion of the route are elevated.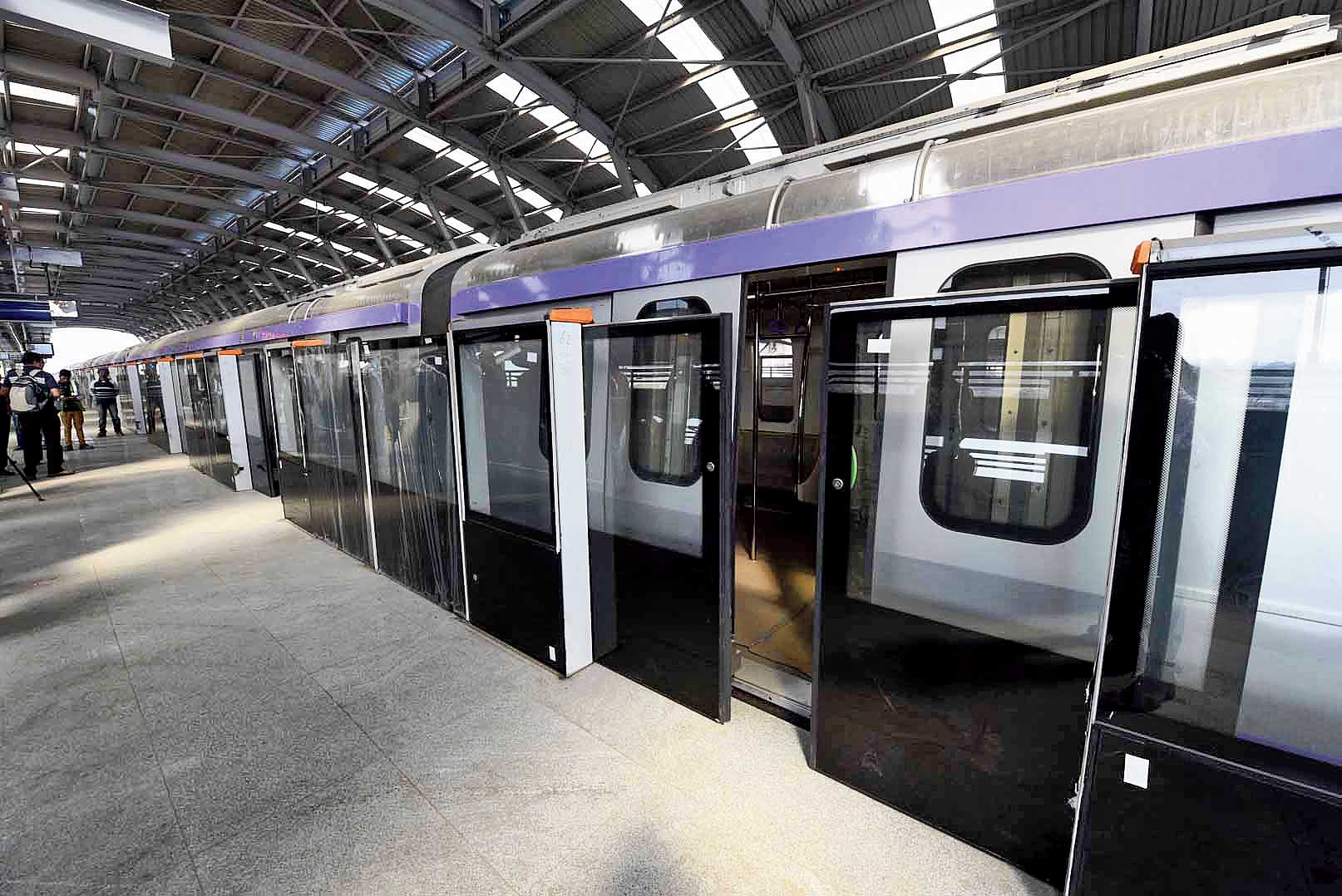 The primary challenge of installing the China-made platform screen doors was to synchronise the operating mechanism with the onboard software of trains manufactured by the Bangalore-based public sector company BEML, which runs the largest rail coach factory in India.
Unlike Metro Railway, the East-West Metro will be using communication-based train control, including a signalling system that depends mainly on telecommunication and is more precise than other technology.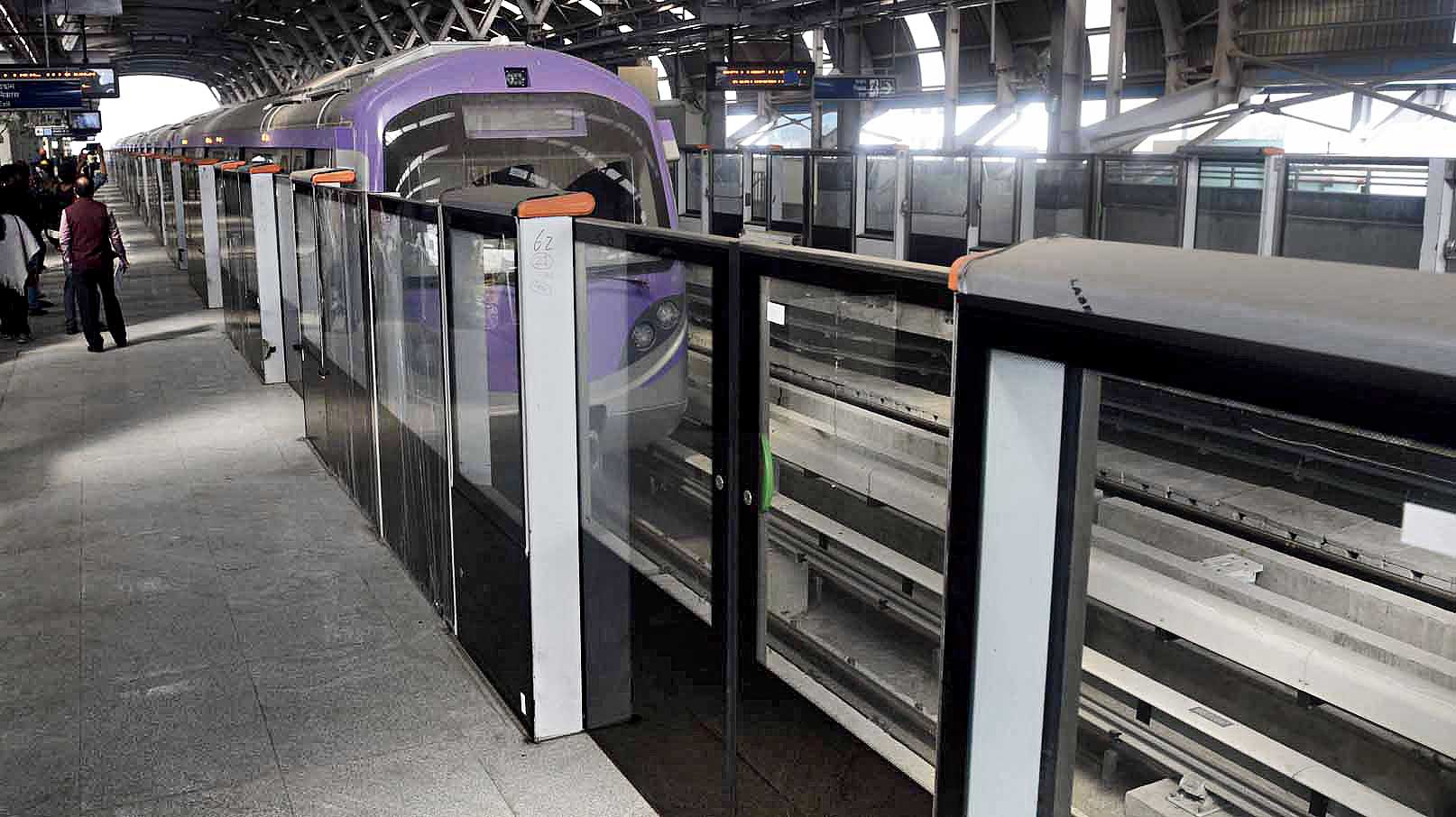 The automated train operation system requires the driver to only press a button to send a signal through several layers of software to the screen doors so that they operate simultaneously. The signal transfer will happen in a nanosecond, an engineer said.
Metro systems in other cities also have platform screen doors that close automatically along with the train's doors. In the system chosen for the East-West Metro, the onus is on the driver to ensure passengers have safely disembarked or boarded before the button is pressed.
KMRC officials had been unsure about completing the synchronisation of doors in time for the first phase of operation later this year.