PK Banerjee: A fighter to the end
Even before the lockdown was announced, his family was doing their best to prevent a gathering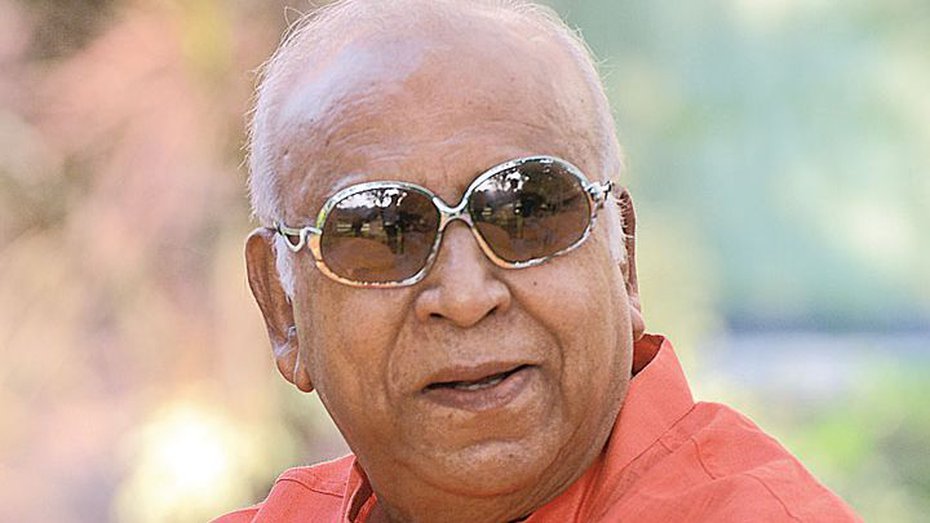 Football legend Pradip Kumar Banerjee
Telegraph file picture
---
Published 26.03.20, 06:44 PM
|
---
The family of Pradip Kumar Banerjee, PK to the footballing world, wants to build a website where people would be able to share their memories of the icon. The GD Block resident of 28 years passed away on March 20. He was 83.
His sradh will be held on March 30. Even before the lockdown was announced, the family was doing their best to prevent a gathering. His body was not taken to the Maidan clubs where he spent most of his life as player and coach. They planned to hold the sradh too in a scaled-down manner, with just PK's football fraternity in attendance, preferably at GD Park to accommodate guests with social distancing.
But the lockdown has put paid to all such plans. "We would hold a memorial for Baba once this virus scare blows over, may be before Puja," said elder daughter Paula.
In the meantime, they want to create the website. "We had no idea how many lives he had touched till the messages and calls started coming in," she said. The two sisters have been leafing through PK's letters over the last few days. "I discovered a letter from a yesteryear player from down south, who I will not name, who had written to Baba before committing suicide. He begged his forgiveness that he was 'quitting the field'. Baba was known for his never-say-die attitude and this letter showed the kind of respect that Baba commanded from his juniors."
Brother Prasun spoke of the 40-day fight that his elder brother put up. "Till the end, there was nothing wrong with his heart or kidney. It was just a lung infection." Some weeks ago, he announced at PK's bedside that Mohun Bagan was set to be I-League champion. "Even in that condition, he replied: 'Why not?'"
When he was being put on the ventilator, Paula tried giving him a bit of the vocal tonic that PK was famous for. "'Fight, Baba, fight,' I told him."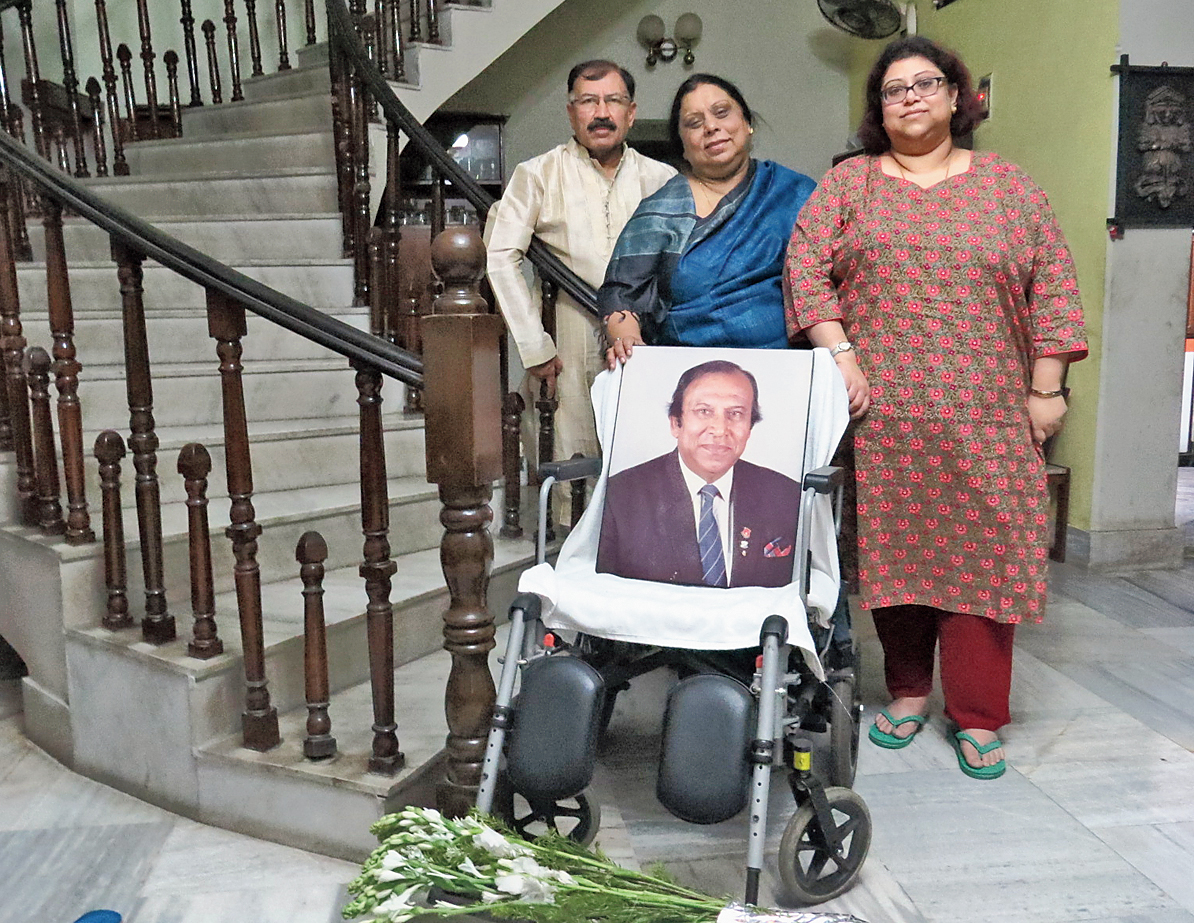 Vocal tonic
Prasun, younger to PK by 18 years, has experience of the tonic as a Mohun Bagan player. For four consecutive derbies, the club had lost to arch rivals East Bengal and was at risk of being disbanded if it lost again. "That year, in 1976, Dada had left EB after years to join us at Ma's bidding. It was a must-win match for our club. Eden Gardens was filled to capacity — 1,20,000. That day he called us before we could dress. Turning to (Mohd.) Habib (the striker), he asked: 'What would you do if a man tried to tear off your mother's petticoat?' 'Jaan se maar dega,' snarled Habib. Dada told us that the jersey was our mother and we must play keeping that rage of our mother being molested in mind."
What happened next made it to the record books. The ball was in the opponent's net in under 10 seconds after kick-off before any of the EB players could touch it. "Akbar to Habib to me to Ulga(nathan) to Akbar…they had not anticipated Ulga's long run the moment the ball reached my feet. Ulga chipped it to Akbar who headed the ball in. Their goalie Tarun Bose could no nothing. So many in the galleries missed the goal as they were yet to settle down. Dada had made us practice the set-piece move for a month."
Paula remembers attending the match before that, against Kumortuli, which was the first of the season. "It was drawn and the MB crowd thought the former EB coach had changed sides to sabotage them. Ma's friend Sefali masi was left bleeding being hit by a missile. Ma wrapped her hands around me and kept receding from irate fans till the mounted police rescued us. Baba was bathed in their spit. He walked into the change room that way and spoke of our plight, telling the players that his family would come for the next match too."
PK, the coach, and PK, the elder brother, were often two different people. "He would serve stew to Surajit Sengupta, even as I sat unattended at a corner. For weeks, he would bring Gautam Sarkar home and feed him 500g meat as he noticed he was losing weight," Prasun recalls, with a trace of a grudge. As national coach, he overturned Games organising committee chairman Rajiv Gandhi's suggestion and did not let his brother lead the team in the 1982 Asian Games. "Much later, he did apologise to me, saying I had deserved to have been the captain."
Before a derby, with the brothers being in opposite camps, he would wish Prasun luck four days before the match. But once, after the unforgettable 5-0 drubbing of Prasun's Mohun Bagan by PK's East Bengal in the 1975 IFA Shield final, he did let the elder brother take over. "I was just 18 and vice-captain of the side. At his railways quarter, I was weeping in the next room when local EB supporters came with a band party, demanding to play abir with Dada. He went out and yelled at them: "Stop all this. My brother has lost a match."
Call for Bharat Ratna
PK, India's captain in the 1960 Olympics, was the greatest coach the country has seen, Prasun asserts about his coach of 10 years. "A Padmashri (conferred in 1990) was nothing for him. He deserves a Bharat Ratna for his contribution to football just as Dhyanchand deserves one for hockey," says the MP from Howrah, adding that he would make the demand in Parliament.
For now, he wants GD Park named after PK. It is this ground in front of his house where he would go for walks till the surface became too uneven. PK's nurse of 13 years Tama Sen laments how the park was evened out "within two hours" in preparation to receive mourners the day he passed away. "He had been requesting so many important people to do something for the park for years!"
Students of nearby St. Joans School came to play there, a sight that he enjoyed from his verandah. He used to treat them to payesh on his birthday.
As a father, he doted on his daughters. "When I was studying in the US, Ma used to write two letters per week while Baba wrote one. Ma's letters would be full of domestic details while Baba's would be like (Jawaharlal) Nehru's letters to Indira (Gandhi) — giving me an overview of the world. Take the best from the West but come back to India, he would always tell us," younger daughter Purna says.
The daughters had planned to take him to Germany this summer for a family vacation. "We had even gone to check out an accomodation in Oldenberg. We really thought he would pull through."
His ground floor room, carefully decorated by Purna to welcome him back, looks forlorn with a flickering lamp — a pradip — being the only sign of life. The lamp that was its occupant has been extinguished but the family wants to turn the room into a museum. That way his memory would always burn bright.