Patients leave Siliguri, Malda hospitals
Around 330 junior doctors have been on strike at Malda Medical College and Hospital and NBMCH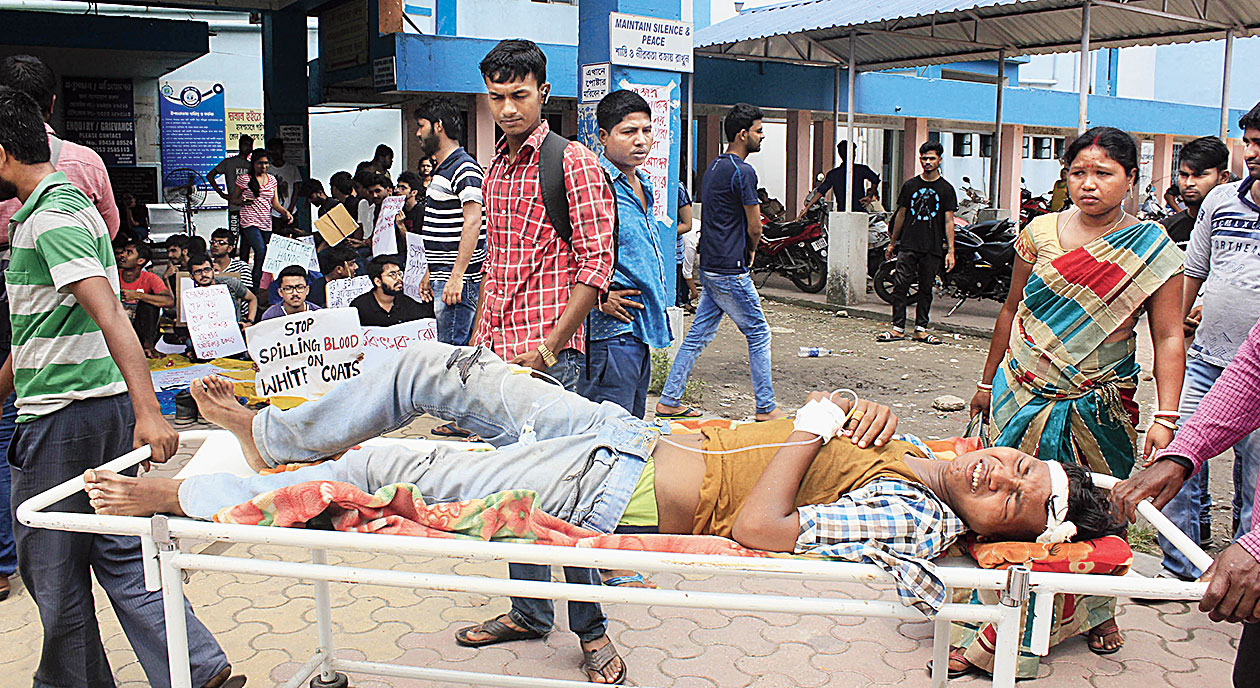 ---
|
Malda
|
Published 16.06.19, 08:31 PM
---
A number of patients under treatment at the medical colleges in Siliguri and Malda have been taken either home or private nursing homes by relatives because of alleged delay in treatment.
Around 330 junior doctors have been on strike at the Malda Medical College and Hospital and the North Bengal Medical College and Hospital — the two prominent government referral hospitals in the region.
"Doctors are not available in wards as and when required. After watching the situation for a couple of days, I have decided to get my patient discharged," said Mofijul Sheikh, a relative of a patient admitted to the Malda facility which has 1,200 beds and close to 1,800 patients at a given time.
"We usually have 1,500 to 2,000 patients in the wards. But now, the number is less. I do not know why they are leaving hospital," said Amit Daw, the hospital superintendent.
A similar scene was noticed at the NBMCH which has over 800 beds.
"My mother had a cardiac arrest a couple of days ago. But we found out that she is not being attended to properly because of shortage of doctors. She has recovered a bit and hence, we thought of getting her discharged and consulting a doctor at a private hospital," said Ratan Roy, a Siliguri resident.
In both the hospitals, the emergency wards were functional and so were the indoor wards. But like the past few days, the senior doctors found it tough to meet the additional workload as the juniors stayed away and continued their protests.
"We are providing emergency services to patients. As it was a weekend, the OPDs were close. But now that people have come to know about the ongoing agitation of junior doctors, the inflow of patients to emergency wards has declined to some extent," said a doctor at the NBMCH.
Daw has said the Malda medical college has vacancies of 69 indoor security staff. "We have written to state health officials, requesting them to fill up the vacancies as fast as possible," said Daw.