Paragliding claims life in Kalimpong
The death prompted the suspension of the paragliding service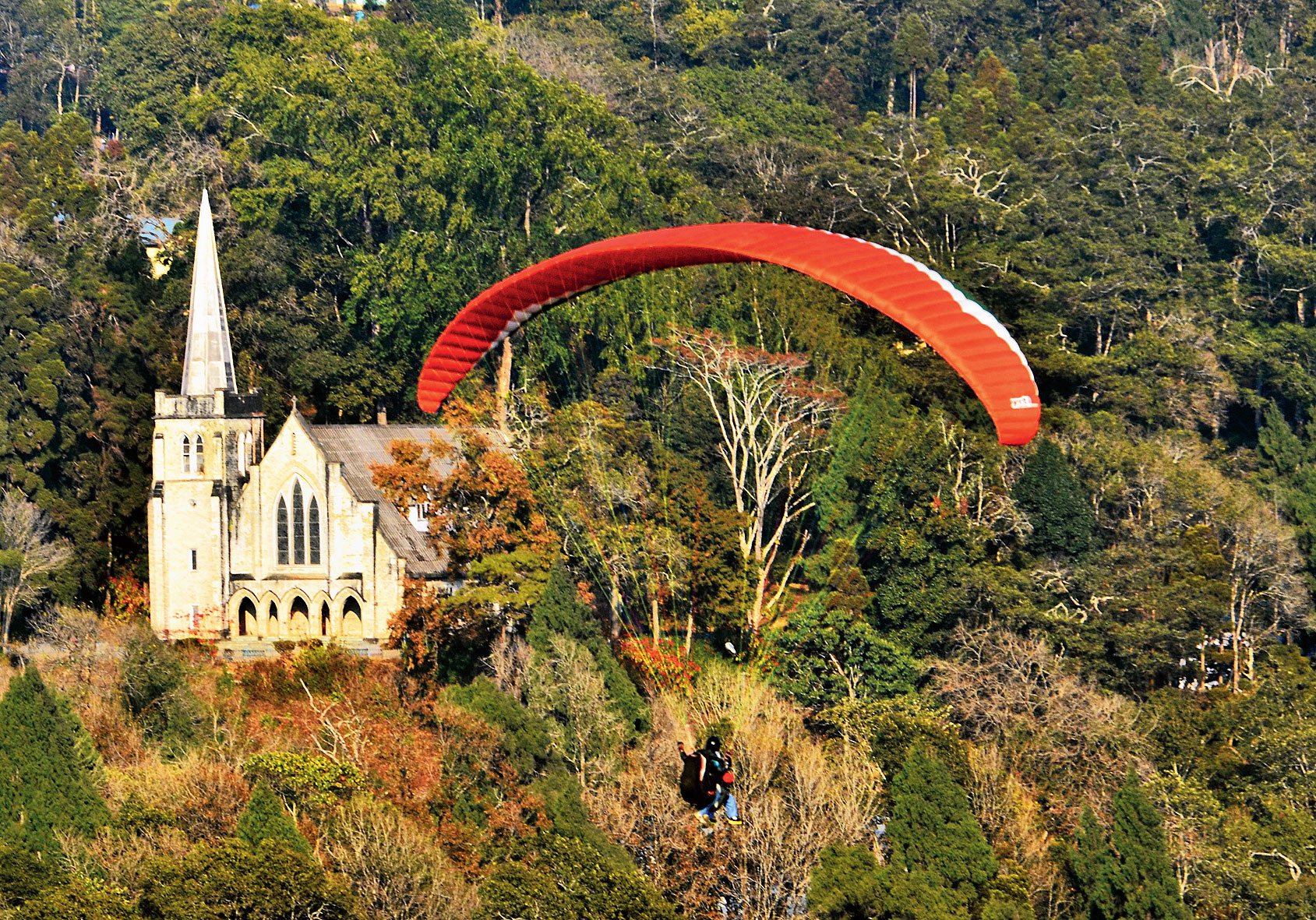 ---
Darjeeling
|
Published 24.11.18, 08:41 PM
|
---
A young paraglider pilot was killed and a tourist from Bihar injured in Kalimpong when the wing brushed a tree after being buffeted by a sudden strong gust and plummeted around 40ft onto the concrete roof of a building on Saturday.
This is the first loss of life during paragliding in Kalimpong, although two tourists died earlier this year while rafting in the area. Saturday's death prompted the suspension of the paragliding service.
Pursottam Timsina, 22, the paragliding pilot from Pokhara in Nepal, died of head injuries. Gaurav Chaudhury, 35, the tourist from Patna, was left nursing a fractured leg and hand injuries. He has been referred to a nursing home in Siliguri.
Sources said Chaudhury, who works in a multinational company, had come to Kalimpong with 12 friends. "Gaurav and another friend decided to try paragliding today (on Saturday)," said Nirmal Dubedi, who is part of the group.
Timsina had been trying to control the paraglider after strong wind dragged it away from the landing spot when the sail brushed a tree and plunged, said Bipen Tamang, spokesman for the Kalimpong Paragliding Association.
The paragliders, each carrying a pilot and a tourist strapped to the harnesses attached to the sail, take off from the popular hilltop tourist spot of Deolo and land at Ronaldshay Park, a large playground in the Dr Graham's Homes area. The 10-15-minute ride costs Rs 3,000.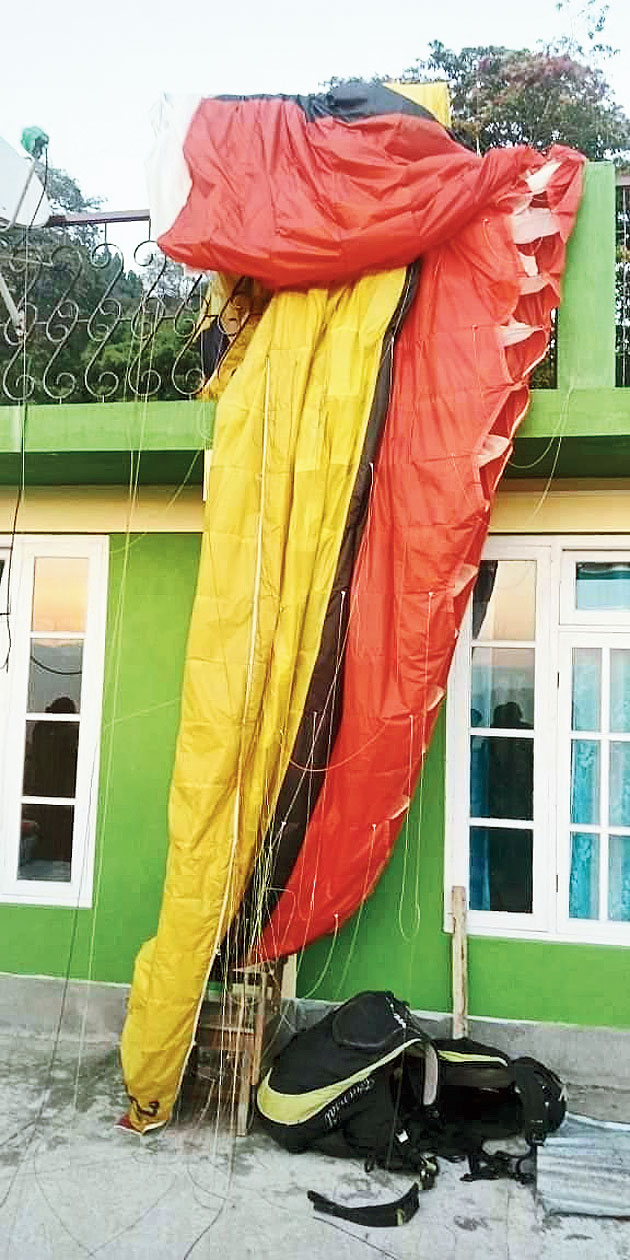 Tamang said the accident was "most unfortunate", adding that all precautionary measures had been taken.
"Paragliding in Kalimpong started in 2005 but became popular only in 2010. The pilots conduct thorough checks before every flight. Since the pilot's life is also at stake there is no question of negligence," he said.
Timsina had been flying in Kalimpong for the past two years. Seven companies operate around 40 paragliders in the district.
Adventure tourism is becoming increasingly popular in Kalimpong over the past few years. However, some pointed out that permits and lincences were not required to operate paragliders in the area.
Roshan Singh, 38, a honeymooner from Muzaffarpur in Bihar, died on May 5 after falling off while rafting in the Teesta in Kalimpong. Another tourist, Kalpana Rathi, 55, from Maharashtra, died in a similar accident on October 1.
Rafting was stopped after the second death and is yet to resume. The Gorkhaland Territorial Administration (GTA) is trying to put in place stringent guidelines for the adventure sport.
GTA chairperson Binay Tamang said: "We immediately suspended paragliding (after the accident). We are looking into the incident."
Tourism industry stakeholders said the Bengal government was yet to formulate an adventure tourism policy. "It is important that the state government draws up a policy for adventure tourism — whether it is paragliding, rafting, trekking or rock climbing," a tour operator said.
Tourism department officials said the process of preparing a policy had started.
"The state is promoting destinations to attract more tourists. The tourism department will take all necessary steps to formulate a policy to implement standard safety measures to prevent accidents," an official said.
Additional reporting by Avijit Sinha in Siliguri