Pakistan airport closure effect felt in Calcutta
Calcutta ATC re-routed 16 overflying flights bound for Europe through Mumbai on Wednesday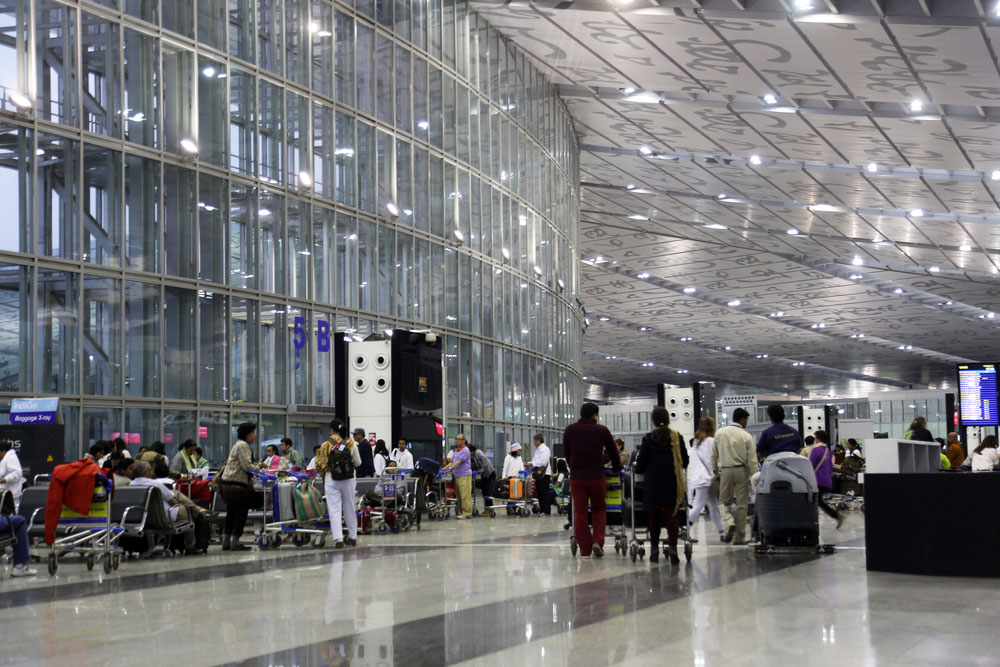 Passengers at Calcutta airport. The ATC at the airport handles about 1,000 overflying aircraft every day
(Shutterstock)
---
Calcutta
|
Published 27.02.19, 10:08 PM
|
---
Pakistan's decision to close its airspace forced Calcutta's air traffic control (ATC) to divert several flights bound for Europe through other routes and allow some to turn back on Wednesday.
Since evening, airport sources said, a number of overflying flights bound for Europe from southeast Asia and Australia were being cancelled.
Officials at the Calcutta airport said diversion of flights bound for Europe and the Gulf would continue till Pakistan reopened its airspace. "Till then, planes will take longer to reach their destinations," an official said.
Although most aircraft taking off from Calcutta do not fly over Pakistan, some of the airlines are being flooded with calls from passengers eager to know the status of their flights.
Usually, Europe-bound flights from southeast Asia, far-eastern Asian countries, Australia and New Zealand fly over Calcutta and Delhi before entering the Pakistani airspace.
On Wednesday, these flights were diverted through Mumbai. "They flew over the Arabian Sea and Oman on their way to Europe," an official said.
The ATC at the city airport handles about 1,000 such overflying aircraft every day. Many of them fly late at night or early in the morning.
"Before noon, the Pakistani authorities issued a communication to all airports across the world that its airspace was closed. Immediately, Calcutta's ATC had to plan the alternative routes," the official said.
Sources said the Calcutta ATC re-routed at least 16 overflying flights bound for Europe through Mumbai between noon and evening on Wednesday. The pilots of eight aircraft sought permission to return to the airports from where they had taken off or get diverted to the nearest airports for refuelling.
Most of the eight flights that wanted to turn back or be diverted were from Thailand.
An Aeroflot flight from Bangkok to Moscow was diverted to Dhaka, as requested by the pilot.
"The aircraft was not carrying enough fuel to fly through the diverted routes. The Europe-bound flights have to fly at least two hours more to reach their destinations through the new route," the official said.
"The ATCs in Calcutta and Mumbai are not allowing aircraft to fly over Pakistan. Even a route through which planes fly very close to the Pakistan border is being avoided for security reasons," another official said.
No flight from Calcutta to the Gulf was cancelled till late on Wednesday. These flights, except under unusual circumstances, stay away from the Pakistani airspace.
The diversion of Europe-bound flights is causing congestion on the routes through Mumbai. "Several flights were getting delayed because of the congestion. Also, the aircraft on long-haul flights are burning more fuel because they cannot be allotted the optimum altitude," a source said.