Opposition parties form panel on 'chor ' vote machine
Some want the machine to be junked, and a return to the paper based system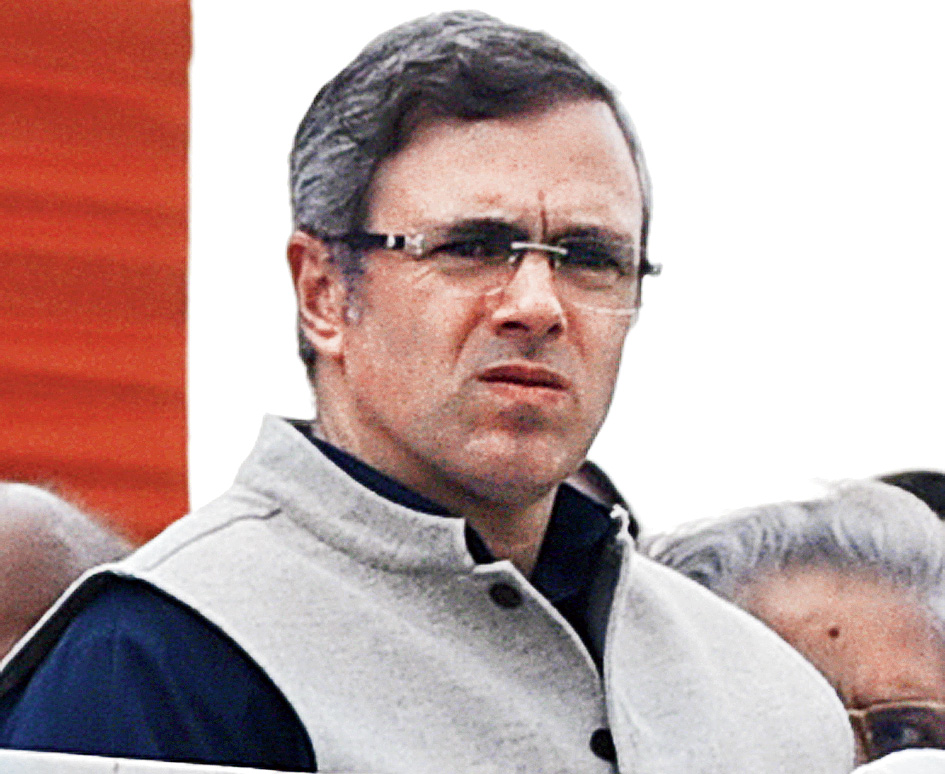 Introducing National Conference leader Farooq Abdullah as a speaker, Mamata Banerjee pointed to Omar Abdullah on the stage and said the son, too, had been asked to speak.
Pradip Sanyal
---
Calcutta
|
Published 19.01.19, 08:07 PM
|
---
Opposition leaders who attended the Brigade rally voiced concern over the use of electronic voting machines (EVMs) in the upcoming Lok Sabha polls, calling it a "chor (thief) machine" and deciding to set up a four-member committee to prepare a road map to ensure "doubt-free" results.
"We have decided to set up a four-member committee of Akhilesh Yadav (Samajwadi Party), Satish Mishra (BSP), Arvind Kejriwal (AAP) and Abhishek Manu Singhvi (Congress) to take a call on the use of EVMs. They will prepare a road map on how to go about the issue and we will discuss the outcome soon," Trinamul chief Mamata Banerjee said at a news conference after the rally.
Sources said some leaders like the BSP's Mishra and Farooq Abdullah of the National Conference wanted the EVMs to be junked in the Lok Sabha polls and a return to the old ballot paper-based election system. But some others, like Singhvi of the Congress, pointed out that it was too late to raise such a demand as the elections were barely three to four months away.
Speaking at the rally earlier, Abdullah had said: "The EVM is a chor machine. Honestly speaking, it is so. Its use must be put to an end. Nowhere in the world is the machine used."
Mishra said at the news conference that EVMs could not be "trusted" anymore as they were prone to manipulation.
"We have seen the mood of the people at the Brigade. They want to oust the BJP from the Centre but we have to be cautious about the EVMs. I personally feel that we should go to the Election Commission of India and let them know how EVMs are manipulated," the BSP leader said.
Abdullah echoed Mishra, saying he had "great fears" about the voting machines and wanted a "strong delegation" to be sent to the poll panel to demand the reintroduction of ballot papers.
Sources said Mishra was the first to flag the issue at a meeting before the news conference held at Soujanya, a Bengal government guesthouse in Calcutta's Alipore. Mishra alleged that the BJP had won several seats in the 2017 Uttar Pradesh Assembly polls by manipulating EVMs.