Onion sells at Rs 140 a kilo
On Tuesday, 21 truckloads of onions reached the wholesale hubs in Posta and Burrabazar from Nashik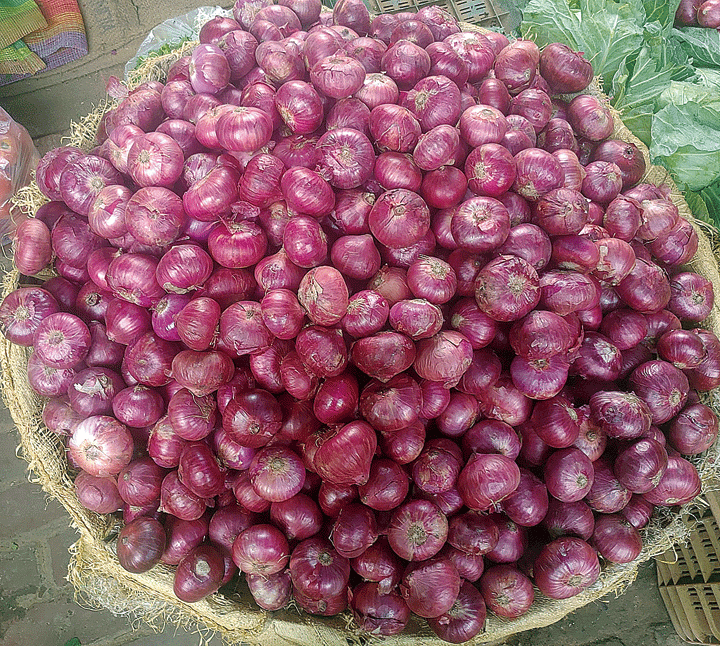 ---
|
Calcutta
|
Published 04.12.19, 10:09 PM
---
Onions sold at Rs 140 a kilo in Calcutta on Wednesday and traders fear the price may rise further as supplies from Nashik in Maharashtra have dropped drastically.
Traders across wholesale markets in the city said the onion price would only stabilise after new crop reaches the market a few weeks later.
Traders said the price of onions touched Rs 140 a kg at Lake and Gariahat markets and Jadu Babu's Bazar in Bhowanipore.
On Tuesday, 21 truckloads of onions reached the wholesale hubs in Posta and Burrabazar from Nashik, compared with the usual supply of 60 to 70 trucks.
On Wednesday, only two trucks carrying 16 tonnes of onions each reached Koley Market, one of the biggest wholesale hubs of vegetables. Traders said 10 to 12 trucks would usually reach the Sealdah market daily.
"Usually, Koley Market gets 160 to 165 tonnes of onions daily," said Kamal Dey, a member of the state task force on vegetables. "Prices are likely to shoot over the next few weeks because the gap between demand and supply will keep increasing."
Calcutta consumes around 1,800 tonnes of onion and the bulk of the supply comes from Maharashtra, where a flood in September had left wholesale onion markets across Pune reeling from a crisis.
As supplies dwindled, the onion price in Calcutta started to rise. Then came Cyclone Bulbul, which made landfall in the Bengal coast on November 9 and left large swathes of farmland across North and South 24-Parganas inundated for days.
Vegetable prices started to soar under the impact of the cyclone.
At wholesale markets, the price of onion varied between Rs 4,300 and Rs 4,200 for every 40kg pack on Wednesday.
"Add to that the labour charge for unloading the packets. Market owners charge five per cent commission. Finally, when the depleted stock of onions reach the retail markets, the price varies between Rs 135 and Rs 140 a kilo," said Mahadev Basak, a retailer in Kasba.
The price hike has forced homemakers to cut down their daily intake and some have even started learning recipes that do not have onion.
"I now buy around 100g of onion every alternate day," said Shukla Ghosh, a resident of Beleghata.
Chief minister Mamata Banerjee on Wednesday asked officials to ensure that Sufal Bangla counters across Calcutta continued selling onions at Rs 59 a kilo. "We are struggling to find ways to source onions so that more counters can be set up to sale them," an official in the agricultural marketing department said.