Once at beck and call, cops blamed by Trinamul leaders
Sources have said that government interference had caused irreparable damage to the administrative hierarchy of the police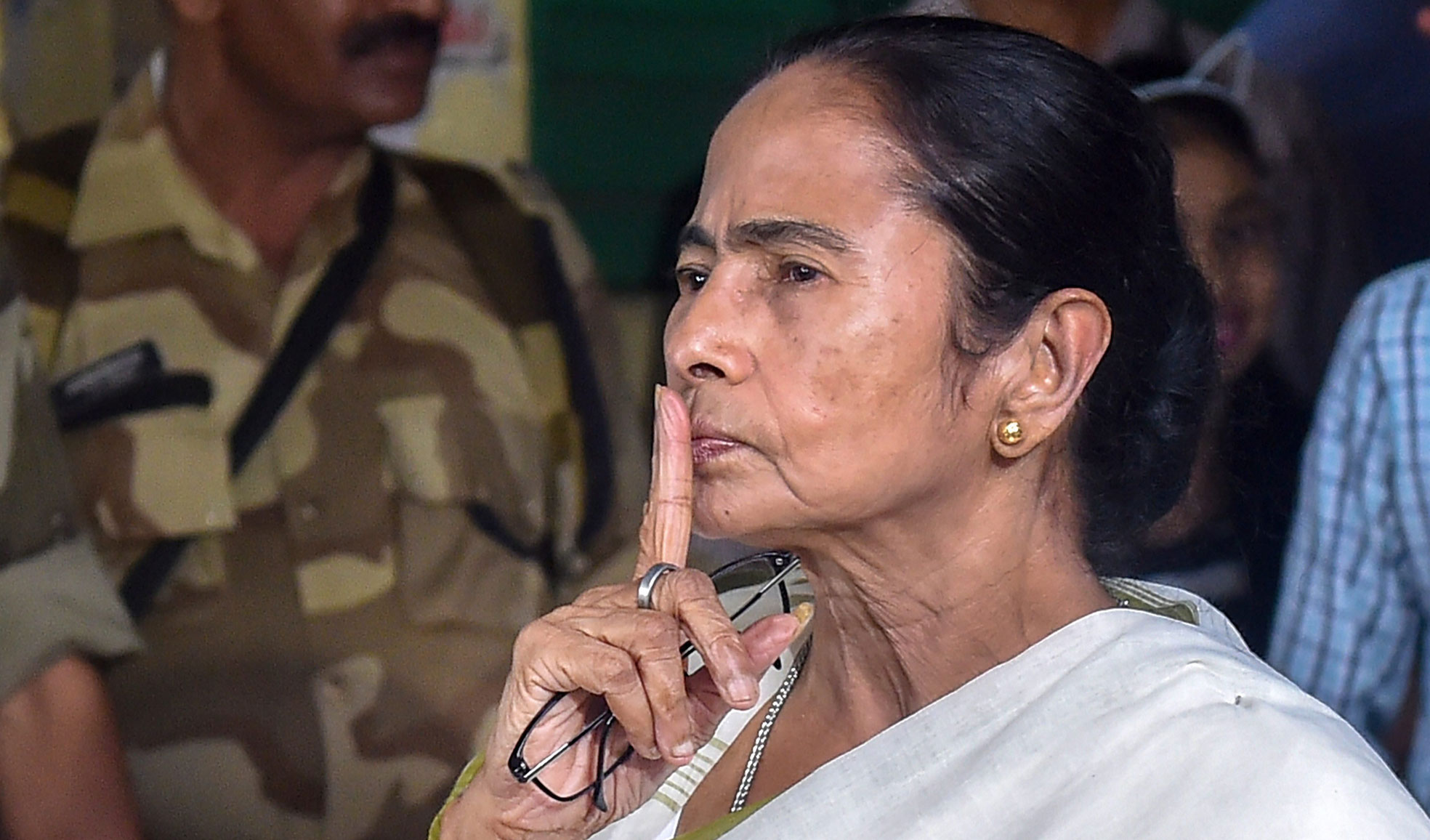 ---
|
Calcutta
|
Published 11.06.19, 12:36 AM
---
Chief minister Mamata Banerjee and senior ministers of her cabinet have expressed dissatisfaction at the "activities" of a section of civil and police administration.
"Some of the officers in the civil and police administration have not been doing their duty.… A process is on to identify these officers," a source quoted the chief minister as saying at a closed-door administrative review meeting at Nabanna on Monday.
Addressing reporters later, Mamata confirmed that the issue had been discussed.
"Yes, law and order was discussed. The police have been asked to be much stronger; they have been asked to act against any sort of hooliganism," she said.
"We have been getting inputs that locally, in pockets of three-to-four districts, some OCs (officers-in-charge) and SIs (sub-inspectors) have not been doing their work properly — not everyone, but some…. We are seeking reports to identify those who are not stopping the hooliganism but aiding it from behind the scenes. We are watching everything — the games being played in secret — we will handle it strongly."
Sources said transport minister Subhendu Adhikari had raised the subject.
"We cannot take our supporters back to their homes after they are chased away by the BJP. The DMs and SPs are not doing their bit and are inactive against the BJP goons," a source quoted Subhendu as saying. Other ministers like Firhad Hakim and Jyotipriyo Mallick too lent their voice to the complaint.
Mamata intervened and told the director-general of police, Virendra, that the police had not been acting correctly since the poll results were out.
"The chief minister pulled up some of the SPs, particularly from the districts where the ruling party performed poorly in the Lok Sabha polls. She made it clear that if anybody was found guilty of not doing their duty, stern measures would be initiated," an official said.
Later, a veteran IPS officer told this newspaper: "The command structure of the police administration has been destroyed because of interference by the top brass of the government.… These days, an officer-in-charge can report directly to the chief minister's office, which was not possible a few years ago."
Sources said such interference had caused irreparable damage to the administrative hierarchy.
"With a faulty command structure, it's difficult to handle tough situations. Now that some leaders of the ruling party are losing their grip on their strongholds, the police are clueless how to handle the situation. Earlier, they used to fall back on the ruling party leaders, but the same leaders are no longer that powerful," an official said.
One official made another point. "The police are like weathercocks. There's a feeling that some officers are cosying up to the BJP. These same people were following all the orders from the ruling party leaders till a few days ago; now they are acting differently and that's bothering the ruling establishment," an official said.
State BJP leader Mukul Roy later said: "If her own ministers and MLAs are complaining against the inaction of her police, the first thing she should do is resign as the state's home minister."
'Cut money' whip
Mamata has announced a grievance cell and a toll-free number to deal with complaints of corruption in welfare delivery. Complaints have arisen that politicians are taking "cut money" (bribes) from the poor to enlist them for schemes, a reason for the rural backlash in the polls. (See Page 7)