Nurse exodus leaves private hospitals in crisis in Calcutta
Better pay and facilities in govt segment cited for mass departure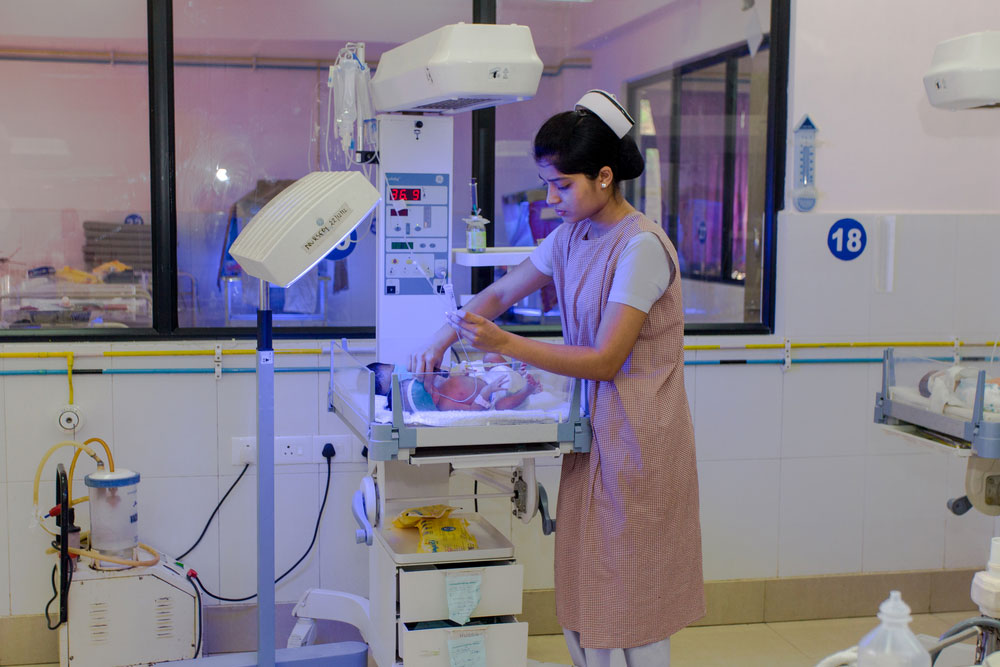 The shortage of nurses has left some of the private hospitals struggling to run their services
(Shutterstock)
---
Calcutta
|
Published 08.03.19, 08:38 AM
|
---
Calcutta's private hospitals are facing a fresh crisis of nurses as hundreds have left their jobs to join government hospitals, officials of private health-care units have said.
Some hospitals have lost as many as 100 nurses since the results of a recruitment examination held by the government for its hospitals were announced last Friday.
Though corporate hospitals in Bengal have been losing nurses in hundreds to the government health-care sector over the past five years, they are yet to come up with measures that could stop the trend.
Some of the nurses who have left corporate hospitals said a better pay scale, better facilities (such as more leave), less "exploitation" and a sense of security were among the reasons that prompted them to join the government sector.
"Unless private hospitals do not address these issues, they cannot overcome the crisis," said one of the nurses.
The shortage of nurses has left some of the private hospitals struggling to run their services.
Some hospitals are cancelling surgeries, while others have halved the number of nurses in general wards. Patients and doctors at a number of hospitals are complaining about lack of or inadequate services.
"We are deploying less-than-adequately trained nurses in the critical care units to fill the gap," the chief executive officer of a private hospital said.
While most private hospitals blamed a demand-supply mismatch for the crisis, some attributed it to their inability to pay the nurses on a par with the government.
At the entry level, a nurse who has done BSc in nursing gets between Rs 15,000 and 18,000 at a private hospital in Calcutta. The corresponding amount at a government hospital is around Rs 25,000. "The gap keeps increasing as one rises up the seniority ladder," an official in the health department said.
At a meeting in February 2017 where chief minister Mamata Banerjee had announced the formation of a regulatory commission for private hospitals, one of the CEOs had complained about "the government taking away nurses from private hospitals".
"Why don't you raise their salaries? Then they won't leave your hospital," Mamata had replied.
Metro spoke to a nurse who has recently left a private hospital to join the government service.
"The salary is much higher in the government service. The other benefits are better, too," she said. The woman, from East Midnapore, said getting a week's leave at the private hospital where she worked was impossible.
"On paper I had many leave but in reality I had never been granted a week's leave, which I needed to visit home," she said. The nurse also pointed out some other problems, such as not being paid extra for working overtime and uncertainty over annual hike in pay.
"In a government hospital, I don't have to worry about these things," she said.
Others said work pressure in private units was more than government hospitals. "In our hospital all patients are paying. So, their demands are more and hence, there is more accountability," the CEO of a private hospital said. Sources said a section of private hospitals kept the documents of the nurses with them to prevent them from leaving.
An official of a private hospital said their business would not be viable anymore if they were to hike the salaries of all nurses. "Nurses comprise 40 to 45 per cent of our workforce. The burden will be huge if we pay all of them like the government," he said.
"It is impossible to match the government's pay scale but we do revise salary and other benefits according to the industry standards," said Rupak Barua, group CEO, AMRI Hospitals. Around 100 nurses have recently left the three hospitals of the group.
An official in the state health department said the government needed thousands of nurses. Apart from the 42 multi-speciality hospitals built by the government across Bengal, sub-divisional hospitals have critical care units which need more nurses.