Murder accused boy poisoned like the girl he allegedly killed
Cops are trying to ascertain if this is a case of suicide or homicide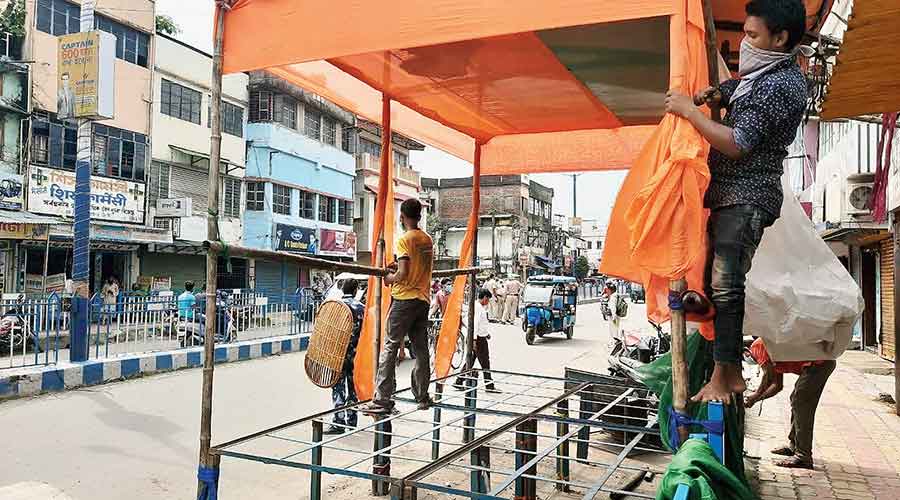 ---
|
Raiganj
|
Published 23.07.20, 02:48 AM
---
The autopsy report of the 16-year-old boy, found dead in a swamp in North Dinajpur's Chopra block on Monday, states he was poisoned, police said on Wednesday.
Police sources said that as his school friend, a girl, had also died of poisoning on Sunday, they were trying to ascertain if this was a case of suicide or murder. The minors who passed Madhyamik this year went missing on Saturday, the girl since evening and the boy since night, their respective families had said.
Chopra erupted in violence on Sunday over the news of the girl's death. The next day, the boy's body was found floating in a swamp. While the girl's family charged the boy with her murder on Sunday, when he was found dead on Monday, the boy's family accused the girl's kin of killing him. On Tuesday, the girl's father and two brothers were arrested on charges of the boy's kidnap and murder. It spurred the district BJP unit to protest the "wrongful arrests" and Trinamul to condemn the BJP for "politicising the issue".
The boy's family alleged that a brother of the girl had threatened him over phone recently, and someone from the girl's family had called him up on Saturday and asked him to meet them.
"Our officers are interrogating the father and brothers," said Sachin Makkar, SP of Islampur police district.
Since Tuesday, the BJP had been holding a sit-in in Raiganj on the Chopra incident. On Wednesday, a police team went to the BJP office on MG Road and asked BJP supporters to dismantle the dais.
Sumit Kumar, North Dinajpur SP, said there was a government order against political events during the Covid-19 pandemic and the BJP did not take permission from the administration for hosting the sit-in. After some reluctance, BJP workers agreed to dismantle the dais.
Later, state BJP secretary Raju Banerjee insisted the demonstration would go on. He was arrested with some others for violating lockdown norms and released in the evening.
Banerjee said the police were biased. "The girl was murdered in Chopra and that is why we launched this peaceful protest. It was a peaceful protest. Yet the police forcibly removed us and we were arrested without being given a proper reason," he said.