NBU to offer better salaries under fixed pay bands to contractual teachers
Sources say North Bengal University has altogether 51 teachers who are appointed on contract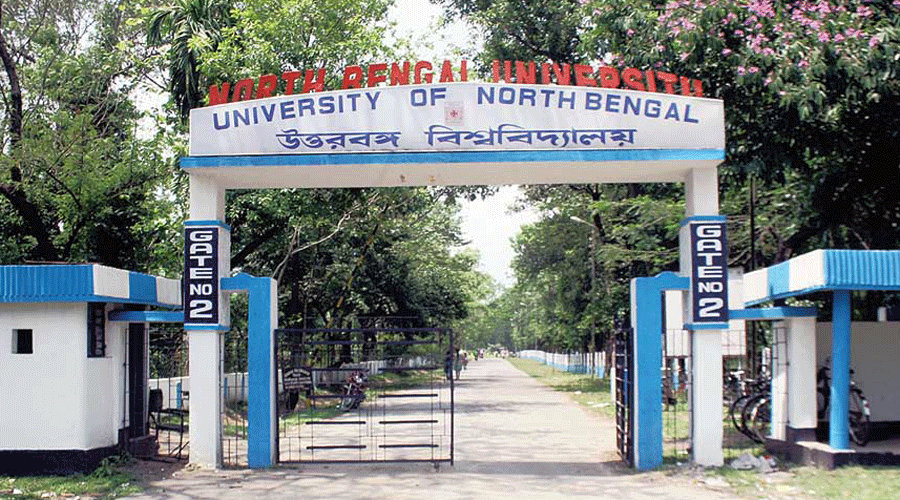 North Bengal University.
File picture
---
Siliguri
|
Published 07.01.23, 03:53 AM
|
---
The North Bengal University has decided to offer better salaries under fixed pay bands to its contractual teachers and will engage them in academic activities denied to them so far, vice-chancellor Omprakash Mishra said on Friday.
"The contractual teachers will get facilities and benefits on a par with regular teachers. We don't want terminologies like 'contractual' and 'ad-hoc' to be used while referring to them. Ours is the first varsity in Bengal to take such decisions which can contribute to academic and institutional growth," he said.
Sources have said the NBU has altogether 51 teachers who are appointed on contract. The NBU is the oldest and largest university in north Bengal.
Last year, Mishra had formed a committee to look into the demands of contractual teachers. The committee held discussions,  based on which the new decisions have been taken.
Now onwards, contractual teachers who have been working at the university for less than 10 years, will draw a basic salary in the pay matrix of Rs 57,700. Teachers with an experience of 10 to 15 years at the NBU will receive a monthly pay of Rs 68,900 each. A teacher who has been working at the varsity for over 15 years will receive Rs 79,800.
"These teachers will also be allowed to supervise doctoral scholars and can become principal investigators of sponsored research projects. Their leave rules have also been revised. They may get more leaves, including study leaves, for completion of their ongoing PhD works," the VC said.
The contractual teachers, varsity sources said, deserve similar facilities like those offered to regular faculty members.
"The committee has made rightful recommendations to encourage these teachers for the benefit of the university at large and students in particular," said a faculty member.
The contractual teachers have welcomed the decisions.
"So far, our salaries were not under any pay band. This decision will increase our salaries and also make our experience countable under government recruitment norms. We have finally got some recognition," said a teacher who has been serving on contract for 13 years.