North Bengal tea belt feels pinch of CM's coal fiat
Coal trucks from Northeast barred entry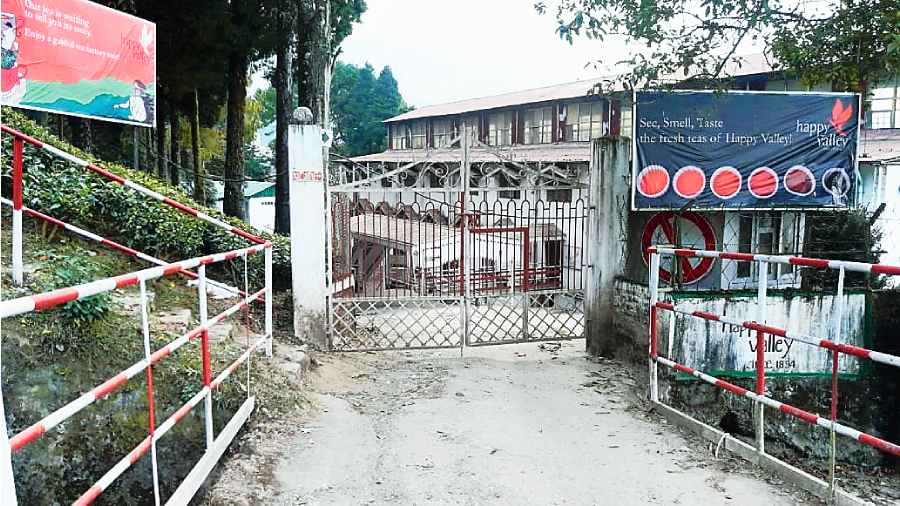 The factory of Happy Valley tea estate in Darjeeling hills.
File picture
---
Siliguri
|
Published 04.05.22, 12:48 AM
|
---
The tea industry in north Bengal is worried over the halt in the supply of coal from the Northeast after orders from chief minister Mamata Banerjee that trucks with "illegal" coal consignments should not be allowed to enter from Assam.
"Trucks with illegal coal from Assam should not be allowed to enter the state. Movement of all such trucks has to be stopped. We do not want anybody to make money out of this practice," Mamata had said last week.
Since then, the administration has virtually barred all the trucks from the Northeast carrying coal to the tea estates, stakeholders said..
"In the tea sector, coal is the main fuel used in factories. With the sudden halt coal supply from the Northeast, tea companies have to buy coal imported from Indonesia, which costs more and has less calorific value. This has hiked the cost of production in Bengal unlike Assam," said a planter in Siliguri.
A senior office bearer of a tea planters' association said the tea industry does not use illegal coal. "The trader from Northeast sends coal by paying all charges and duties, and sends proper documents. But at the Bengal-Assam border, trucks are being stopped for technical lacunae in documents. The chief minister ordered a halt in entry of illegal coal but in reality entry of all coal trucks from the Northeast has virtually stopped," he said.
With the sudden halt in coal supply from Northeast, a number of bought-leaf factories — standalone tea factories which buy tealeaves from small tea growers and then process it — have closed down in north Bengal.
"In all, there are 200 bought-leaf factories in north Bengal. As the coal prices have doubled, around 40 units have closed down. We fear more closures if one has to buy costly coal," said Prabir Seal, president of the North Bengal Tea Producers' Association.