NoC pause on Haldia jetty
Suvendu Adhikari had sanctioned the Rs 3 crore project in February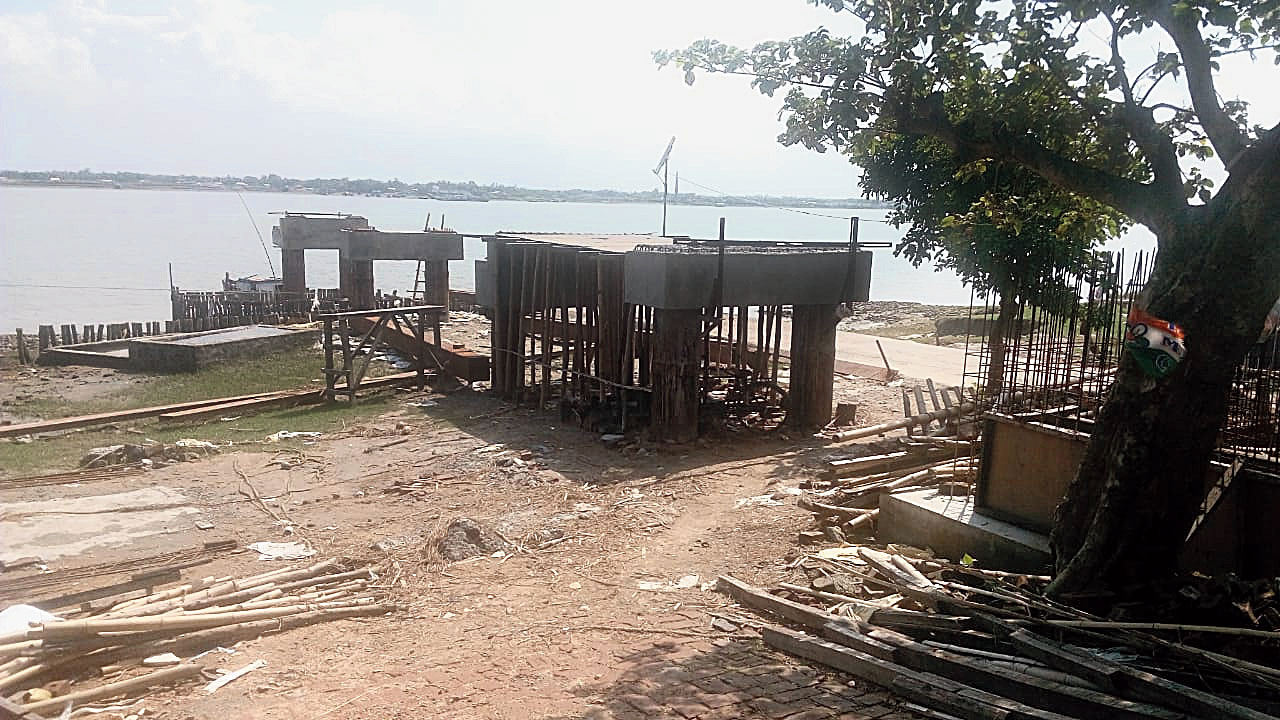 ---
|
Haldia
|
Published 25.08.19, 07:27 PM
---
Construction of a jetty here for boats sailing on the Hooghly from across Nandigram has come to a halt, apparently because the project didn't have an NOC from the Haldia Port.
The Rs 3 crore jetty was being built by the Bengal transport department. The project was given sanction by transport minister Suvendu Adhikari in February.
"The Hooghly and Haldi rivers are prone to high tides. So, by law, any construction on their banks need permission from the port. But the Bengal transport department did not seek our nod," said Amal Datta, Haldia dock complex's general manager.
"They need an NoC from our trustees regarding the project's design also. So, we sent them a notice," he added.
Port officials said the specific bylaw was the Major Port Trusts Act, 1963 (Section 46), which says any construction or modification within the limits of a port required written authorisation from the board.
In 2007, the Left front government had planned a bridge connecting Haldia to Nandigram. However, the project didn't take off because of the Nandigram land agitation.
Minister Adhikari said: "The project is in the interest of the people. The port trust is not willing to do any work and now they won't let us either. We are going to finish this project."
In the absence of the jetty, a resident of Haldia said, people have to take a 70km road ride via Nandakumar to reach Nandigram.
Nanda Patra, a farmer in Nandigram, said: "After the bridge project failed in 2007, we were awaiting the ferry. But now the BJP is playing politics and affecting our lives. The Hooghly river is our only link to Haldia. We go there everyday for trade of for our professions."
There is a public sentiment in the former Trinamul stronghold that the BJP is asserting its weight in the area following its capture of Hooghly Lok Sabha seat.
Pradip Bijoli, a leader of the RSS-backed Bharatiya Mazdoor Sangh in Haldia, said: "We are all for development. But the state government needs to follow rules, for the public's safety. We are requesting them not to play politics with this."