New Town residents chosen as eco envoys
Eco ambassadors chosen to spread awareness about initiatives like solid waste segregation at source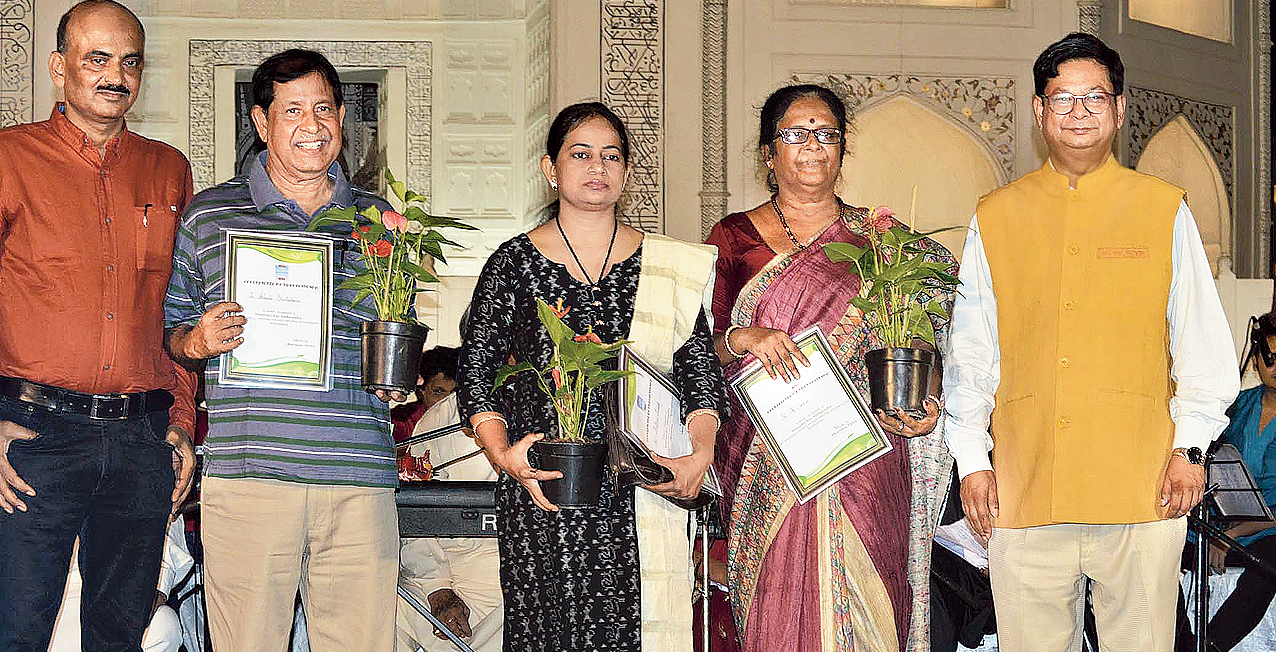 ---
|
Calcutta
|
Published 19.09.19, 09:38 PM
---
Ten residents of New Town have been chosen to be eco ambassadors by the authorities to spread awareness about initiatives like solid waste segregation at source. The felicitation ceremony was held on Sunday at Eco Park with the Taj Mahal replica as backdrop.
Three out of the 10 residents were present for the occasion and were felicitated by Debashis Sen, chairman cum managing director of Housing and Infrastructure Development Corporation (Hidco) and chairman of New Town Kolkata Development Authority (NKDA).
"The 10 winners have been chosen by lottery out of 700 entrants," said Sen. "We had online entry forms as well as those distributed at various places where we held awareness camps. The contestants had to take an oath to undertake waste segregation."
Parts of New Town have started segregating their waste at source, with the intention of recycling dry waste and processing wet kitchen waste into compost.
The 10 winners are being conferred honorary eco ambassador titles and will be trained by Sanghamitra Mukherjee, a waste management consultant for NKDA.
"The ambassadors' role will be to spread awareness on the issue. For this they have to be well-equipped with answers to any possible questions posed by others. For instance, are used milk packets dry waste or wet waste? The right answer is that the residue milk is to be washed and dried out, after which the packet goes in the dry waste bin," explained Sen.
The three residents present at the ceremony were Adwaita Bhattacharya and Madhuri Prakash of Utsa Luxury apartments and Krishna Sarkar of BF Block in New Town. They received a certificate, a potted plant and Rs 1,000 as prize.
The residents were not aware of the training module but said they were keen to take forward the initiative. "I am a retired engineer and during my service worked in Chennai where the authorities had tried to enforce segregation. While that wasn't very successful it feels great to contribute to the initiative here in New Town," said Bhattacharya.
The felicitation was followed by Sufi-inspired music by Sumit Roy and his team.