New Town CE Block fetes its teachers
17 residents of the block, who are or were in the teaching profession, were felicitated by 8 local children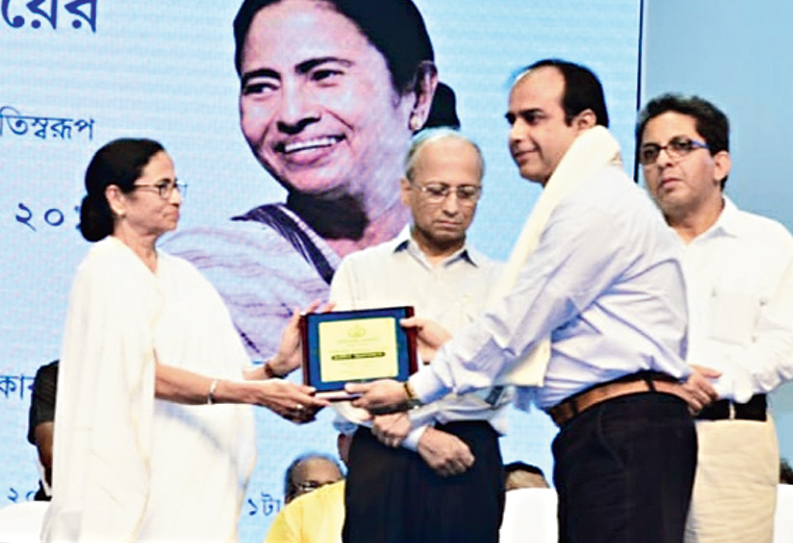 ---
Calcutta
|
Published 12.09.19, 09:25 PM
|
---
Concern at the increasing incidence of assault on teachers was repeatedly voiced at a Teachers' Day programme in CE Block, New Town.
The CE Block Cultural Association was celebrating the occasion for the second year in a row. Seventeen residents of the block, who are or were in the teaching profession, were felicitated by eight local children.
"Since 1962, the government of India is observing September 5, the birthday of S. Radhakrishnan, the second President of India, as Teacher's Day. It is a day to pay respect to our teachers, It is unfortunate that incidents of heckling of teachers are on the rise," said association president Tarak Baran Mukherjee, while announcing that the block would pay tribute to Swami Vivekananda through a theme it has chosen for its Durga puja — the 126th anniversary of his speech at the Chicago convention of the Parliament of Religions.
"Now the students don't even bother to stand up during roll call or say good morning when one enters the classroom. Rather, we are the ones worried when they would lodge complaints against us," said Satabdi Ghosh, a botany teacher at Scottish Church College.
"We say students are not the same anymore. We also need to reflect if teachers are like before. We cannot demand respect, we got to earn it. The calls and text messages I get on this day from former students are my treasures of retired life," said Samir Kumar Ghosh of Vidyasagar College.
Sovana Roychowdhury who used to teach in a Madhyamgram school pointed out that a child's first teachers are its parents. "So Happy Teacher's Day to all the fathers and mothers here."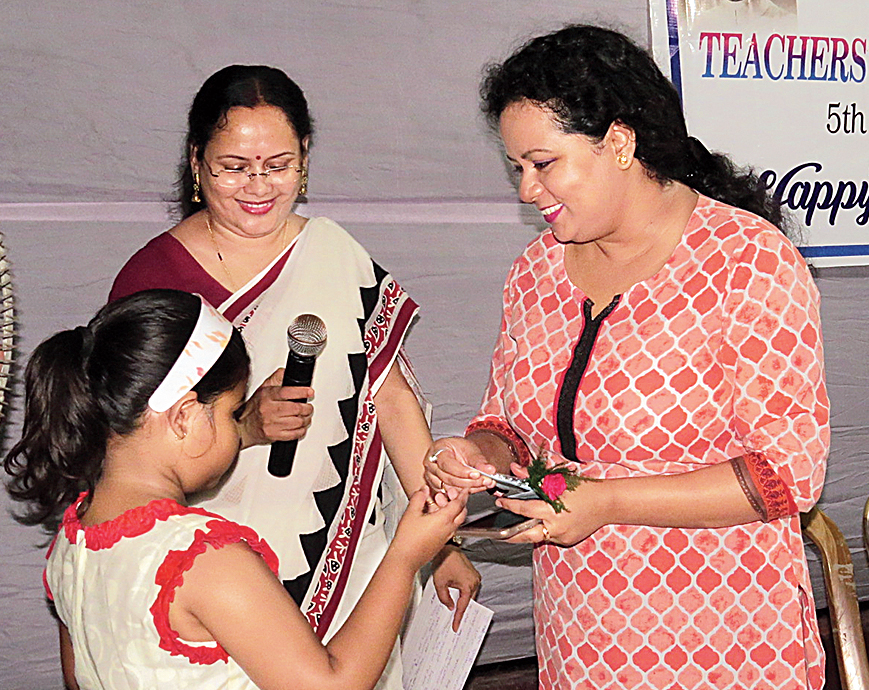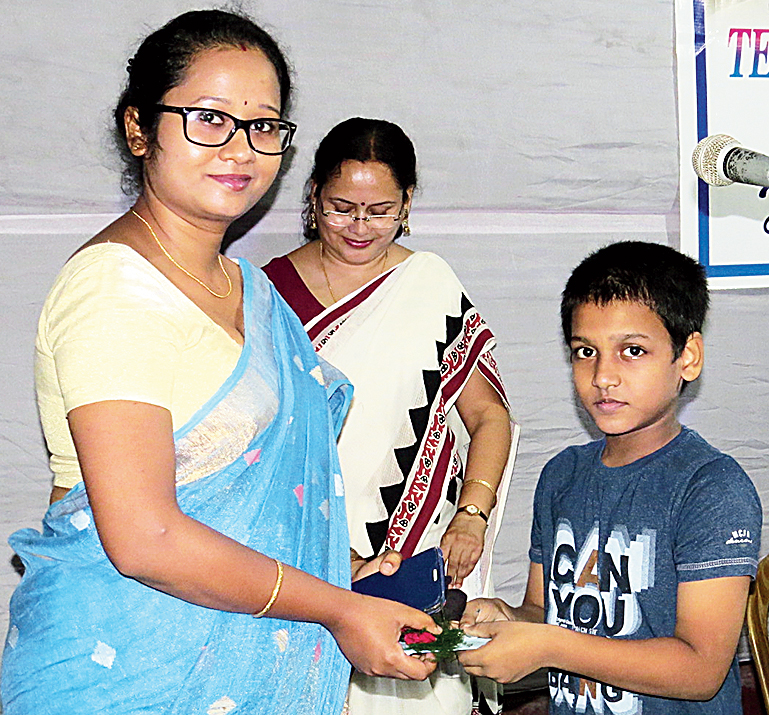 Sudha Mukherjee, who retired from a school in Keshtopur, shared her experiences of a teaching career in various schools in the districts. "I was then teaching in a school in a remote village in Bankura. Every day I had to walk some distance through a wooded stretch. Once I mentioned in class that I was scared to do so. Since then, four or five boys would wait at the bus stand before school time to escort me to school and again back after school got over. I never asked them to."
She also had some funny experiences. "Once a school inspector came and asked in my class "Prithibitey kara bash kore?" I kept pointing at myself from the back, so they would get the hint and answer human beings. But they answered 'Sudha didimoni'. Another time — I was already the head teacher then — a student asked me the answer to a question in the examination hall. I replied that I did not know. Later the examiner showed me that he had written in the answer script that how could he be expected to know the answer when Head Didimoni did not.
The shortest speech came from Cynthia Benjamin Sarkar. Asked to say a couple of words by the announcer Lali Ghosh, she took the mic and said "Thank you." "Now-a-days the Board asks us to answer to the point," the teacher of Bharatiya Vidya Bhavan told The Telegraph Salt Lake later with a smile.
The block also celebrated their neighbour Joydip Gangopadhyay receiving the Shiksharatna award from the chief minister earlier in the day. The chemistry teacher of Bidhannagar Government High School in BD Block was a bit late to reach as he was coming from the Netaji Indoor Stadium event. "It is a recognition from the government of my 29 years of teaching life," he said.
Milu Mitra, a former teacher in a Belgachhia school who retired in 2015 and has settled in New Town for over four years, sang the Rabindrasangeet Barisho dhara majhey.