NDITA to shift to a new address in the IT hub
Building to be inaugurated on July 30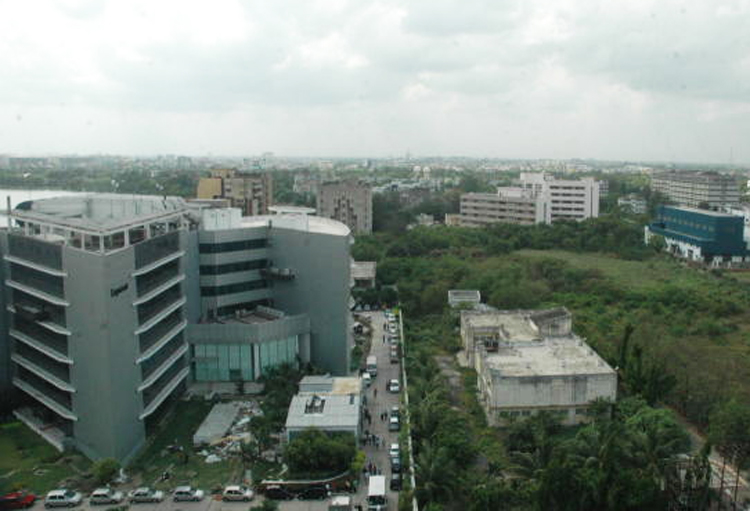 Nabadiganta's current workplace in Salt Lake.
(The Telegraph file picture)
---
Calcutta
|
Published 21.07.19, 09:14 PM
|
---
The Nabadiganta Industrial Township Authority (NDITA), which provides civic services to Sector V, will shift to a swank address in the IT hub from Unnayan Bhavan in Salt Lake next month.
The foundation stone of the four-storey building was laid years ago but disputes with the contractor and labour problems had stalled work on multiple occasions.
Several NDITA officials said their current workplace in Salt Lake — opposite Central Park — was cramped. Also, monitoring daily activities such as checking street lights and supervising waste management from the office becomes problematic on certain days.
The response time in dealing with a complaint or an application submitted by a stakeholder is expected to be shorter once the office shifts to the Sector V address, officials said.
"Be it a building plan or a trade licence, everything is now processed in Salt Lake. This requires multiple trips to and from Sector V by officials as well as applicants. Such visits take up a lot of time. We will be able to save time once we start functioning from the Sector V office," said an official of the NDITA.
Debashis Sen, the additional chief secretary in charge of the IT and electronics department and chairman of NDITA, said the building would be inaugurated on July 30.
"The offices of NDITA will start operating from there soon after. The building will have all modern facilities and will help in better coordination and execution of projects in Sector V," said Sen.
Spread across three adjacent plots in GN Block, near Swasthya Bhavan, the new office building will have "modern features" and will be lit with LED-lighting systems to reduce carbon footprint.
Solar panels will be installed on rooftops to minimise dependence on conventional electricity. These panels will be connected to a series of maintenance-free batteries and a high-power converter. The electricity will reach the lighting system through a control unit.
There will also be a rainwater harvesting facility, which will collect rainwater in a reservoir and recharge groundwater.
An NDITA official said the facility would work like an inverted well.
"Rainwater will collect in an underground tank. There will be a filtering layer through which the rainwater will pass," the official said.
An exhibition centre where IT products made in Sector V will be on display is on the cards, too.
The space will also be used to showcase good practices in Sector V such as waste segregation and rainwater harvesting.
The ground floor of the building will house a coffee shop.