Nawsad Siddique hit on chest by 'TMC worker'
Though Bhangar MLA did not suffer any injury, those at protest site in Esplanade intervened immediately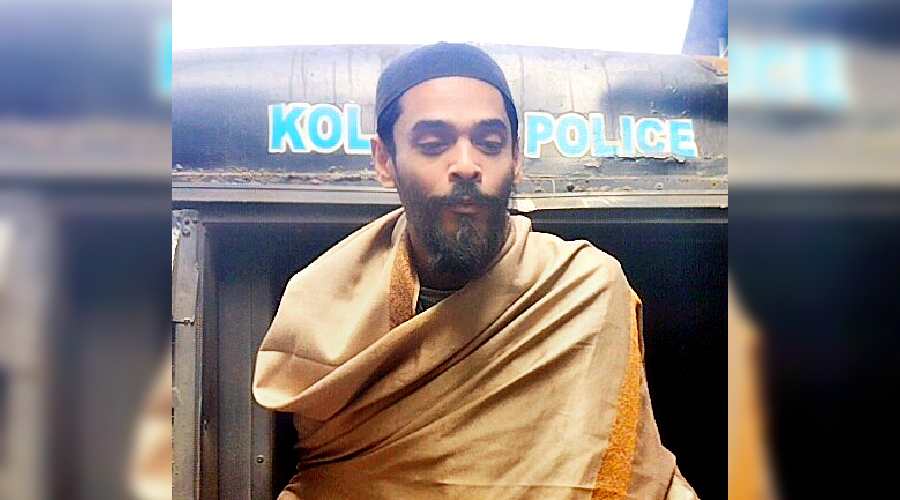 Nawsad Siddique
File picture
---
Calcutta
|
Published 19.03.23, 04:17 AM
|
---
Nawsad Siddique was on Saturday hit on the chest allegedly by a Trinamul activist when the ISF MLA was addressing government employees agitating for dearness allowance parity in Calcutta.
Though the Bhangar MLA did not suffer any injury, those at the protest site in Esplanade intervened immediately, caught hold of the accused and handed him over to police.
"Who sent him? Who is behind this (attack)? These questions must be investigated," Siddique later told journalists. 
Members of the Sangrami Joutha Mancha — an umbrella organisation of agitating unions of government employees whose protest site the lawmaker was visiting — said the attacker was Sheikh Mohammad Salan.
"Salan is a member of the Bankra gram panchayat in Howrah. He belongs to the Trinamul Congress," claimed Bhaskar Ghosh, the state convener of the Sangrami Joutha Mancha.
Sources in Trinamul's Howrah unit said Salan had formerly been a Trinamul member but had switched to the BJP ahead of the 2021 Assembly polls. BJP spokesperson Samik Bhattacharya called this "a laughable claim".
Siddique reached the site on Saturday morning to participate in a symbolic 12-hour fast in solidarity with state government employees seeking DA parity with their central government counterparts.
Around 3.15pm, when Siddique was addressing the gathering in support of the agitation, Salan came up on the stage and asked the MLA what he had done for the minorities. 
Siddique started saying he had no specific plan for the minorities but wanted to work for all groups of people.
His answer was cut short as Salan slapped the lawmaker on his chest, eyewitnesses said. Before this, Salan had been trying to show the MLA some sort of a wound on his stomach, they added, but it wasn't clear why.
Members of the platform pushed Salan away from Siddique and later him over to the police. Amid the commotion, the MLA kept urging on the microphone that there must be no retaliation against the attacker and described it as a "drama".
"I don't know him... They (Trinamul) set up this drama to create a law and order situation to malign this protest stage," Siddique said. 
Ghosh, speaking to The Telegraph, said that Salan was not a regular face at the protest site.
He added that Calcutta High Court had ordered Calcutta police to ensure the security of protesters at the site. Since Saturday's incident took place despite the court order, the platform would bring the matter to the court's notice, he said. 
"This issue will be mentioned before Justice Rajasekhar Mantha's bench. We have emailed Maidan police station our complaint against this individual along with a video of the incident. We will also submit a physical FIR," Ghosh said.
Contacted, Trinamul state secretary Kunal Ghosh said: "We do not support such incidents." But he took a dig at Siddique and the protesters to say the protest itself was "a drama".