Nationalism, but not of BJP
Sisir Kumar Bose Centenary Lecture organised by Netaji Research Bureau unearthed many unknown tales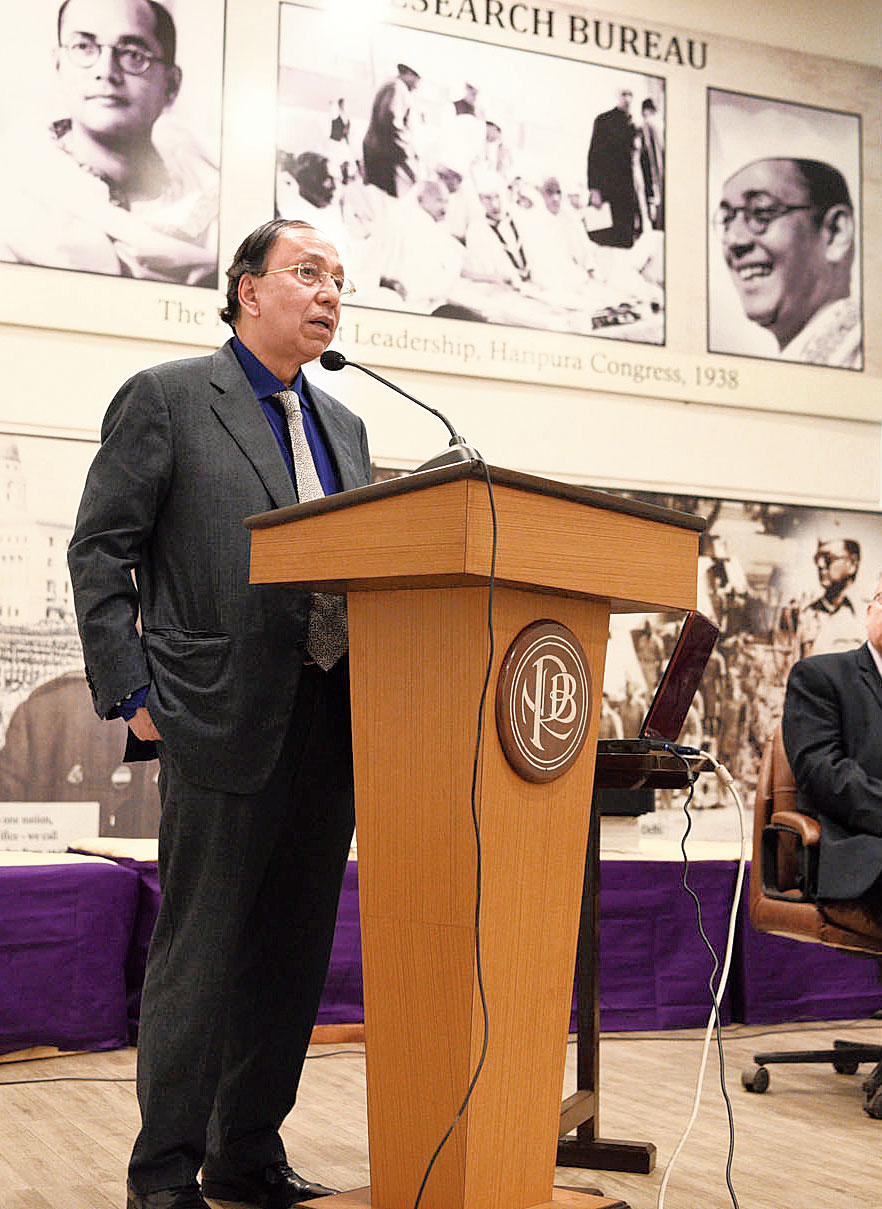 ---
|
Calcutta
|
Published 02.02.20, 07:09 PM
---
The spirit of nationalism espoused by Sisir Kumar Bose was "inclusive" and it stands in contrast to the BJP's "exclusionary" nationalism, said historian Sugata Bose, who is a son of Sisir Kumar.
Sugata made the comment on the sidelines of the Sisir Kumar Bose Centenary Lecture, organised by Netaji Research Bureau on Sunday.
Timothy Norman Harper, a professor of the History of Southeast Asia at the University of Cambridge, delivered the lecture on India's Anti-Colonial Revolutionaries across Asia and Two World Wars.
"Sisir Kumar Bose at the age of 20 had driven his uncle Netaji Subhas Chandra Bose from Calcutta to Gomoh, but who received him (Netaji) in Peshawar? His name was Mian Akbar Shah, a great freedom fighter of the North-West Frontier Province," Sugata told Metro.
"My father and Mian Akbar Shah together had bought clothes from Wachel Mollah's store in Dharmatala that Netaji would wear when he was in the guise of Mohammed Ziauddin, an insurance agent. Sisir Kumar Bose was certainly a nationalist but his nationalism was inclusive and stands in contrast to the BJP's nationalism, which is exclusionary."
He recounted how his father had met Shah 40 years later in Cambridge, to highlight his respect for people irrespective of religion.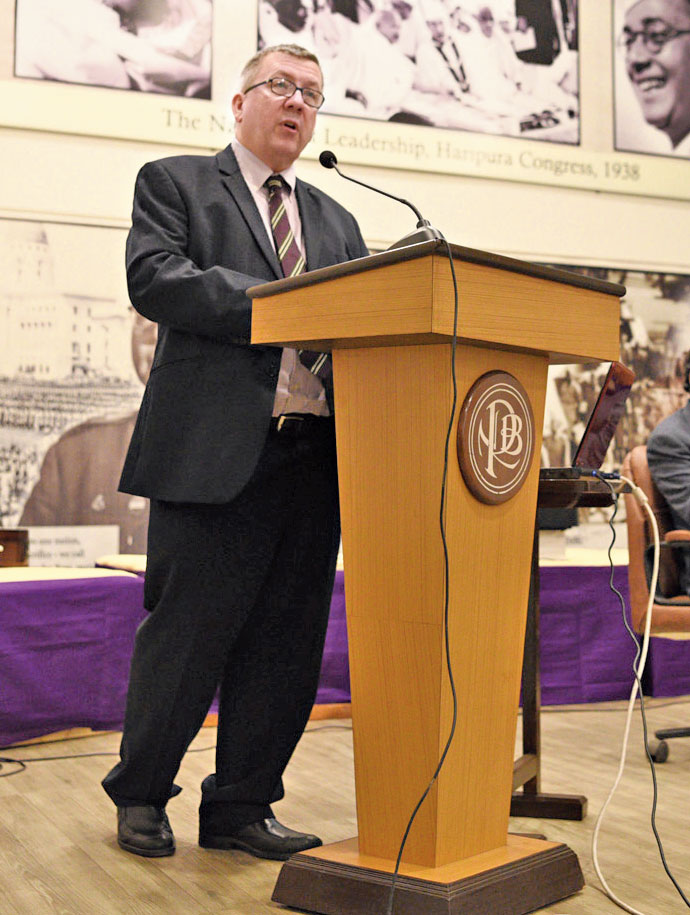 "My father had made several attempts to bring Shah to Calcutta after Independence, but he failed. In 1983, when I was in Cambridge University, I learnt that Shah was visiting the United Kingdom to meet his son, who is a doctor. Around that time my parents, too, were to visit Cambridge to meet me. So, after a gap of 40 years since the Great Escape (of Netaji), the two met. They embraced and I saw a visual of unity.... Those ideals need to be revived," Sugata said.
Has India deviated from the type of nationalism preached and practised by Netaji and Sisir Kumar?
"For Netaji and his followers, love for one's country embraced people of every religious and linguistic group, and even the poorest of the poor. It was not the aggressive and narrow selfish nationalism.... Today, it is a complete contrast," Sugata said.
A bronze bust of Sisir Kumar was unveiled at Netaji Research Bureau on Sunday.
Sugata's mother Krishna Bose and brother Sumantra, who teaches at the London School of Economics, were present on the occasion.
In his lecture, Harper spoke about the revolutionary underground activists of India, China and Japan and how they forged a unity among themselves.