Nalini Chidambaram seeks bail in Calcutta HC in Saradha case
Thousands of people in Bengal had invested in schemes floated by Saradha Group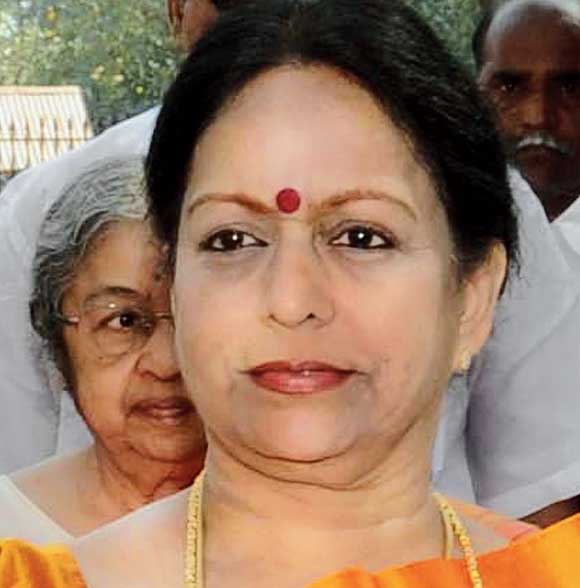 ---
|
Calcutta
|
Published 14.02.19, 09:07 PM
---
Former Union finance minister P. Chidambaram's wife Nalini, who was apprehending arrest in the Saradha case, filed an anticipatory bail petition before Calcutta High Court on Thursday.
According to a high court source, the petition will come up for hearing before a division bench headed by Justice Jaymalya Bagchi early next week.
In January, the CBI had submitted a chargesheet against Nalini Chidambaram to the special CBI court at Barasat near Calcutta.
The Enforcement Directorate is also investigating alleged defalcation of funds collected by Saradha group from common people. Earlier, Nalini had been questioned by the ED.
According to the chargesheet, Nalini, a Supreme Court lawyer, had conspired with the chairman of Saradha Group, Sudipta Sen, in misappropriating the deposits.
Both the ED and the CBI alleged that Manoranjana Sinh, the estranged wife of former Union minister Matang Sinh, had introduced Sen to Nalini to manage probes by various central agencies like the Securities and Exchange Board of India (Sebi) and Registrar of Companies. The chargesheet said Nalini had received Rs. 1.4 crore during 2010-12 through Saradha Group.
P. Chidambaram was the Union finance minister then.
Thousands of people in Bengal had invested in schemes floated by the Saradha Group before it stopped repayments to depositors.
The scam surfaced in 2013 when complaints of default and non-payments started pouring in against the Saradha Group. Initially, the case was registered with the police before the CBI took it over.
The CBI has submitted several chargesheets in the case. The chargesheet against Nalini is the sixth in the Saradha scam.