Murshidabad police rear up for mounted force
They have taken the first few steps towards achieving its goal by procuring six horses to train cops in riding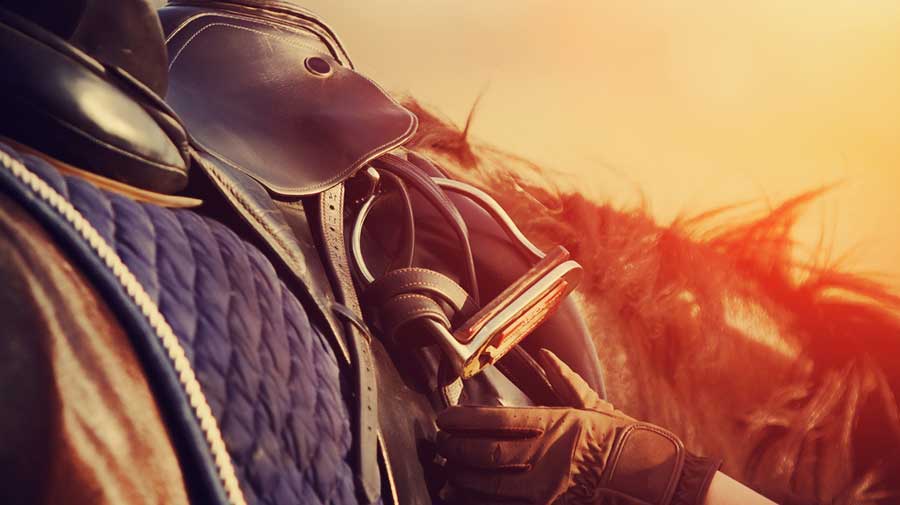 ---
---
Bengal's tryst with mounted police will travel beyond Calcutta for the first time since 1840 if the state's seat of power, Nabanna, gives the go-ahead to Murshidabad police to raise a force consisting of horses for crowd management.
"We will shortly send a proposal to the state government to allow us to raise a mounted police force similar to the one in Calcutta. If we get the Nabanna's nod, Murshidabad will become the first district to have a mounted police force outside Calcutta," a senior officer of the district police told The Telegraph on Friday.
Murshidabad police have taken the first few steps towards achieving its goal by procuring six horses to train cops in horse riding. The police have set up a horse-training academy on a 40 bigha plot on the outskirts of Behrampore.
The academy has become the first police-run horse riding unit outside Calcutta.
The Meghdoot Training School, an initiative of the district police and local non-government organisation Ashray, was inaugurated at Choapur on Sunday. The NGO will look after the maintenance of the horses.
The district police had last month acquired four adult horses from Calcutta breeders at a price of Rs 1 lakh each. They are currently housed at the academy and have already been named Bhim, Arjun, Rani and Munni.
Two more horses had been purchased from local sources and named Black Diamond and Red Diamond.
The police have appointed ex-army man Surinder Shekhawat, 55, from Rajasthan, to train students in horse riding. A police officer said Shekhawat was chosen for his experience in training army personnel in horse riding.
"We had a plot lying with us on the outskirts of the town and thought it would be a good idea to set up a horse riding facility here as the area has a long history with the prized animal dating back to the time of the Nawabs," said a district police officer, alluding to Murshidabad's former status as the capital of the Bengal.
The training session for cops will start from December 1 and the police have decided to throw open the facility to the public also.
"Police personnel and their families will have access to this facility, as well as ordinary citizens looking to learn horse riding," said a source.
The source added that the current offering for a three-month-long, five-days-a-week training course had been priced at Rs 3,000 for adults, who are not associated with the police. Children can avail themselves of the same course at Rs 2,000 a month.
"Such a venture will help keep police and populace safe and fit and will aid immensely in community building measures," said district superintendent of police K. Sabari Rajkumar, when asked about the intention behind the initiative.
Other police sources in the district force said though Murshidabad, as with other districts barring Calcutta, did not have a mounted police force, the initiative had been started with an eye on raising a horse-riding team of cops to manage crowds at bus terminus and other major events.
"Our police will be learning the ropes here as to how to ride horses, and if needed, we can also support Calcutta Police if need arises," said a source.
The Calcutta Mounted Police, fabled at one time for its peace-keeping in tandem with mounted forces of other colonial and 19th century cities in the West, serves these days as a welcome relic, and is seen mainly in central Calcutta's Maidan area for crowd control and as a fixture in parades and ceremonial visits.