Scramble for 'character certificates'
NIA arrests pose fresh anxiety for Murshidabad migrants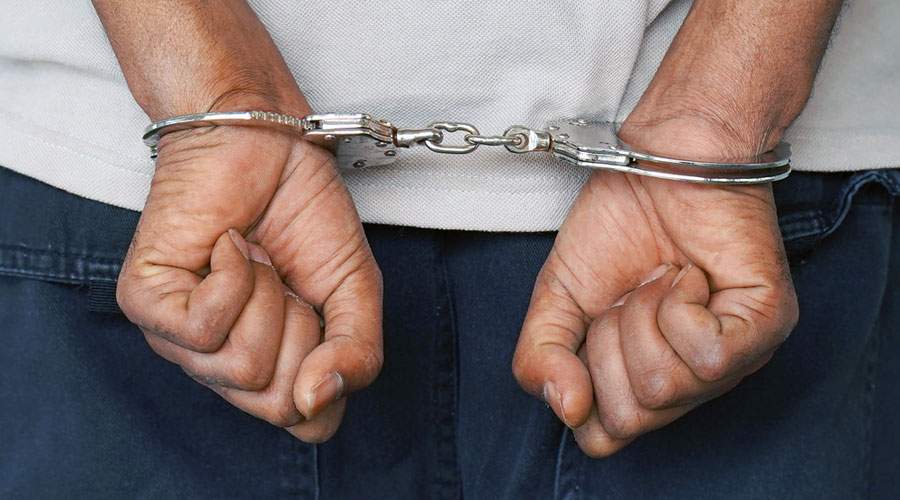 ---
---
Tanjila Biwi, 32, of Gangadhari village near Nowda, has been running from pillar to post ever since she received a "frantic phone call" from her husband who wanted a "character certificate" from the BDO so that he could continue to work as a mason in Indore.
The call by Rakibul Mollah, 37, was triggered by the arrest of nine Murshidabad residents by the National Investigation Agency (NIA) for their suspected links with the al Qaida terror outfit. While the NIA picked up six from Murshidabad, three others were arrested from Ernakulam in Kerala, all on the intervening night of September 18 and 19.
Since then, many migrant workers have been calling up their families back in Murshidabad, asking them to procure character certificates from the administration.
Around 3 lakh migrant workers, mainly Muslims, from Murshidabad district are employed in various states. According to the 2011 Census, the percentage of Muslims in Murshidabad is 66.27.
Working in Indore, Madhya Pradesh, Rakibul wants a character certificate from his home district to escape "possible harassment", his wife said. "Ever since the youths were arrested, a feeling of insecurity has gripped us," she said.
The Nowda BDO office faced operational hurdles following the Covid death of BDO Krishna Chandra Das on September 1 and the acting BDO testing positive this month.
But Tanjila said she had to keep trying for her husband's certificate as they had two school-going children. "My husband can't afford to lose his income or goodwill," she said.
Nowda panchayat samiti sabhapati Biswajit Ghosh confirmed the trend of migrant workers applying for "character certificates". "But since it is a new thing, we have to look at proper channels," he said.
At Mullickpur in Lalgola, Lutfa Biwi, 45, said her son Harun Rashid, a mason in Hyderabad, asked her to contact the panchayat samiti urgently for a character certificate with his photograph. "We can give a letter approving his background. For more, we forward requests to the DM's office," said Lalgola panchayat samiti chief Jahangir Mian.
District magistrate J.P. Meena said they had received such requests and that his office would coordinate with the labour department on them.
Families of migrant workers in Nadia's Tehatta are equally worried. Sources said the NIA investigation provided hints of militant links in the Nadia district, which shares a border with Murshidabad.
According to the sources, employers at places like Bankura and Purulia and in states like Kerala and Tamil Nadu asked migrants who were set to return to their workplaces to rejoin their duties only after they submit NOCs or no-objection certificates.
"These demands are mainly being put forward to Muslim residents of Murshidabad, but we are also coming under the radar owing to sheer proximity," a labourer at Betai near Tehatta said on condition of anonymity. For more than a week now, he has been out of work, awaiting an NOC, which in many cases is difficult to procure by family members who are often aged or without access to resources.
"This is an unusual trend. I have been working for about 10 years in Kerala but have never encountered such a problem. Generally, employers check voter identity cards or Aadhaar, but this time, our employer has asked to submit an NOC from police confirming no pending case against us because we hail from Tehatta," Anwar Mondal (name changed) said, alleging that Muslim labourers were being "singled out and harassed" using the NOC.
The sources, however, confirmed that labourers from other communities and hailing from districts other than Murshidabad and Nadia were also being asked to submit NOCs by employers.
Biswanath Adhikary, who was set to join a Larsen & Toubro project in Bankura this month, was asked to produce an NOC by his employer. Biswanath, who has appealed to the Tehatta police to issue the NOC, said: "I was earlier working for a separate project in Madhya Pradesh. But after the lockdown, I was asked to go to Bankura, where they are now making me wait for the NOC."
A senior officer of Krishnagar police district said: "A few hundred applications have been received at several police stations recently, mostly under Tehatta subdivision. We have asked the District Investigation Bureau to check the antecedents of the applicants so that the necessary certificates can be issued."