Muddy flows the water in Salt Lake homes
Residents of two blocks complain of erratic and dirty supply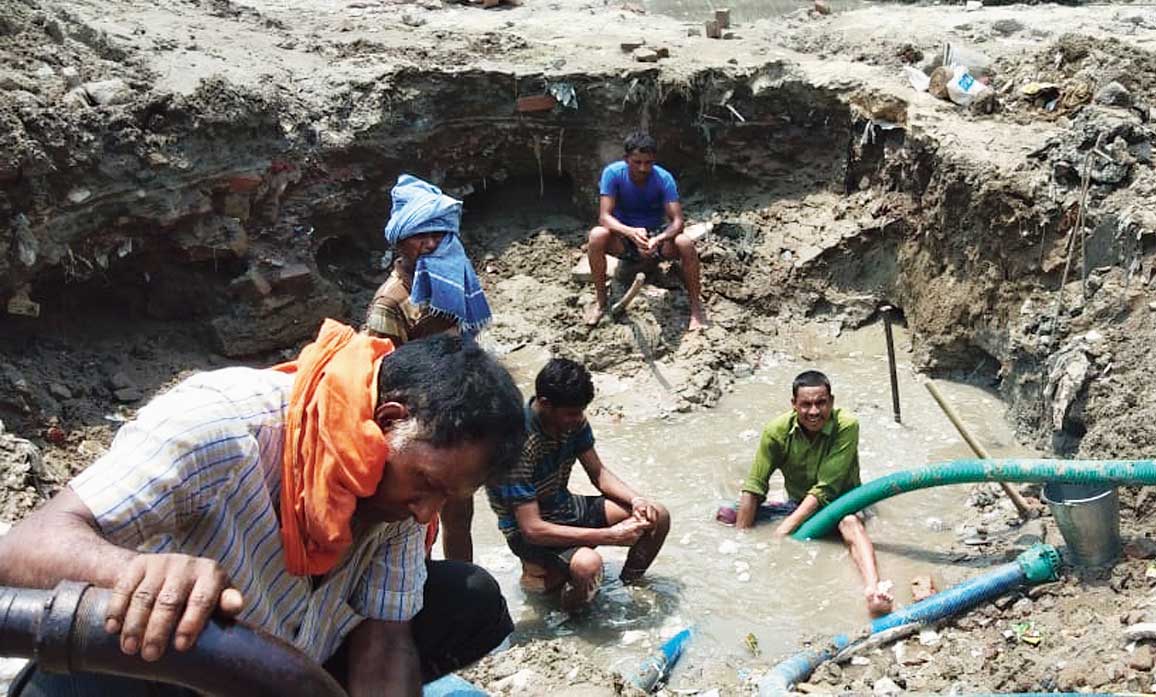 ---
---
Muddy water continues to flow from taps in ED and EE blocks of Salt Lake despite pipeline repairs, residents have complained.
The Salt Lake civic authorities had sought the help of the Calcutta Municipal Corporation (CMC) last week to plug a leak. The ruptured pipe was repaired but soil and sand that had got mixed in the water will take time to flush out, a Bidhannagar Municipal Corporation official said.
The main supply pipe that distributes water from Tank No. 10 to the EE and ED blocks near the Karunamoyee bus terminus had ruptured
in at least two places. More than 1,800 houses in the blocks had to go without water till it was repaired.
"A section of the broken cast iron water supply pipe was replaced. Mechanical joints were used to secure the new portion with the existing pipeline. The water supply was then restored," a CMC official said.
The water supply pipeline along with the reservoirs and the storage tanks in houses and apartment blocks have to be cleaned thoroughly to get rid of the muddy water, the Salt Lake civic official said.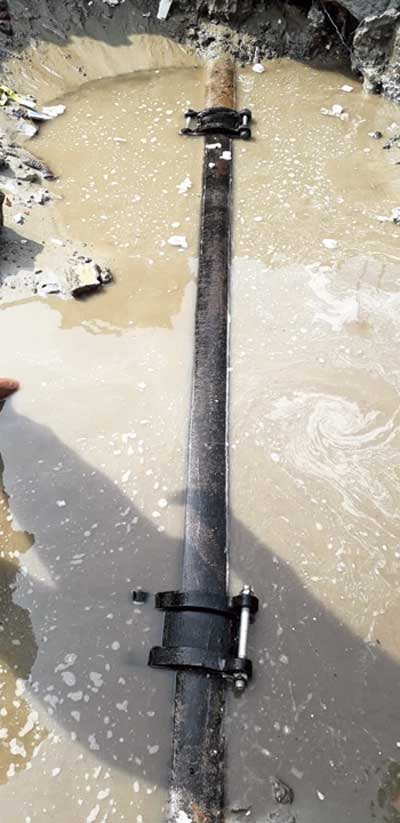 Soham Chakraborty, a resident of ED Block, said water supply had been erratic since Friday and the water flowing from the taps was muddy.
"The colour of the water is brown. We have a water purifier at home but are buying packaged drinking water as even water from the purifier is cloudy," Chakraborty said.
Another resident found it appalling that the corporation had failed to restore proper water supply four days after the pipeline sprung leaks in at least two places while the foundation was being laid for a housing complex in ED Block.
"First, they struggled for two days with the repairs. Now, the water that is being supplied is unfit for even washing clothes, leave alone drinking," Partho Ganguly said.
Bidhannagar MLA Sujit Bose said all water tanks in the township would be flushed out soon.
"When I came to know about the problem (pipeline leak) I realised that the repair teams of the Bidhannagar Municipal Corporation lacked the expertise and equipment to carry out the repairs. I requested the Calcutta Municipal Corporation to help restore water supply," he said.