Motion: In the opinion of the house tolerance is the new intolerance
What: Camellia Group presents Calcutta Club The Telegraph National Debate 2016 When: Saturday, 6pm onwards Where: Calcutta Club lawns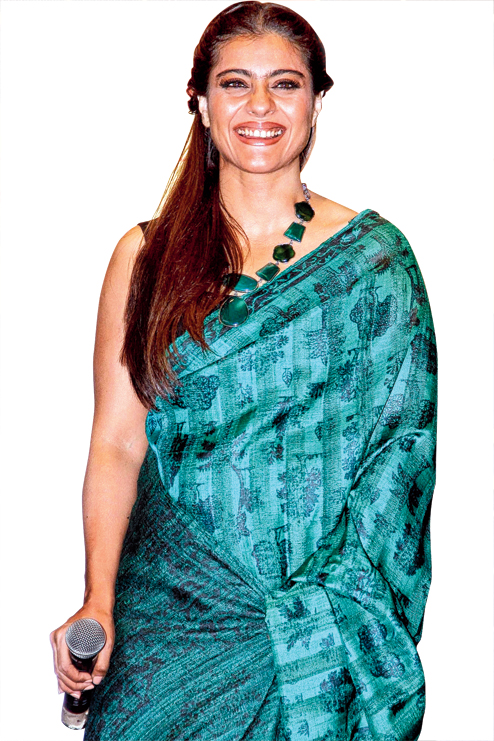 ---
---
Speakers
KAJOL
The actress who speaks her mind as effectively as she steals hearts, from Dilwale Dulhania Le Jayenge to Dilwale. Powerhouse performer, book lover, mother, wife of Singham and, most importantly tonight, half-Bengali…. Forget ears, no prizes for guessing who all eyes at Calcutta Club will be on.
ANUPAM KHER
Twenty years ago, he was Shah Rukh Khan's 'pop' and Kajol's 'pop-in-law' in DDLJ's game of love. Today, he is Kajol's team-mate in this national debate's war of words. Bollywood's Daddy Cool talks politics, teaches acting and leads protests. An active member of the Twitterati, see him take his tolerance talk from the virtual to the real… on
A Saturday, rather than
A Wednesday.
JUSTICE (RETD) ASOK KUMAR GANGULY
This former Supreme Court judge, who was on the bench during landmark cases such as 2G scam and violations during Emergency, is a master at making a point. The former chairman of the Bengal human rights commission's recent record as a vocal champion of democratic rights makes him an ideal candidate for the tolerance debate.
RANDEEP SURJEWALA
For the Congress MLA from Haryana, arguing points has always come with the job… both as a practising lawyer then and as the communications in-charge of the Congress now. Expect Dhoni-like calm from the only politician on this dais.
SUHEL SETH
Calm is the last thing you can expect from the one Seth who can churn out more words than a certain Vikram. Give him an audience and this management consultant and The Telegraph columnist can bat for Modi and bowl for Kanhaiya without batting an eyelid! What Survival Strategies can save his opponents from his acerbic wit?
BARKHA DUTT
The Buck Stops Here with the consulting editor for NDTV, who made journalism cool for many. For her, We the People ranges from an Oprah to a Chopra, a Hillary to an Irani. Ma'm with a Mic will make a real fight of it.
Moderator
MUKUL KESAVAN
Who better than a historian who writes on cricket to umpire this evening's match? The Telegraph columnist who says it like he sees it will have the first and the last word.
Club speak
"I am really looking forward to the debate. The topic has been very wisely chosen.
Many eminent people will be joining us.
The speakers are all intelligent and outspoken people and I am sure they will add a new dimension to the topic. We are expecting 3,000 people at the annual national debate," said Gautam Sadhan Bose, Calcutta Club president.