Most ICSE schools across Darjeeling schools push back offline class
The Bengal government has allowed schools to restart in-person classes for Classes IX to XII from Tuesday after months of closure owing to the pandemic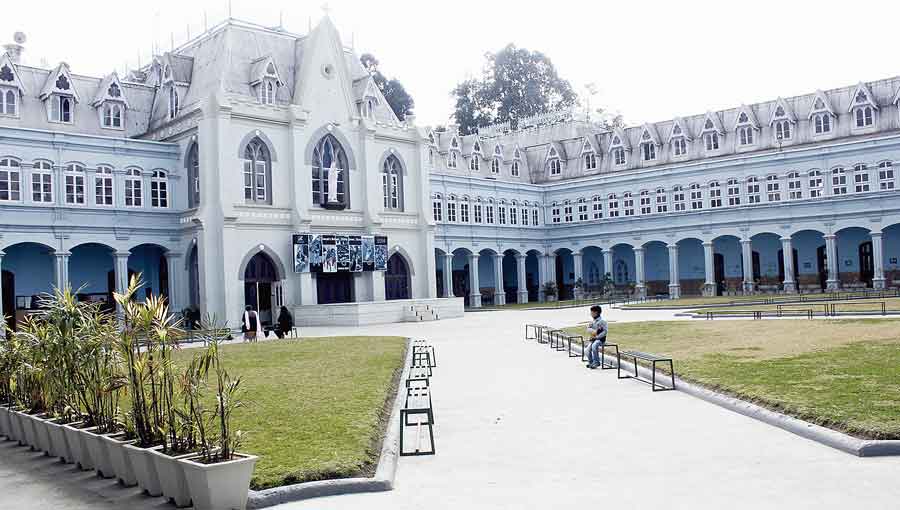 ---
Darjeeling
|
Published 13.11.21, 01:44 AM
|
---
 Most ICSE schools across the Darjeeling hills have decided against starting in-person classes from Tuesday.
The few that are planning to resume physical classes are planning to keep the schools open during the winter months when hill schools normally remain closed.
The Bengal government has allowed schools to restart in-person classes for Classes IX to XII from Tuesday after months of closure owing to the pandemic.
The heads of several hill schools said it made little sense to start in-person classes from Tuesday, or November 16, given that winter vacations are to begin in two weeks from then.
Many schools with boarding facilities are also apprehensive about opening their hostels as children below 18 years are not vaccinated against Covid.
Of the 50-odd ICSE schools in the Darjeeling hills, more than 15 have boarding facilities.
"Our school normally closes for a (three-month) winter break from November 30. So it makes little sense to call boarders and hold classes for only two weeks. Also, our annual session ends before the winter vacation starts," said Rev. Joy Haldar, rector of St. Paul's School, Darjeeling.
Unlike in the plains, the annual session in the hills begin in March and ends in November, when the schools close for the three-month winter vacation. Annual examinations are held before the winter break.
Most of the major schools in the hills, such as St. Joseph's School (North Point) and Loreto Convent in Darjeeling and St. Augustine's School, St. Joseph's Convent and Dr Graham's Homes in Kalimpong, have decided not to resume physical classes from Tuesday. These schools will conduct offline semester exams on 
campus only for Class X and XII as mandated by the ICSE board.
"We have no choice but to hold these examinations in school. Boarders will be arriving to sit for these examinations on November 20," said Fr Stanley Varghese, rector of St. Joseph's School (North Point), Darjeeling.
The offline board exams will start from November 22.
However, the handful of schools that have decided to resume physical classes from Tuesday said they were also planning to continue during the winter months, which would be a first for the hills.
Robindra Subba, director of Himali Boarding School, Kurseong, said: "We are opening and in fact we are looking at having an elongated session till January 23, followed by a short break before we resume classes again in February."
Due to the cold, hills schools remain closed from December to February.
Subba said that some schools in Kurseong were thinking of starting classes for the Class VIII and Class XI students immediately after the annual examinations are over. "This way we can start the new academic year immediately after the annual examination is over. We, however, have to see how the situation unfolds."
Apart from some schools in Kurseong, Rockvale Academy in Kalimpong has decided to restart classes on Tuesday.
"Theatres have opened, malls have opened, children are visiting all these places and this is why we feel that they can also start attending physical classes now. We definitely have to maintain Covid safety protocols," said a school head who has decided to reopen his institution.